Former Ph.D Candidate Li Zhigang Arrested for the 5th Time for His Faith
March 8, 2021
|
By a Minghui correspondent in Hunan Province, China
(Minghui.org) It was October 27, 2020. Several Falun Gong practitioners in Changsha City, Hunan Province gathered at Mr. Li Zhigang's home and read Falun Gong teachings together. When they were about to leave at about 10 p.m., over 20 police officers waiting outside broke in as soon as they opened the door. 
"Don't move! Don't move!""Crouch down!" The police yelled. 
The police arrested all the practitioners and ransacked Mr. Li's apartment, leaving his mother alone at home. She was told that her son would be under "residential surveillance" at an undisclosed place. Not until three months later, on February 5, 2021, was she was notified that her son had been transferred to Changsha City Detention Center and officially arrested. 
It was reported that Mr. Li was subjected to various tortures during his "residential surveillance." He was very weak when being transferred to Changsha City Detention Center.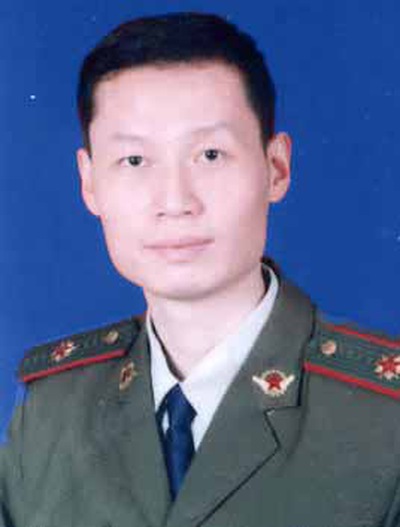 Mr. Li Zhigang
Mr. Li was a Ph.D candidate of the National University of Defense Technology. When he was about to graduate, the Chinese Communist Party launched the persecution against Falun Gong, a spiritual and meditation discipline, in July 1999. He was forced to drop out because of his faith. Since then, his path was a rocky one.
Prior to his latest detention, Mr. Li has been arrested and detained four times and each time he was subjected to brutal torture.
The first arrest was on April 1, 2000 when he participated in an experience-sharing conference in Changsha City. He was given 18 months at the Guangzhou Military Forced Labor Camp. 
On August 21, 2002, the university called him and asked him to come over due to an emergency. As soon as he arrived at the university, he was arrested. After five months of detention, on January 19, 2003, he was officially arrested for "participating in an illegal religion to undermine law enforcement." Six months later on September 11, he was sentenced to five years in prison by the military court and was sent to the Chenzhou Military Prison in the Guangzhou Military Region. 
Mr. Li didn't give up his faith. Instead, he continued exposing the brutal persecution and telling people how good Falun Gong is.
On April 17, 2010, he was arrested again while distributing informational materials about Falun Gong. After 15 days of detention, he was given another two years of forced labor. He was released on bail on September 29, 2010 because of his poor health.
Mr. Li's fourth arrest was on August 19, 2011 when he and his mother were walking on the street. He was taken to the Laodaohe brainwashing center on the same night.
After 2012, Li Zhigang had a relatively stable life. He left his computer research work and used his academic strength to run a tutoring program in his home, helping children to overcome academic difficulties and making a living from it to support his family.
However, the persecution didn't stop. On October 2020, Mr. Li was arrested again and is now facing further prosecution.
Related reports:
Dr. Li Zhigang is Illegally Sentenced for Five Years and Tortured in the Military Prison in Chenzhou City, Hunan Province
Mr. Li Zhigang from the National University of Defense Technology Is Tortured at the Chenzhou Military Prison, Hunan Province
Mr. Li Zhigang from the National University of Defense Technology Is Tortured at the Chenzhou Military Prison, Hunan Province
Adverse Encounters over the Past Ten Years for Mr. Li Zhigang, an Assistant Research Fellow at the Computer Science Institute, National Defense University
610 Office Again Arrests Former Defense Researcher Li Zhigang