Falun Dafa Practitioners Outside of China Respectfully Wish Master Li Hongzhi a Happy Chinese New Year (20 Greetings)
(Minghui.org) To celebrate the Chinese New Year, Falun Dafa practitioners working on various truth-clarification projects outside of China sent in their best wishes to Master Li for a happy holiday!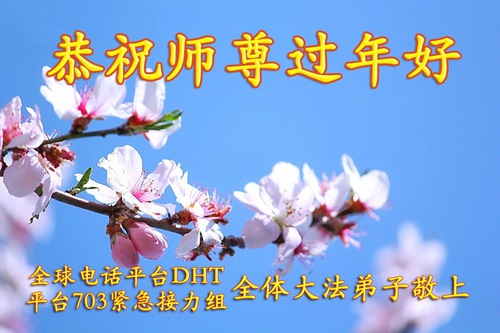 These practitioners have been using various means to expose the Chinese Communist Party (CCP)'s lies against Falun Dafa and urge people to quit the CCP and its affiliated organizations so as to avoid being held responsible when the time comes to seek justice against the CCP for its crimes against innocent citizens.
The truth-clarification projects concerned include making calls to China (with automated phone services or live person conversation), posting messages or live streaming on social media, maintaining a dedicated website and phone line for people to quit the CCP, and spreading the uncensored information via radio.
The well-wishers also include those working in various groups making calls to China. Three practitioners in the Balkans in Europe and the Europe Sound of Hope Radio as well as a Chinese practitioner from Jiangsu Province of China who resides outside of China also sent in their greetings to Master Li.
Practitioners from Outside of China Wish Revered Master a Happy Chinese New Year!
New Year greetings from practitioners in a social media team in North America and Europe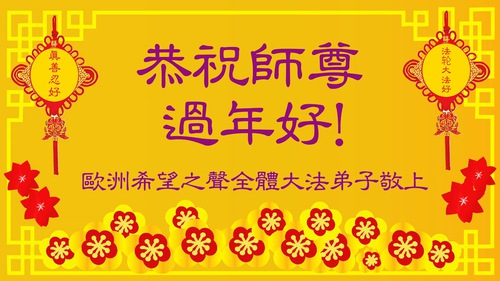 New Year greetings from practitioners in Europe Sound of Hope Radio