Arrested on His Birthday, Liaoning Man Sentenced to Prison for His Faith
Dec. 3, 2021
|
By a Minghui correspondent in Liaoning Province, China
(Minghui.org) Mr. Liu Qingyu's family was informed on November 20, 2021, that he was sentenced to 4.5 years in prison with a 10,000 yuan fine. The Yingkou City, Liaoning Province resident was targeted for his faith in Falun Gong, a spiritual discipline that has been persecuted by the Chinese communist regime since 1999.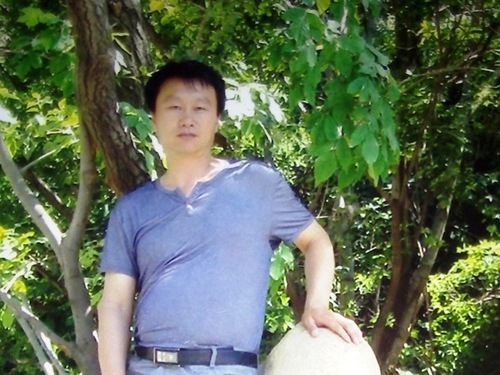 Mr. Liu Qingyu
Mr. Liu was arrested on April 12, 2021, while having lunch with his wife Ms. Zhang Chang at a restaurant to celebrate his birthday. The police had been monitoring him for a day, after he was reported the day before for distributing information about the persecution.
The police took away the couple's keys from their car and went from door to door in his neighborhood to find his home. 
While Ms. Zhang was released after 38 days at the Yingkou City Detention Center, Mr. Liu was kept in custody at the Dashiqiao City Detention Center.
The Zhanqian District Procuratorate indicted Mr. Liu on August 13. He was tried by the Zhanqian District Court at the detention center on October 22, before being convicted a month later. 
Prior to his latest term, Mr. Liu has been arrested multiple times. He served three labor camp terms and one year in prison, for a total of 4.5 years, simply for upholding his belief.
Perpetrators' contact information:
Gao Chang'an (高长安), president of Zhanqian District Procuratorate: +86-417-2218001Li Hongmei (李红梅), president of Zhanqian District Court: +86-417-2656030Li Xuewu (李学武), presiding judge: +86-417-2991013Jiang Qingming (姜庆明), secretary of Yingkou City Political and Legal Affairs Committee: +86-417-2669625
(More perpetrators' contact information is available in the original Chinese article.)
Related Reports:
Liaoning Man Arrested on His Birthday After Serving Three Labor Camp Terms and a Prison Term for His Faith
Mr. Liu Qingyu Unlawfully Sentenced
Thrice Given Forced Labor, Liaoning Man Faces Indictment for His Faith