Belated News: Liaoning Woman Dies from Forced-feeding Twenty Days Following Her Arrest for Posting Falun Gong Materials
(Minghui.org)
Chinese name: 周玉玲Gender: FemaleAge: 49City: FushunProvince: LiaoningOccupation: NoneDate of Death: September 20, 2002Date of Most Recent Arrest: August 30, 2002Most Recent Place of Detention: Dashagou Detention Center
Ms. Zhou Yuling, of Fushun City, Liaoning Province, died on September 20, 2002 after being force-fed in custody. The authorities claimed that she died of a heart attack and hastily cremated her body. Her family was threatened when they tried to find out more about her death.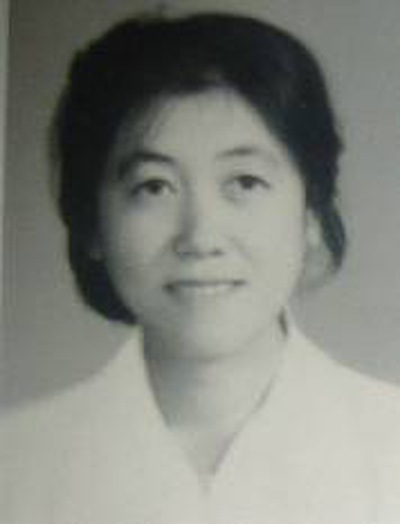 Ms. Zhou Yuling
Ms. Zhou went to a farmers' market on the morning of August 30, 2002 to put up informational materials about Falun Gong. Someone reported her and she was arrested by Liang Daming, the head of the Hongtoushan Police Station. The police interrogated Ms. Zhou and ransacked her home. Her bank deposit notes and a gold ring were confiscated.
Liang and several officers shocked Ms. Zhou with electric batons and slapped her in the face in an attempt to force her to write a statement to renounce Falun Gong. As she refused, they took her to the Dashagou Detention Center in the afternoon. 
When her husband later went to the police station to demand the return of their bank deposit notes, Liang choked him. With the husband's persistent efforts, the police finally agreed to return the deposit notes at a later date.
Ms. Zhou started a hunger strike on September 1 to protest the persecution. Four days later, Yin Changjiang, the head of the detention center, ordered the guards to force-feed her. She could be heard groaning in pain every night during the forced-feeding sessions.
According to other Falun Gong practitioners who were also force-fed in the detention center, Yin mentioned that the food the guards fed the practitioners had a "latent period." Suspecting that the guards added toxic drugs to the food, most practitioners made themselves throw up, but Ms. Zhou didn't. Days later, she began to have extreme stomach pain. 
In the early morning of September 20, Ms. Zhou asked her cellmates to get her some hot water. Her cellmates didn't do so immediately, but waited until the sun came up to check on her. By then, she had lost consciousnesses in the bathroom. She had become incontinent earlier, with her shoes and bed soiled with feces. 
The guards took her to the hospital. By the time they arrived, Ms. Zhou had already died. A young guard asked the doctor to examine her, the doctor responded, "What's there to examine when she is already dead?"
The guards didn't inform Ms. Zhou's family of her death, but issued a critical condition notice. When her family rushed to the hospital, they were devastated to see her cold body. Her ears were bruised. Her eyes remained wide open and wouldn't close. Her husband asked about the cause of her death, only to be surrounded by a group of guards and dragged away.
The authorities then transferred Ms. Zhou's body to a funeral home. Her husband and other family members again asked for the cause of her death. The guards said that she died of a heart attack, despite that she never had any heart condition before. Her family demanded an autopsy, but the guards insisted that it had to be them who designated a forensic doctor, not her family.
In the afternoon, Song Yi, the head of local police department, brought in Ms. Zhou's death certificate, which was issued by doctor He Jinfeng of the Qingyuan County Hospital. Song only allowed one member from Ms. Zhou's and her husband's family to see it, while standing far away. Both of them said they couldn't see clearly what was written on it.
Ms. Zhou's son also asked why his mother died only a few weeks after her arrest. The police threatened him, saying that he wasn't allowed to ask the question or he would have trouble finding a job in the future. When Ms. Zhou's brother-in-law said that the detention center should be held responsible for her death, the police called his workplace in an attempt to pressure him to stay silent. Other family members who asked about the reason of her death were also intimidated.
The authorities forced Ms. Zhou's family to sign her cremation agreement and hastily cremated her body in the evening.
A local practitioner later met a taxi driver, who said he saw Ms. Zhou's body in the Qingyuan County Hospital when he had taken someone there. He said Ms. Zhou was very skinny and had already died before she was taken there. He was curious and wanted to take a look. Then he heard Wang Zhonglian from the county government and Wang Shengli from the police department say to the doctors, "When the family comes, tell them that she died of a heart attack and that we had tried to treat her." 
"In broad daylight, they conspired together to commit fraud. If I didn't see that with my own eyes, I would have been deceived by them," the driver said to the practitioner.
Related report:
All articles, graphics, and content published on Minghui.org are copyrighted. Non-commercial reproduction is allowed but requires attribution with the article title and a link to the original article.