Guangdong Woman Sentenced to Four Years for Speaking Up for Her Faith
Nov. 28, 2021
|
By a Minghui correspondent in Guangdong Province, China
(Minghui.org) A Guangzhou City, Guangdong Province resident was recently sentenced to four years for her faith in Falun Gong, a spiritual discipline that has been persecuted by the Chinese communist regime since 1999.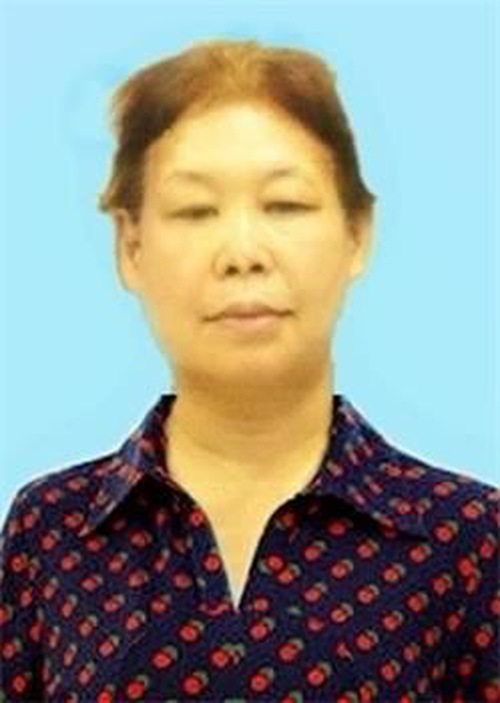 Ms. Liu Jinhuan
Ms. Liu Jinhuan was arrested on May 18, 2020, after being reported for distributing informational materials about Falun Gong and the coronavirus pandemic. She has been held at the Fanyu District Detention Center since.
The Fanyu District Procuratorate approved Ms. Liu's arrest on June 16 and forwarded her case to the Haizhu District Procuratorate in August. She was indicted in late September and had her case moved to the Haizhu District Court. The Haizhu District Procuratorate and Haizhu District Court have been tasked with handling most Falun Gong cases in the Guangzhou region since 2018.
Ms. Liu appeared in court on November 12, 2020. Prosecutor Lin Jishen accused her of placing Falun Gong informational materials on the door handles of private vehicles on the evening of May 6. But the testimony given by witness Li Xiaoqin stated that the materials were already there at 6 a.m. on May 6, which indicated that the materials found by Li weren't distributed by Ms. Liu.
The prosecution evidence against Ms. Liu also included over 1,000 Falun Gong flyers that the police claimed to have been confiscated from her home. But the flyers never appeared on the confiscation list provided by the police, who also failed to verify the flyers with her as required by law.
Ms. Liu's two lawyers entered a not guilty plea for her. They argued that no law criminalizes Falun Gong in China. While the prosecutor accused her of "undermining law enforcement," he failed to provide evidence to show what law's enforcement was undermined by her and how.
The judge ignored the lawyers' defense but repeated the prosecutor's claim of how many items were allegedly confiscated from Ms. Liu and how many materials were distributed by her.
The judge sentenced Ms. Liu to four years with a 5,000-yuan fine on November 16, 2021. She is now appealing the verdict.
Perpetrators' contact information:
Zhou Zhengyuan (周征远), presiding judge of Haizhu District Court: +86-20-83005550, +86-13570056518Wang Jie (王洁), judge: +86-20-83005423, +86-18126766736Wang Zan (王赞), court clerk: +86-18620945765Lin Jishen (林继深), prosecutor of Haizhu District ProcuratorateHe Guifeng (何桂烽), officer of Fanyu District Domestic Security Office: +86-13682258694, +86-18198977792
Related reports:
Guangdong Woman Faces Trial for Passing Out Information about the Coronavirus Pandemic
Repeatedly Harassed and Home Ransacked, Guangdong Woman Now Faces Prosecution for Her Faith
28 Falun Gong Practitioners' Cases Submitted to Haizhu District Procuratorate Between 2018 and 2020