Beaten Daily During Five-year Prison Term, Woman Dies a Year After Release
(Minghui.org)
Chinese Name: 李桂月Gender: FemaleAge: 52City: Yilan CountyProvince: HeilongjiangOccupation: N/ADate of Death: August 6, 2021Date of Most Recent Arrest: May 16, 2015Most Recent Place of Detention: Heilongjiang Province Women's Prison
After going through multiple arrests, intense forced labor, imprisonment, and horrific torture for her faith in Falun Gong, Ms. Li Guiyue, a Yilan County, Heilongjiang Province resident, passed away on August 6, 2021. She was 52.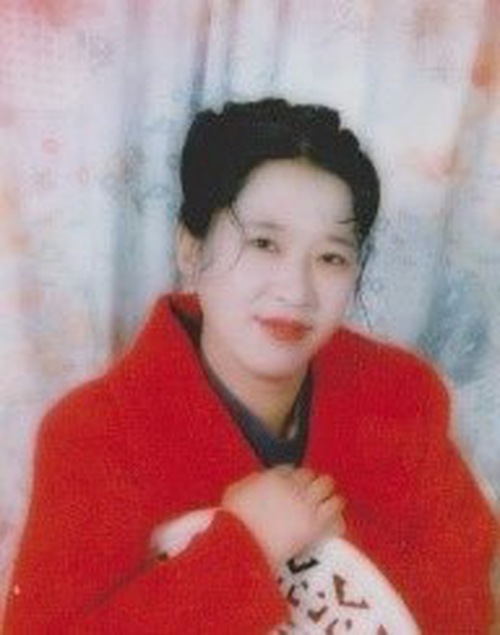 Ms. Li Guiyue in her younger years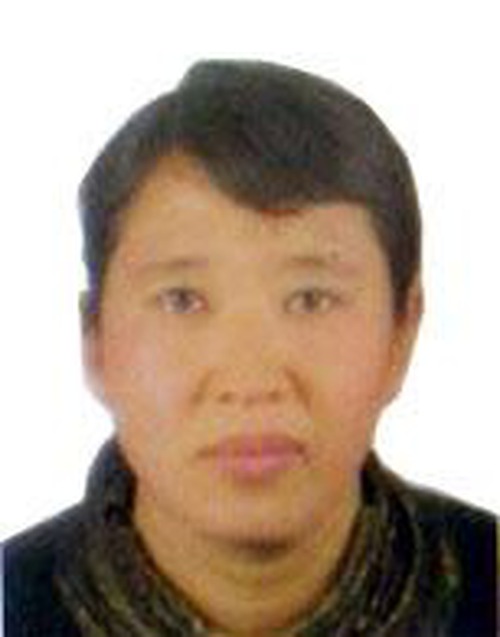 Ms. Li Guiyue after suffering the persecution
Falun Gong, also called Falun Dafa, was first introduced to the public in May 1992 by Mr. Li Hongzhi. In the next seven years, it attracted more than one hundred million followers in China alone for its health benefits and spiritual guidance. Fearful of the practice's growing popularity, the Chinese Communist Party (CCP) launched a nationwide campaign against Falun Gong in July 1999.
Like hundreds of thousands of Falun Gong practitioners from across China, Ms. Li went to Beijing twice in 2000 to appeal for the practice and petition for her right to freedom of belief. She was arrested, beaten, and given one year of forced labor.
While serving time at the notorious Wanjia Forced Labor Camp, Ms. Li was subjected to intense brainwashing, forced labor, solitary confinement, and beatings. As a common practice of the Chinese forced labor system, which was later abolished in 2013, she was made to perform intense labor making toothpicks and various products that were exported to Asian countries such as Japan and Korea.
Female Falun Gong practitioners at Wanjia Forced Labor Camp who refused to renounce their belief were sent to male wards and beaten by male criminal inmates. Ms. Li also recalled one incident where the guards attempted to send her to a male ward by herself, which potentially subjected her to gang rape. This was by no means an isolated case as such a practice of sending woman practitioners to male criminals' cells to be gang raped has been reported to have taken place in other detention centers and labor camps in China.
For spreading the truth about Falun Gong and the illegal persecution, Ms. Li was the target of the local authorities from 2010 to 2015. She was arrested, detained, and her home was ransacked. She had to leave her hometown to avoid further persecution.
After witnessing the police ransacking his home in March 2012, Ms. Li's elderly father experienced shortness of breath and was rushed to a hospital the next day. He eventually passed away while Ms. Li was living away from home. Her father's death due to the implication of the persecution against her faith and not being able to be there in his final days became the two biggest regrets that haunted Ms. Li for the rest of her life.
In May 2015, Ms. Li was arrested in Jiamusi City, Heilongjiang Province for passing out Falun Gong informational fliers and sentenced to five years in prison. At the Heilongjiang Women's Prison, she was routinely beaten, made to sit on a small stool for long periods of time, insulted and verbally abused on a daily basis.
Ms. Li was emaciated and almost unrecognizable when released on May 16, 2020. She suffered from body pain, muscle weakness, drowsiness, and loss of appetite. 
For a year after she was released from the prison, she sometimes suddenly woke up in the middle of the night, trembling in fear while mumbling to herself. Sometimes she refused to have meals with her family, but carried her bowl to the side, squatted on the ground, and quietly ate her food with her head lowered. She often said to herself, "They have been beating me every day! They beat me every day!" Scared and nervous, she couldn't help but look around constantly and her eyes were filled with fear and sadness. Her family suspected that she was given unknown drugs while at the prison, causing irreparable damage to her physical and mental health.
After struggling with poor health for a year, Ms. Li passed away on August 6, 2021. She was 52.
Related reports:
Woman Arrested a Fourth Time for Practicing Falun Gong
Multiple Sentences and Horrific Tortures of a Heilongjiang Woman Who Held Firmly to Her Belief
All articles, graphics, and content published on Minghui.org are copyrighted. Non-commercial reproduction is allowed but requires attribution with the article title and a link to the original article.