Liaoning Woman Dies After 11 Years of Imprisonment and Non-stop Harassment
Oct. 8, 2021 | By a Minghui correspondent in Liaoning Province, China
(Minghui.org)
Chinese Name: 宋秀莲Gender: FemaleAge: 60City: DalianProvince: LiaoningOccupation: Retired pharmaceutical factory employeeDate of Death: August 13, 2021Date of Most Recent Arrest: 2021Most Recent Place of Detention: Xigang Police Station
Having endured 11 years of imprisonment and non-stop harassment for practicing Falun Gong, a Dalian City, Liaoning Province resident passed away on August 13, 2021. Ms. Song Xiulian was 60.
Falun Gong, also known as Falun Dafa, is a spiritual and meditation discipline that has been persecuted by the Chinese communist regime since 1999.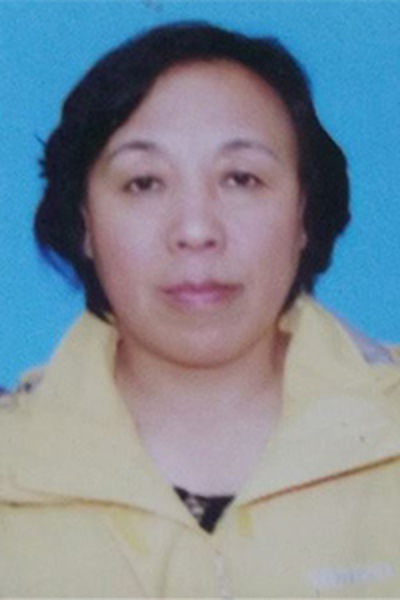 Ms. Song Xiulian
Ms. Song, a retired employee of Lushun Pharmaceutical Factory, took up Falun Gong before the persecution began. In her spare time, she volunteered to teach the Falun Gong exercises at her local practice site.
To raise awareness about the persecution, she and other local practitioners installed speakers outside of Dalian Forced Labor Camp and Masanjia Forced Labor Camp, to broadcast audios exposing the communist regime's propaganda slandering the practice.
Ms. Song was arrested at home in March 2001. Her Falun Gong books were confiscated. At Dalian City Detention Center, officers of the Huadonglu Police Station interrogated her. An officer surnamed Liu also threatened her.
Ms. Song was later indicted by the Ganjingzi District Procuratorate. The Ganjingzi District Court sentenced her to 11 years on February 21, 2002.
Ms. Song appealed with the Dalian City Intermediate Court, which ruled to uphold her original verdict.
While serving time at Liaoning Province Women's Prison, Ms. Song often protested the persecution by refusing to do forced labor. Despite the guards' non-stop attempts to force her to renounce Falun Gong, she never gave in. She was released on April 17, 2012.
Ms. Song was arrested again at home on July 10, 2020, by officers of the Xigang Police Station. Her home was ransacked. After she was taken to the police station, the police took her to the restroom (which didn't have a surveillance camera) and forced her to repeat interrogation answers they had prepared. She was released a day later.
The police harassed Ms. Song two more times, first on January 3, 2021, and then in March 2021. They attempted to take her photos and force her to renounce Falun Gong. She refused to comply.
Ms. Song was arrested again after March 2021 (the exact time unknown). Due to the pandemic, the local detention center refused to admit her. The police attempted to force her to sign a statement to renounce Falun Gong. She didn't comply either.
The mental pressure from the non-stop persecution took a toll on Ms. Song's health. She passed away months later in August 2021.
All articles, graphics, and content published on Minghui.org are copyrighted. Non-commercial reproduction is allowed but requires attribution with the article title and a link to the original article.
Category: Reports of Death Cases