Japan: Free Falun Dafa Class Offers Relief to Pandemic-Stressed Residents
(Minghui.org) A free Falun Dafa class was held in the City of Kuki in Saitama Prefecture, Japan, on October 9, 2021, bringing relief to pandemic-stressed residents.
Located northeast of Tokyo, Kuki is the transit point to Toshogu Shrine in Nikko, a famous tourist destination.
Most people are under greater stress now due to the global pandemic. Practitioners in Kuki decided to hold free classes to teach the Falun Dafa exercises and help local residents improve their physical and mental health. Practitioners posted the information around the city and ran an announcement in a local magazine. People soon called to ask about Falun Dafa and to register for the classes.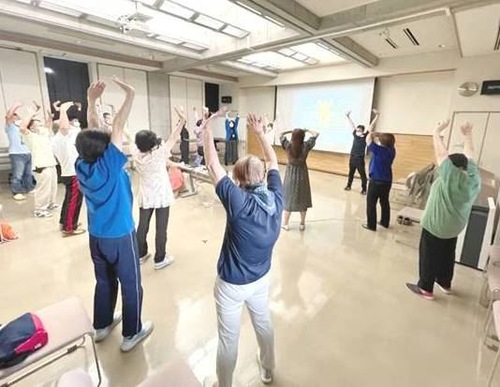 Participants learn the Falun Dafa exercises during classes held in Kuki on October 9.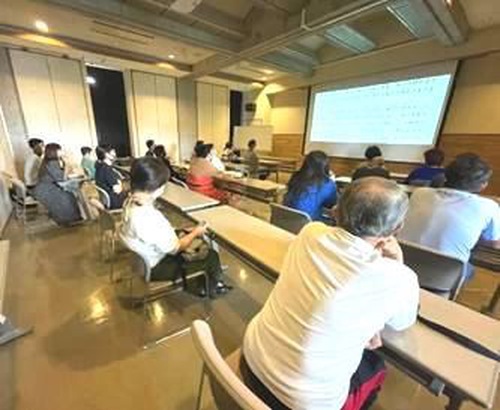 Attendees read Zhuan Falun in Japanese.
A practitioner started out by introducing the practice to the 21 people who attended. She explained the principles of Truthfulness-Compassion-Forbearance and how practitioners are guided by these principles to improve their character and moral standards. She said that Falun Dafa is practiced in more than 100 countries and regions worldwide.
Next they watched a video in Japanese that demonstrated the exercise movements and then learned them by following the instructors. They also read the main book of Falun Dafa, Zhuan Falun, in Japanese.
Attendees shared their experiences at the end of the class. Many first-timers said they felt relaxed, warm, and full of energy. One lady said her knee pain was gone. Some said they felt energy flowing between their palms while they did the exercises. Many students said they planned to sign up for and attend the next class.
All articles, graphics, and content published on Minghui.org are copyrighted. Non-commercial reproduction is allowed but requires attribution with the article title and a link to the original article.