Additional Information Regarding Mr. Chu Liwen's Death
Oct. 11, 2021 | By a Minghui correspondent in Shandong Province, China
(Minghui.org)
Chinese name: 初立文Gender: MAge: 65City: WeifangProvince: ShandongOccupation: Small business ownerDate of Death: July 1, 2021Date of Most Recent Arrest: September 22, 2019Most recent place of detention: Weifang Detention Center
Mr. Chu Liwen's family suspects that he was injected with a toxic drug while detained for practicing Falun Gong and that complications from the injection may have caused him to pass away less than five months after he was released on medical parole.
Falun Gong, also known as Falun Dafa, is a spiritual discipline that has been persecuted by the Chinese communist regime since 1999.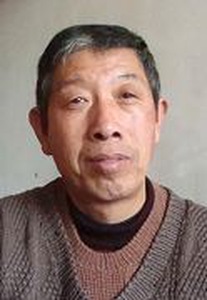 Mr. Chu Liwen
Mr. Chu, a resident in Weifang City, Shandong Province, was arrested on September 22, 2019 and detained at the Weifang Detention Center. He was sentenced to an eight-year prison term on February 9, 2021 and released on the same day on medical parole due to his physical condition.
He told his family that the detention center guards once injected him with a milky white liquid. He developed an extremely itchy rash all over afterwards. His ankles also began to fester, and emitted blood and pus. His back then festered and emitted pus. The condition progressed quickly. Both the excruciating pain and itchiness caused extreme suffering to him. At the same time, he suffered complications of severe diabetes. When he was released, a guard said to him, "If you develop any condition upon returning home, it has nothing to do with us."
After enduring months of suffering, Mr. Chu passed away on July 1, 2021.
Mr. Chu, a former small business owner, used to have bad temper before practicing Falun Gong. The practice not only helped him regain his health, it also transformed him into a better person.
As he refused to renounce Falun Gong after the persecution started in 1999, his wife divorced him. He was also given three labor camp terms, including one three-year and two one-year terms (he was released on medical parole after 20 days of incarceration after his first one-year labor camp term), as well as a five-year prison term and the latest eight-year term.
He suffered brutal torture while in custody, including intensive brainwashing, beating, force feeding, electric shocks, and tying in excruciating positions.
Perpetrators' contact information:
Liu Chuanjun (刘传军), head of the Domestic Security Office: +86-18663663566Qu Lezhong (曲乐众), officer of the Domestic Security Office: +86-18663663772Jiang Yumei (蒋玉美), prosecutor of the Fangzi District Procuratorate: +86-536-3011958
Related reports:
Shandong Man Dies Months After Being Released on Medical Parole, Harassed Before Death
After 11 Years Of Incarceration, Shandong Man Faces Trial Again for His Faith
Talking about My Father, Chu Liwen
The Persecution of Mr. Chu Liwen and His Son, Chu Qinghua
Falun Dafa Practitioner Mr. Chu Liwen's Current Whereabouts Unknown After Being Sent to Weibei Prison
All articles, graphics, and content published on Minghui.org are copyrighted. Non-commercial reproduction is allowed but requires attribution with the article title and a link to the original article.
Category: Accounts of Persecution