Spanish TV Station Reports on Forced Organ Harvesting in China
Jan. 31, 2021 | By Falun Gong practitioner in Spain
(Minghui.org) El Toro TV, a Spanish national television channel based in Madrid, reported on forced organ harvesting in China in its prime time evening program on January 25, a first time for a Spanish television network to cover this brutality committed by the Chinese Communist Party (CCP).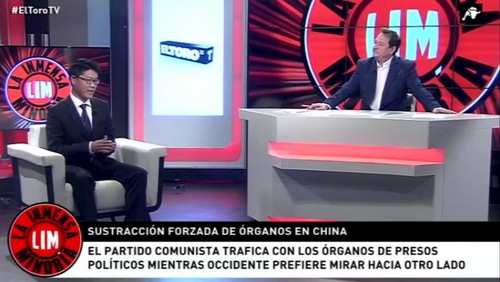 El Toro TV covers forced organ harvesting in China on January 25.
As the largest country in Southern Europe, Spain has also been hit hard by the coronavirus pandemic. Its infection rate (60 per 1,000 people) and death rate (1.2 per 1,000 people) are also among the highest of all countries.
Similar to other countries, Spanish media, officials, and citizens have reflected on missteps with the CCP in the past. Conservative party leaders have spoken of the CCP's responsibility in the pandemic and called for economic compensation.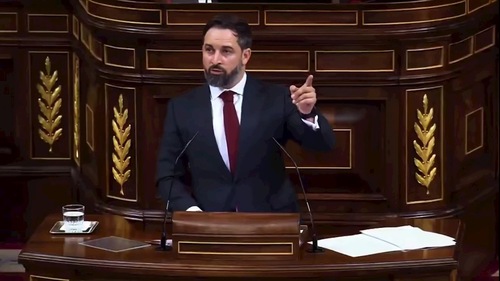 Santiago Abascal, leader of the conservative Vox party, criticized the CCP in parliament in November 2020.
The El Toro program listed groups suppressed by the CCP, including Tibetans, Uyghurs, and a large number of Falun Gong practitioners. Human rights advocate Yuan Lee said religious persecution had become a business for the CCP. With centralized power, the regime was able to mobilize government agencies, the military, and hospitals to run its state-sanctioned forced organ harvesting operation. This lucrative business not only achieved the goal of targeting dissidents and faith groups to strengthen its communist ideology but also brought large sums of money to elite officials.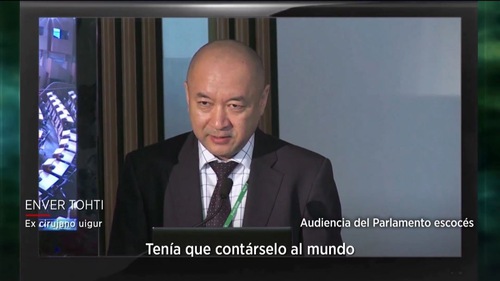 Enver Tohti Bughda is a physician from Xinjiang, China
Enver Tohti Bughda, a dissident from Xinjiang Province who currently lives in London, said he had been instructed to participate in forced organ harvesting in the past. Although a doctor's mission is to save people, he felt guilty removing the liver and both kidneys from a newly executed prisoner who was still alive. That experience urged Enver Tohti to speak out against the CCP's atrocity.