Water Company Manager Imprisoned for His Faith
Jan. 30, 2021 | By a Minghui correspondent in Shandong Province, China
(Minghui.org) A year after a man in Dongying City, Shandong Province, was sentenced to prison for his faith in Falun Gong, he was transferred to the Shandong Province Prison on January 5, 2021.
Falun Gong, also known as Falun Dafa, is a mind-body discipline that has been persecuted by the Chinese communist regime since 1999.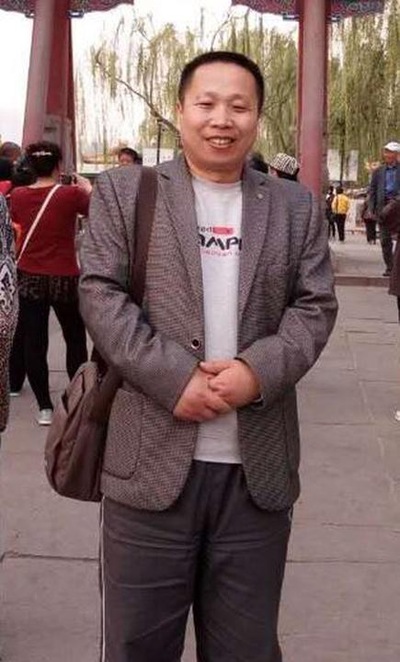 Mr. Gao Hongwei
Mr. Gao Hongwei was arrested in a police sweep of 17 practitioners on November 24, 2018. Four of them—Mr. Gao, Mr. Wang Ziming, Ms. Shang Zhaoxiang, and Ms. Zhang Aili—were held in the Dongying City Detention Center. The police suspected Mr. Wang of smearing a Communist Party symbol in a public place and arrested those who had contact with him.
The four practitioners were tried in the Dongying District Court on December 24, 2019. Mr. Wang, a migrant worker, was sentenced to seven and a half years with a 30,000-yuan fine. Mr. Gao was given four years and fined 20,000 yuan. Ms. Shang, the owner of a dry-cleaning store, was sentenced to three years with a 10,000-yuan fine. And Ms. Zhang, a retired nurse, was given two years and 10 months and fined 8,000 yuan.
They appealed to the Dongying City Intermediate Court, which ruled to uphold their verdicts on April 13, 2020.
Ms. Zhang and Ms. Shang were taken to the Shandong Province Women's Prison on July 13 and July 14, 2020, respectively. Mr. Wang's current location is not clear.
Mr. Gao worked as a manager at a water purifying company before his latest arrest. He is known to be a man of his word. When the company was first founded more than a decade ago, it struggled financially, but Mr. Gao kept his promise to the company's founder to stick around. After the company's business gradually stabilized and later took off, some of his friends suggested that he start his own company to make more money, as he had become very capable of running a business. Mr. Gao resisted the temptation and again chose to stay with the company. He also turned down many opportunities to get kickbacks and other questionable income.
As a manager, Mr. Gao treated his subordinates with kindness and earned their respect. He credits Falun Gong's principles of Truthfulness-Compassion-Forbearance for teaching him to become a kind, trustworthy, and considerate person with integrity.
Related reports:
Four Shandong Residents Given Up to 7.5 Years for Practicing Falun Gong
Five Shandong Residents Stood Trial for Their Faith After One Year of Incarceration
2018 Large Scale Arrests of Falun Gong Practitioners at the Shengli Oil Field, Five Still Detained
Dongying: 17 Arrested Over Four Days, Four Face Further Prosecution