Arrested Seven Months After Ten Years of Imprisonment, Yunnan Woman Gets Four More Years for Her Faith
Sept. 11, 2020 | By a Minghui correspondent in Yunnan Province, China
(Minghui.org) A Mengzi County, Yunnan Province, woman was sentenced to four years on August 24, 2020, for her faith in Falun Gong, an ancient spiritual and meditation discipline that has been persecuted by the Chinese communist regime since 1999.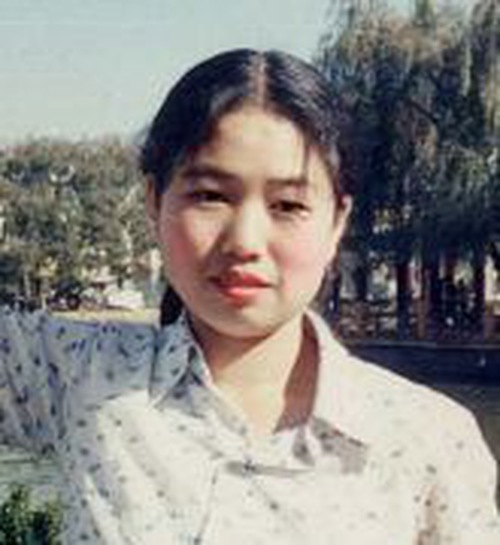 Ms. He Lianchun before the persecution began
After Ms. He Lianchun was released on February 2, 2019, after serving a ten-year prison term, she moved to Kunming City, the capital of Yunnan Province, in late August 2019 to find a job, only to be arrested on September 27, 2019.
The Jianshui County Procuratorate approved her arrest on November 2, 2019 and indicted her on May 26, 2020.
The Jianshui County Court sentenced Ms. He to four years in prison with a 2,000-yuan fine on August 24, 2020. Her cellphone, which was confiscated by the police after her arrest, was used as prosecution evidence against her, as it contained Falun Gong-related information.
Prior to Ms. He's latest sentence, she had already served two prison terms for her faith for a total of 15 years. She was subjected to many kinds of torture, including being forced to sit on a small stool for extended periods of time, denied restroom use, held in solitary confinement, and given hundreds of force-feeding sessions that caused severe injury to her mouth, nose, teeth, and stomach. She was in critical condition twice because of the forced feedings.
Ms. He is not the only person in her family that has been targeted for practicing Falun Gong. Her younger sister, Ms. He Lichun, is serving a seven-year term at Yunnan No. 2 Women's Prison and has been denied family visits since January 2020 because she refused to renounce her faith.
Grief-stricken, the sisters' mother passed away in 2017 while both of them were in prison. Still mourning his wife's death, their 79-year-old father was dealt another blow with both daughters imprisoned again.
Related reports:
Arrested Seven Months After Serving Ten Years, Yunnan Woman Faces Trial Again
Once Incarcerated for 15 Years, Yunnan Woman Arrested Again for Her Faith
Woman Recounts 10 Years of Torture in Prison, Including Hundreds of Force Feedings
Ms. He Lianchun Secretly Given Ten More Years of Imprisonment after Serving Five-Year Sentence
Imprisoned Woman Tortured for Her Faith, Denied Family Visits and Medical Parole