Letter to the Editor: Wuhan Officials Order Walls Built Along Yangtze River to Keep Rising Water Out of Sight
Aug. 3, 2020 | By a Minghui correspondent in China
(Minghui.org) Just a few days ago, officials in Wuchang District of Wuhan City, Hebei Province had several 2-meter (6 ft 7 in) walls built along the Yangtze River. As a result, no one could see the river close up.
Just like locking people down and blocking all information during the coronavirus pandemic, the authorities decided to prevent people from observing the flood instead of warning them about the danger and preparing for possible evacuation.
While it's obvious that these thin walls were there to prevent people from seeing the rising water, some residents still thought the government was being kind to them and built the walls to stop the flood.
But many others vented their anger with the decision to put up the walls and complained how one catastrophe after another hit Wuhan this year. The local government removed some of the walls but mobilized police officers to patrol the area.
The following pictures taken on July 23, 2020, show the rising water level of the river near Yangtze River Bridge.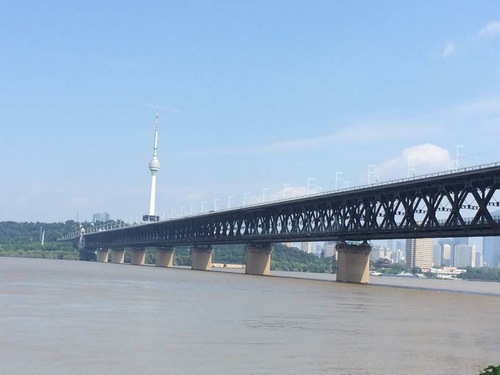 The Wuhan Yangtze River Bridge in Wuchang District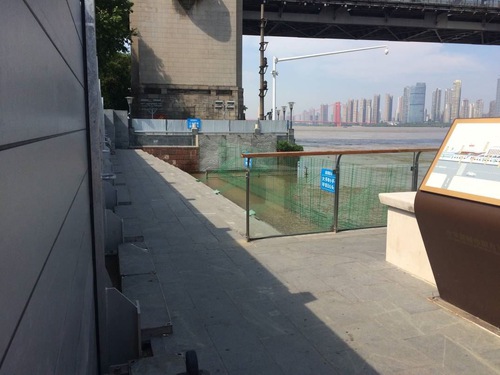 The water is almost level with the ground.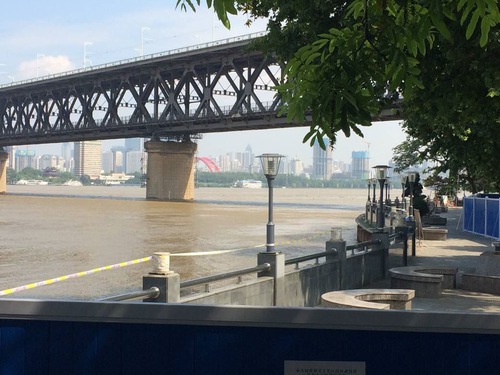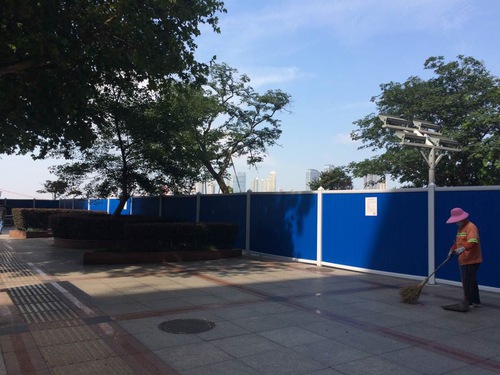 The water level continues to rise outside the blue wall, while some Wuhan residents believe that they are safe.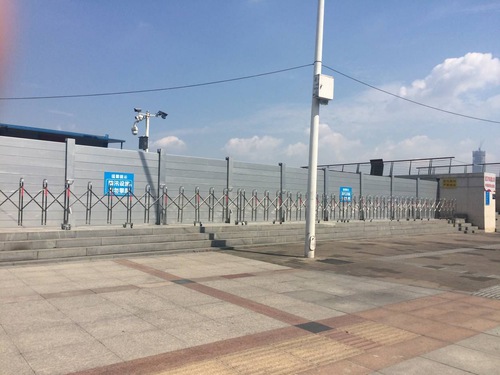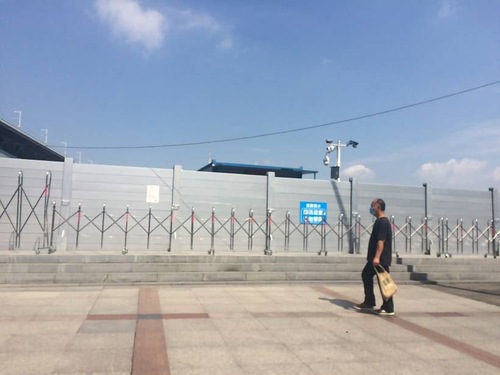 Local residents cannot see the rising water level outside the wall or stroll inside the wall. The warning sign says "Flood prevention facilities, Do not climb."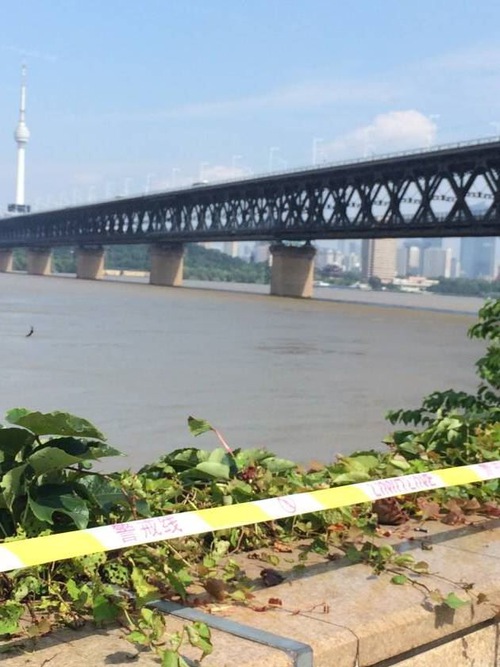 Measures to keep people away from the river and prevent them from seeing the flood situation.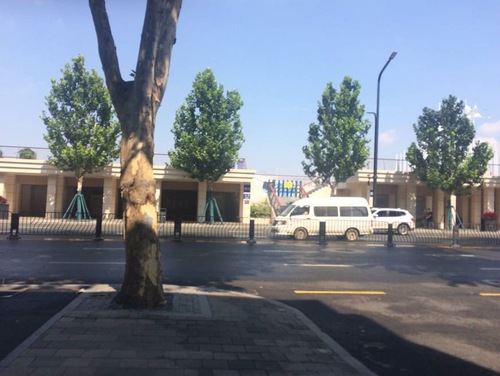 A police car patrols the restricted area to prevent locals from going near the river.