Hanover, Germany: "What You Have Done is Extraordinary"
Aug. 26, 2020 | By Falun Gong practitioners in Hanover, Germany
(Minghui.org) Falun Gong practitioners from Hanover and surrounding cities were blessed with clear, sunny skies for their information day on Bahnhofstraße street on Saturday, August 15, 2020.
They set up three small booths across from the Hanover main railway station, Hauptbahnhof, where people could sign a petition calling for an end to the persecution of Falun Gong in China. Many people walked past the area that day and some stopped to read the information displayed on boards or speak with practitioners. Some people signed the petition after being told about the persecution in China, while others walked straight up to the table to sign the petition.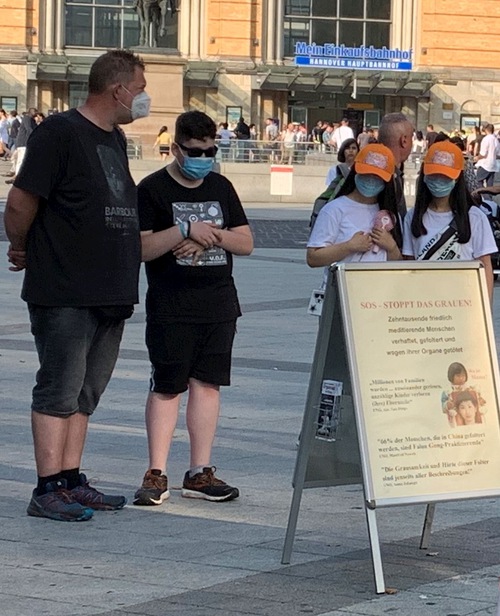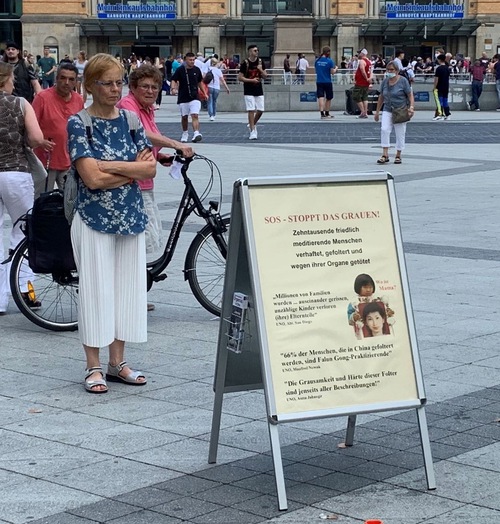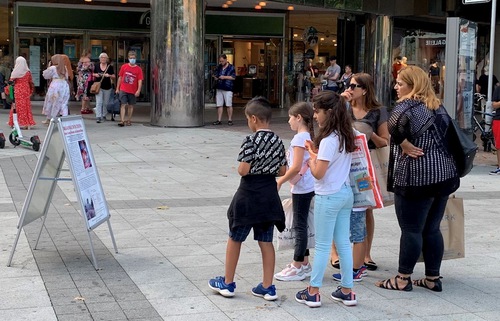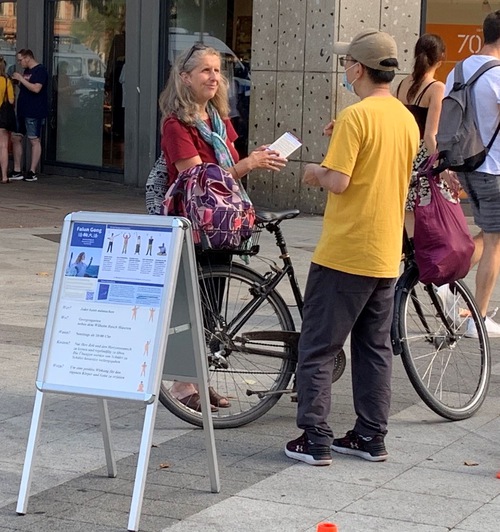 People stop to learn more about the brutalities in China and take information to read.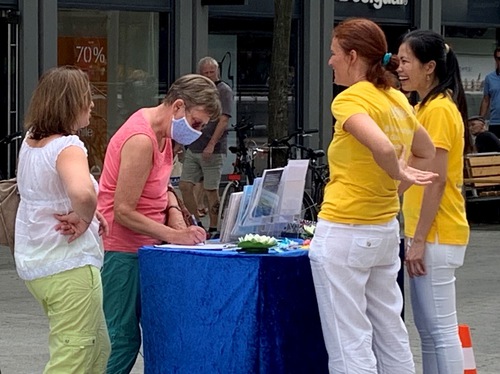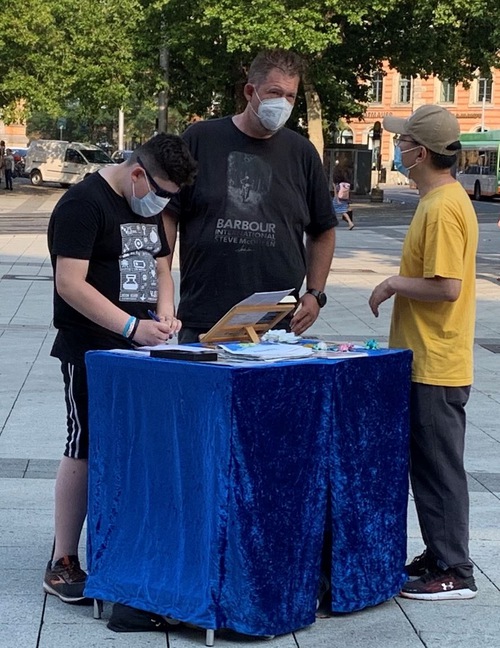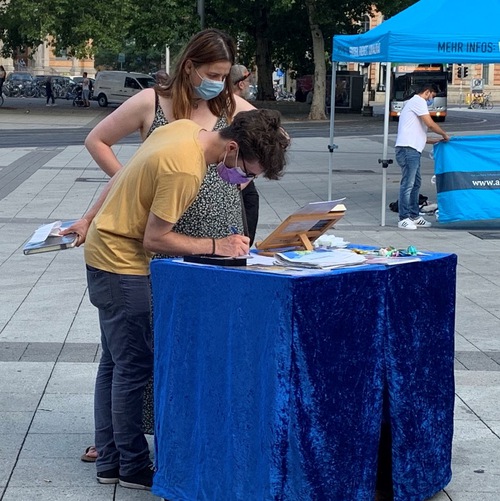 People sign the petition calling for an end to the Chinese Communist Party's organ harvesting from living Falun Gong practitioners.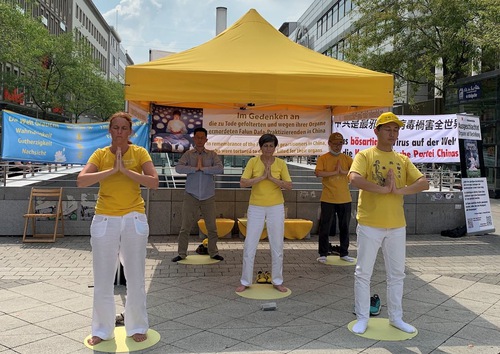 Practitioners demonstrate the exercises.
Nicole is a gardener who lives not far from Hanover city. She signed the petition and said she knew that a lot of terrible things happen in China under the rule of the Communist regime. She had learned a lot about China through media reports and speaking to Chinese people, including a practitioner who was persecuted in China.
"Since the Cultural Revolution till today, some of the things that have happened in China have been awful. What's dreadful is that the world pays too little attention to such things," she said.
She told practitioners that she is aware that, in China, if people don't believe in the Chinese Communist Party (CCP) and a large group of people have other beliefs, they will be accused of "breaking the law."
Mr. Saman Scher is a retail businessman. He read some information about the CCP taking organs from prisoners of conscience. "It makes my heart ache," he said.
He said he realized the organs of incarcerated Falun Gong practitioners are removed without consent if someone schedules a transplant operation in China. He thinks the German government should pressure the CCP and reduce trade or stop trading with China if necessary.
Ms. Jutta Schmidt, a retired local government employee, told practitioners: "What you have done is extraordinary."
She said she hopes practitioners' efforts to stop the persecution will bring results.
"Many people are still unaware of what's happening. This [organ harvesting] gives me goosebumps. The government should openly express its attitude on this issue. This is a crime against human rights," she said.
She also said practitioners look very peaceful doing the exercises and exude a sense of serenity.