Police Return 20,000 Yuan Bail Bond to Woman Five Months After Her Prison Release
Aug. 1, 2020
|
By a Minghui correspondent in Heilongjiang Province, China
(Minghui.org) Five months after a Suihua City, Heilongjiang Province resident finished serving time for her faith in Falun Gong, the police returned her 20,000-yuan bail bond that they had withheld for 18 months.
Falun Gong, also known as Falun Dafa, is an ancient spiritual and meditation discipline that has been persecuted by the Chinese communist regime since 1999.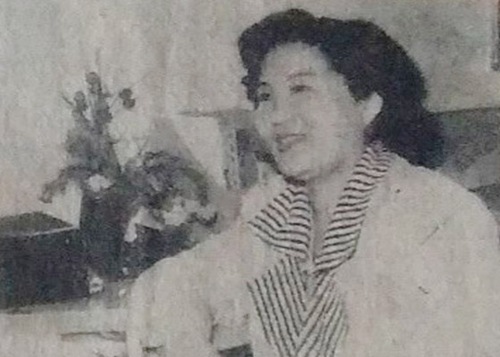 Ms. Gao Jinshu
Zhang Tao, a Domestic Security Officer who arrested Ms. Gao Jinshu, called her sister-in-law twice in June 2020 and asked them to come to the Lanxi County Police Department to pick up the 20,000 yuan they paid in early 2019.
Ms. Gao's sister-in-law said that the persecution and imprisonment have caused serious damage to Ms. Gao's health and that she couldn't come in person. 
Ms. Gao's sister-in-law went to the Lanxi County Police Department on July 1 and took back the money on Ms. Gao's behalf. The police also returned Ms. Gao's watch and keys, but they refused to return the 2,600 yuan taken from Ms. Gao's purse during her arrest. 
Ms. Gao, a retired associate researcher at the Ethnic Education School, was arrested on October 10, 2018, while accompanying Ms. Song Hongwei to the police station to demand her husband's release. Ms. Song's husband, Mr. Yang Chuanhou, had been arrested a week earlier for distributing materials about Falun Gong. Another four practitioners were arrested together with Mr. Yang. 
Ms. Gao was refused admission due to her extremely high blood pressure, when she was transferred to the Anda City Detention Center on October 15. 
The police took her back to the detention center on November 23, 2018, only to have her rejected admission again, still due to her high blood pressure. On the way back home, Ms. Gao asked the police to return the 2,600 yuan confiscated from her. Rong Li, another officer who was involved in her arrest, told her that they had already spent the money. 
The police ordered three more medical evaluations of Ms. Gao and she failed to pass the exam each time. She was made to pay 20,000 yuan as her bail bond in early 2019, but was still sent to the detention center on February 27, after being deceived by the police into going to the Anda City Court to pick up her indictment notice.
Ms. Gao and six other practitioners appeared twice in court, first on April 16 and then on May 14, 2019. She became incoherent and started vomiting midway through the first hearing and was wheeled into the courtroom during the second hearing. The judge announced the verdicts against the seven practitioners on May 24, 2019. Ms. Gao was given one year in prison and fined 5,000 yuan.
In late 2019, the police returned Mr. Yang's private vehicle and 15,000 yuan in cash impounded during his arrest.
Ms. Gao was released from Harbin Women's Prison on February 16, 2020, after the authorities extended her term by four months. 
Related reports:
Seven Falun Gong Practitioners Sent to Prison After Appeals Court Upholds Their Wrongful Convictions
Appeals Court Reverses Decision to Assign Trial Court Judge to Hear Appeal of Own Cases
Court Hearing Halted as Woman With Medical Issues Becomes Incoherent Midway Through Trial
Seven Heilongjiang Province Residents, Including One with a Severe Medical Condition, Sentenced for Their Faith in Falun Gong
Suihua, Heilongjiang Province: Eight Arrested in One Week for Their Faith, Seven Facing Trial