Jiangxi Woman Fired and Deprived of Pension after Serving Two Years for Her Faith
May 25, 2020 | By a Minghui correspondent in Jiangxi Province, China
(Minghui.org) Having barely survived a two-year prison term for her faith in Falun Gong, Ms. Liu Yongying almost collapsed upon finding out that she had been fired by her school and her pension had been revoked.
Falun Gong, also known as Falun Dafa, is an ancient spiritual and meditation practice that has been persecuted by the Chinese Communist Party since 1999.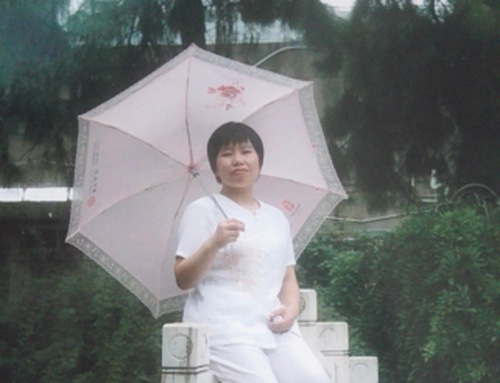 Ms. Liu Yongying before the persecution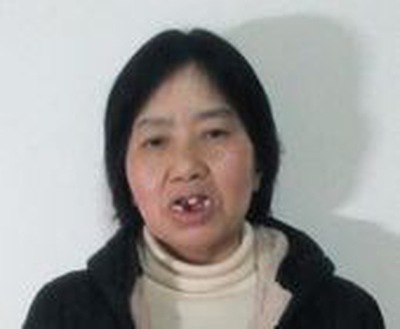 Ms. Liu Yongying after enduring severe abuse in detention
Ms. Liu, 57, was a senior lecturer at Jiangxi Civil Administration School in Nanchang City, Jiangxi Province. She has been repeatedly targeted over the past two decades for her faith. Prior to her latest persecution, Ms. Liu served two labor camp terms for a total of five years. She was beaten, verbally abused, force-fed, and forced to do intensive, unpaid labor during those five years.
Latest Arrest and Sentencing
Ms. Liu's latest arrest was around midnight on April 3, 2018. The police broke into her home and confiscated her computer and printer.
In the basement of the Qingshanhu Police Department, the officers kept Ms. Liu shackled to a chair and interrogated her for nearly 40 hours. Officer Chen Liming struck her on the head and kicked her knees. After the interrogation, she was transferred to the Nanchang City No.1 Detention Center.
Ms. Liu appeared in the Xihu District Court three times between June and August 2018 and was sentenced to two years in prison with a 5,000-yuan fine in October 2018.
She filed an appeal with the Nanchang City Intermediate Court, which decided to uphold her sentence in January 2020. The intermediate court attempted to appoint a lawyer to represent her and enter a guilty plea for her, but this was rejected by Ms. Liu. 
Abused in the Detention Center
During the two years that Ms. Liu was imprisoned at the Nanchang No. 1 Detention Center, she was first forced to sleep on the bare concrete floor. In the filthy and humid environment, she developed extremely itchy rashes on her body.
Because of that, she was discriminated against and humiliated by her cellmates, who then forced her to sleep by the toilet and didn't allow her to use the chairs shared by the others. 
To survive the winter, Ms. Liu had bought heavy bedding. But in the summer, the guards refused to provide her with storage space for the bedding. Sleeping on thick bedding in a room with no air-conditioning or fans, Ms. Liu kept had difficulty sleeping due to the heat.
When she was finally released on April 3, 2020, her son almost couldn't recognize her – she was emaciated and had a dull expression. Many of her teeth had fallen out. 
Deprived of Pension
Upon returning home, Ms. Liu's husband told her that the 610 Office had forced her school to fire her in May 2018, only one month after her arrest. The 610 Office is an extralegal agency created specifically to persecute Falun Gong.
The school leaders were also forced to make self-criticism speeches in front of the entire school and all school staff's annual bonus was withheld. They were also forced to denounce Falun Gong and promise to distance themselves from it. 
Ms. Liu went to the provincial social security office (SSO) in mid-April 2020 to file the application to receive her retirement pension, as she had reached retirement age in September 2018. The receptionist told her that they couldn't find her profile in the system and asked her to consult her local social security office. 
Her local SSO told her that her school didn't participate in the social security program until after 2014 when a major social security reform took place. Her school, however, stopped making contributions to her account after her arrest in 2018. As such, she had only about 3.5 years of contributions when the reform requires a minimum of 15 years of contributions before one qualifies for pension benefits. 
The SSO staff told Ms. Liu that if she would like to receive a pension through the social security program, she would have to make up the missed contribution of 11.5 years for a total of 120,000 yuan. If she chose to pay the contribution on an annual basis, she would have to wait until 2031, when she would be nearly 70, to qualify for pension benefits. 
After Ms. Liu visited her school and her local SSO to seek solutions, her local SSO told her that the only way for her to start receiving a monthly payment of 1,000 yuan now is to pay the remaining required contribution of 120,000 yuan in one lump sum.
Related reports:
Five Jiangxi Province Residents Detained Beyond Legally-Permissible Term for Their Faith
Nanchang City, Jiangxi Province: 14 Practitioners Sentenced to Prison in Late 2019 for Their Faith in Falun Gong