Germany: Practitioners in Dusseldorf Celebrate World Falun Dafa Day and Raise Awareness of the Communist Regime's Persecution
May 21, 2020 | By a Falun Dafa practitioner in Germany
(Minghui.org) Falun Dafa practitioners from Dusseldorf and surrounding areas gathered in front of the old city hall on May 16, 2020 to celebrate World Falun Dafa Day. 
May 13, 2020 is the 28th anniversary of Falun Dafa's public introduction and the 21st World Falun Dafa Day. It is also Mr. Li Hongzhi's (the founder) birthday. Falun Dafa (also known as Falun Gong) practitioners across the world held activities to mark this special occasion. 
Practitioners set up large banners and demonstrated the exercises. One practitioner told passersby about Falun Dafa via a loudspeaker. During the event, practitioners also exposed the Chinese Communist Party's (CCP) persecution and its destructive nature. 
Falun Dafa practitioners from Dusseldorf held events on May 16, 2020 to celebrate World Falun Dafa Day.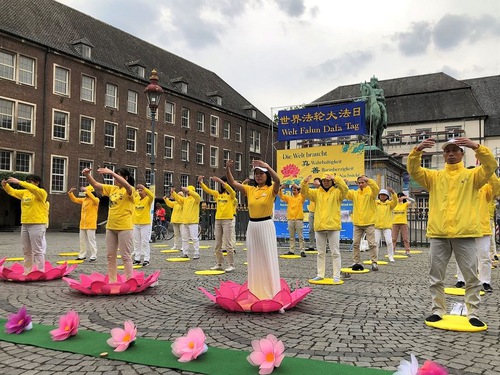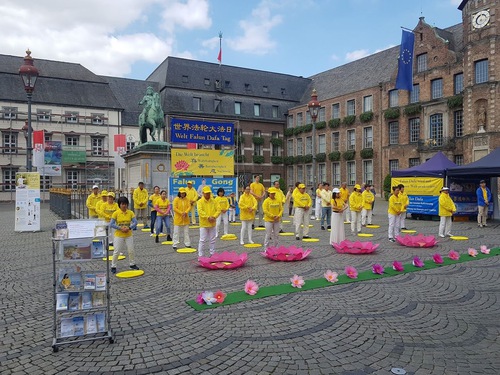 Demonstrating the exercises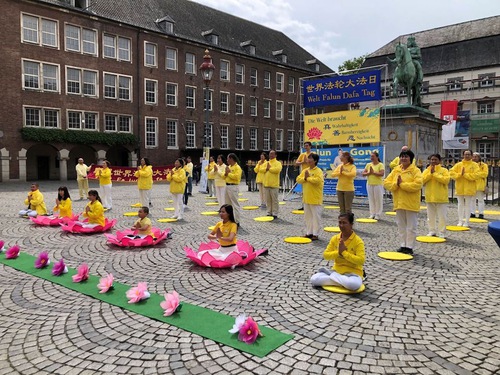 Practitioners express their appreciation for Master Li and send birthday greetings with heshi, a gesture of respect. 
Practitioners made large lotus flowers, and the practitioners in the first row sat inside them. The beautiful scene attracted people's attention, and many stopped and took fliers in various languages. Some talked with the practitioners to learn more about Falun Gong.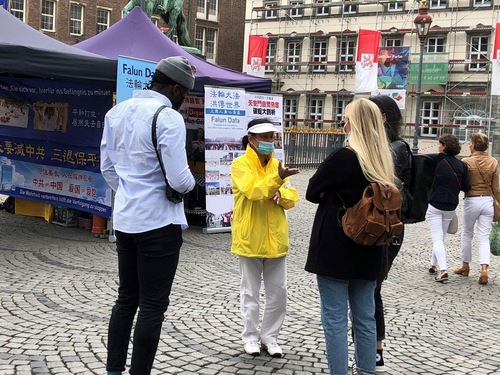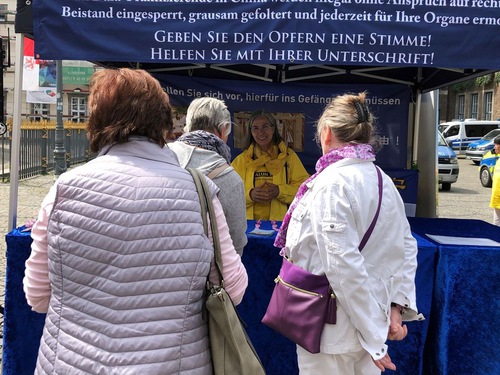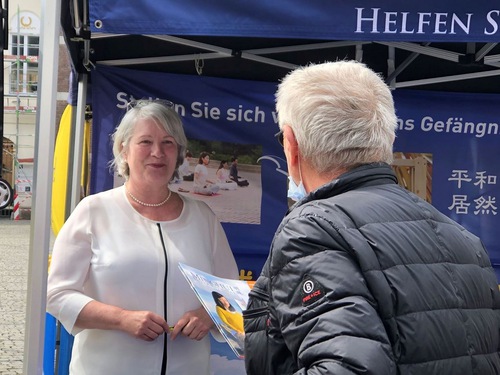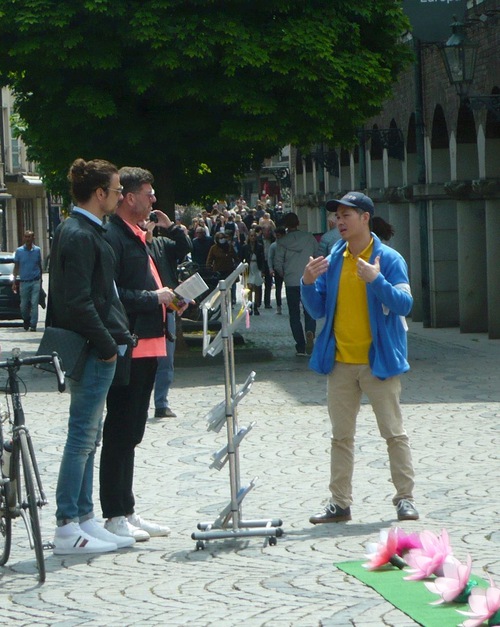 People learn about Falun Dafa.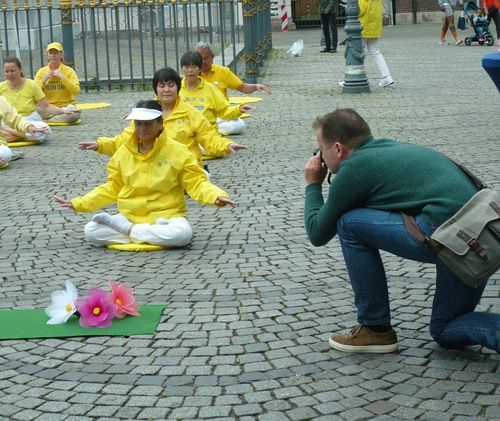 A passerby takes a photo of practitioners doing the sitting meditation.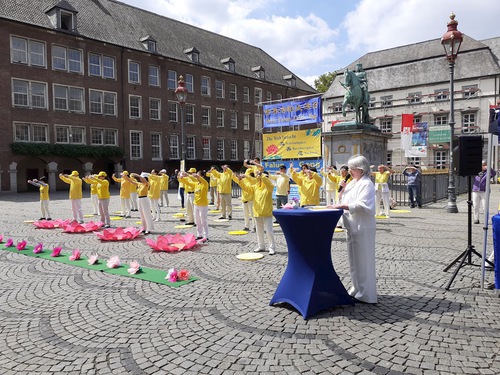 A practitioner gives a speech while others demonstrate the exercises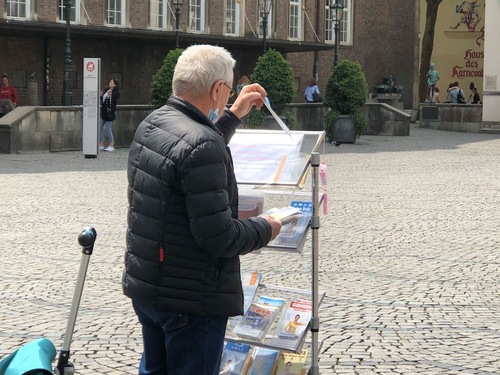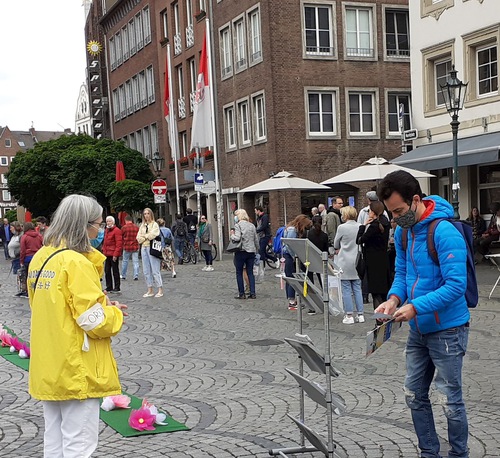 Passersby take fliers. 
Practitioners told people about Falun Dafa's principles of Truthfulness-Compassion-Forbearance. They also talked about how the Chinese Communist Party (CCP) persecutes practitioners, and pointed out that the CCP does not represent China.
The pandemic is a hot topic these days. One practitioner pointed out the destructive nature of the CCP by explaining how it covered up the initial coronavirus outbreak, which led to this worldwide pandemic.
"This coronavirus has shown the world the CCP's true nature. Throughout its numerous political movements it has spread lies and used violence to maintain power," he said.
The speech drew many passersby, who stopped to listen. One man asked if he could get a copy of it. An elderly man was very touched and said, "Thank you! God blesses you."