U.S. Senator and Congressman from Texas Send Greetings for World Falun Dafa Day
(Minghui.org) May 13 is the 28th anniversary of Falun Dafa's public introduction and the 21st World Falun Dafa Day. Senator John Cornyn and Congressman Ron Wright sent greeting letters to mark World Falun Dafa Day.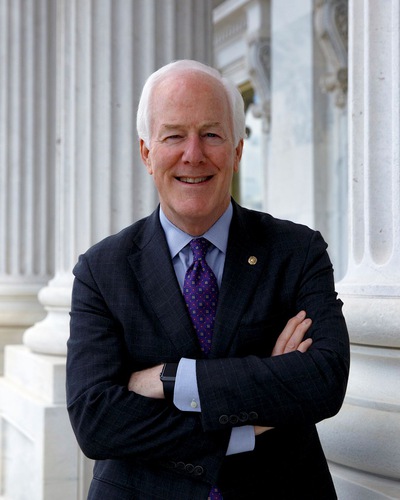 Senator John Cornyn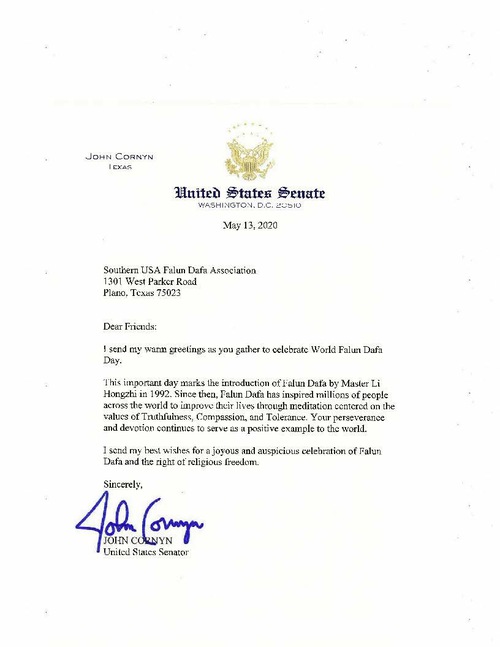 Letter from Senator John Cornyn
"This important day marks the introduction of Falun Dafa by Master Li Hongzhi in 1992," Senator John Cornyn stated in his letter. 
"Since then, Falun Dafa has inspired millions of people across the world to improve their lives through meditation centered on the values of Truthfulness, Compassion, and Tolerance. Your perseverance and devotion continues to serve as a positive example to the world."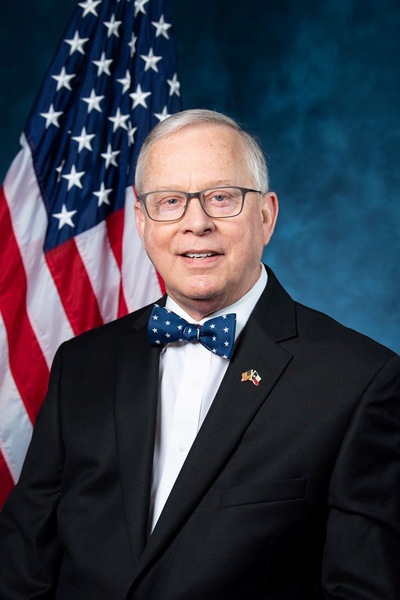 Congressman Ron Wright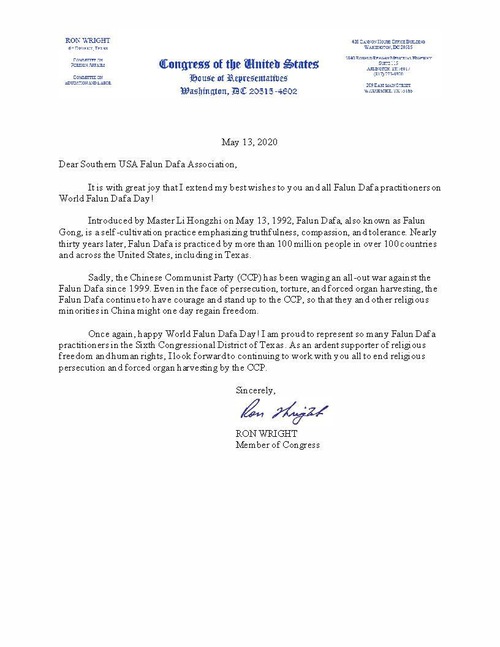 Letter from Congressman Ron Wright 
"Sadly, the Chinese Communist Party (CCP) has been waging an all-out war against the Falun Dafa since 1999," the letter from Congressman Ron Wright reads. 
"Even in the face of persecution, torture, and forced organ harvesting, the Falun Dafa (practitioners) continue to have courage and stand up to the CCP, so that they and other religious minorities in China might one day regain freedom."
"Once again, happy World Falun Dafa Day! I am proud to represent so many Falun Dafa practitioners in the Sixth Congressional District of Texas. As an ardent supporter of religious freedom and human rights, I look forward to continuing to work with you all to end religious persecution and forced organ harvesting by the CCP."