India: Celebrating World Falun Dafa Day with Online Experience-Sharing Conference
May 15, 2020 | By Falun Dafa practitioners in India
(Minghui.org) Making good use of the lockdown period, Falun Dafa practitioners in India held an online experience-sharing conference on May 10 in celebration of World Falun Dafa Day.
The main purpose of the conference was to encourage practitioners who have not gotten involved in truth-clarification work to join the effort, and to encourage those who are stuck at the level of personal cultivation to look within, find areas for improvement, and do better in saving sentient beings.
In the first of two conference sessions, coordinators discussed different projects to raise awareness of Dafa and the persecution in China, including:
1) Providing articles for publication on online portals and small magazines2) Using a YouTube channel to host Falun Dafa-related content3) Teaching the Dafa exercises online to different age groups4) NTD India activities and truth-clarification to mainstream media5) Sending emails and contacting VIPs6) Getting the message out on Facebook and Quora
More than 100 people attended the conference, including an Indian practitioner from New Zealand and another practitioner from the U.S. Sixteen practitioners shared their experiences.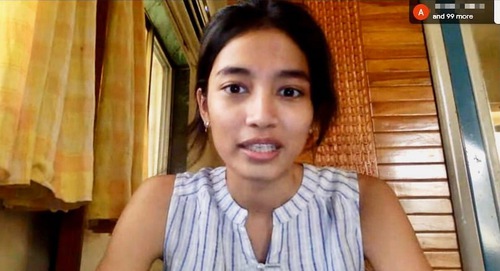 Practitioners speak at the first online experience sharing conference in India.
Some practitioners shared how Master's recent article "Stay Rational" made them realize that there is an urgent call to do better in their cultivation and clarify the truth to save more sentient beings. The underlying thought in most experience-sharing papers was that the lockdown period gives practitioners a last opportunity to do so.
This was the first online experience-sharing conference in India. Attendees said they enjoyed the novelty and appreciated the quality of the speakers' papers.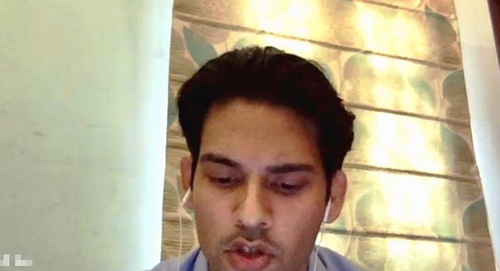 Practitioners read their experience-sharing papers during the online conference.