While a Chinese City Reports "Zero" Coronavirus Patients, Its Hospitals Are Busy Treating New and Relapsed Cases
April 15, 2020 | By a Minghui correspondent in Shandong Province, China
(Minghui.org) On March 16, 2020, the Shandong Chest Hospital in Dezhou City, Shandong Province reportedly discharged its "last two" coronavirus patients, and the local authorities soon declared "zero" confirmed and suspected cases for the entire city.
One day later, another seventeen "recovered" coronavirus patients, who had been transferred from the Shandong Chest Hospital to Dezhou Second People's Hospital for further observation, were moved to Dezhou City People's Hospital, according to a local website, Qilu Net.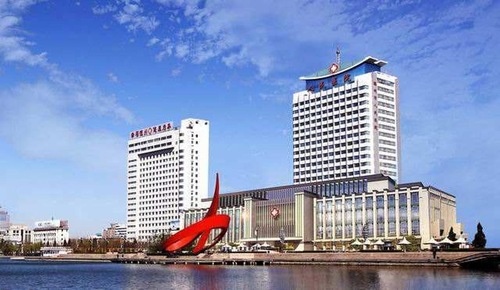 Dezhou City People's Hospital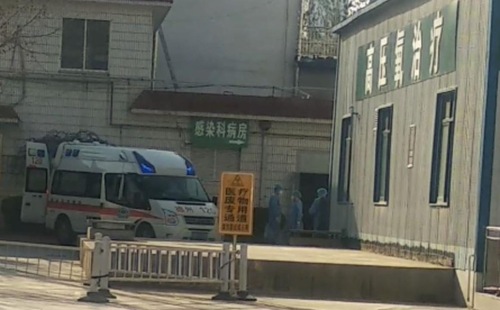 Medical personnel outside of Dezhou City People's Hospital, waiting to take in the patients
On March 20, the local government claimed that it has been 33 consecutive days since no more suspected, confirmed or relapsed cases were reported.
But according to medical staff working in Dezhou City People's Hospital, only three of the above-mentioned seventeen patients were discharged on March 20 and some of the remaining fourteen patients tested positive for the virus again.
On the same day, several patients with fever were reportedly taken away from Dezhou City People's Hospital in negative pressure ambulances, which are usually used for transportation of patients with infectious disease. It was said the patients are now at a hospital designated for coronavirus treatment.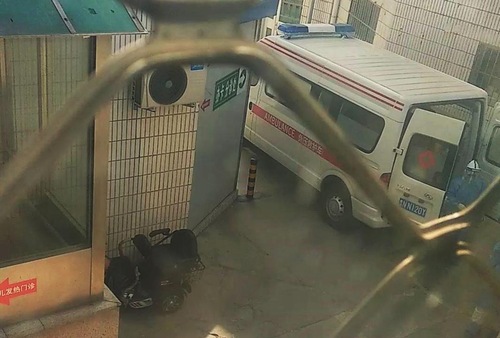 Patient with fever taken away from the hospital in negative pressure ambulance
Local residents also provided photos indicating that the authorities are still quarantining people in hotels.
In the photos below outside of the "Paibaiyun Hotel," a police car was on duty around the clock and there are people seen disinfecting the entrance of the hotel once in a while.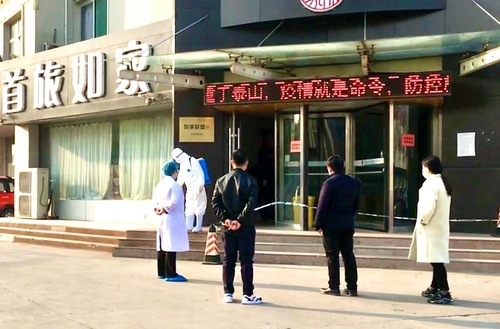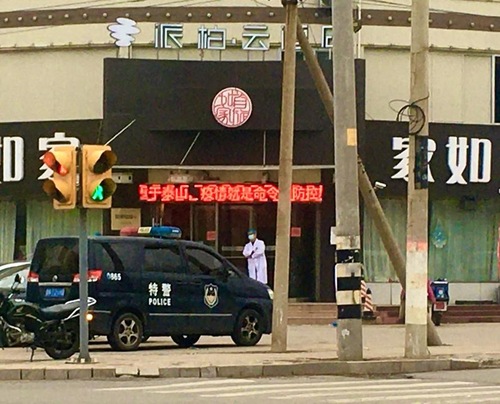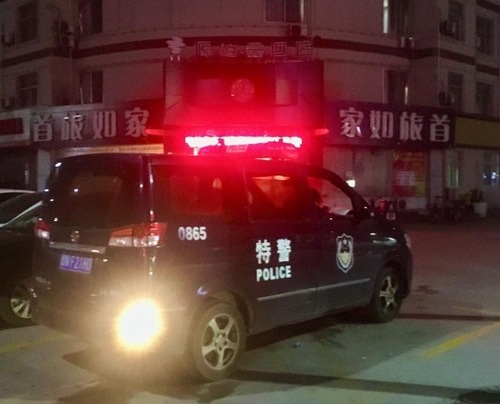 Police car outside of "Paibaiyun Hotel" and staff disinfecting the entrance
As the Chinese Communist Party (CCP) has been known to cover up coronavirus cases, many wonder how many positive cases there still are as the CCP claims victory over the epidemic.