New Zealand: Falun Dafa Practitioners at Christmas Market Raise Awareness of the Persecution in China
Dec. 26, 2020 | By a Falun Dafa practitioner in New Zealand
(Minghui.org) Falun Dafa practitioners were invited to attend and raise awareness of the persecution in China at an annual Christmas market in the beautiful city of Whanganui on December 10, 2020.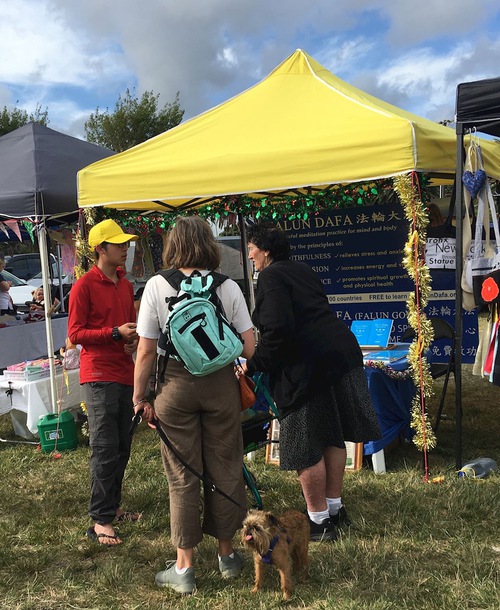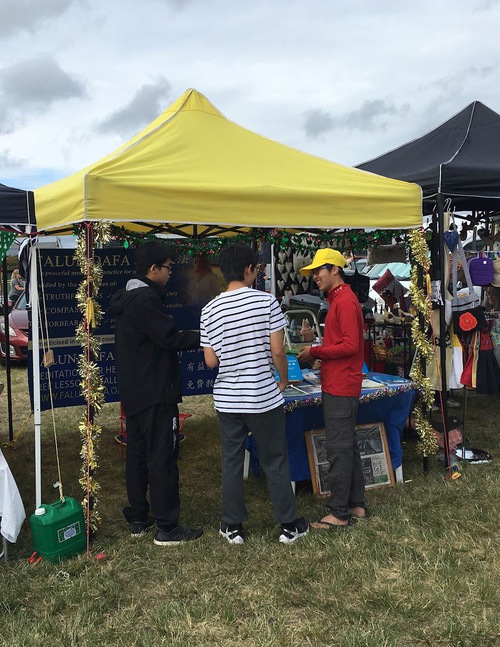 Falun Dafa practitioners were invited to attend an annual Christmas market in Whanganui
Falun Dafa practitioners had just participated in a Christmas parade in Whanganui and won an award for the best formation. Their parade entry left a deep impression on local residents and many approached the Falun Dafa booth after the parade to praise practitioners for such an exciting entry. Many locals commented especially on the waist drum performance.
One said he remembered the words "Falun Dafa" on the yellow banner from the day of the parade and was quite happy when he saw those words again at the Christmas market.
Another man, Zane, saw practitioners doing the exercises the previous Saturday morning and even took a picture of them and posted it on Facebook. Zane said he also liked to meditate, but he thought that Falun Dafa's meditation exercise was extraordinary because it left him with such a feeling of peace and tranquility. He felt very lucky to have witnessed a group of practitioners meditate in a small city like Whanganui. Zane asked for some Falun Dafa materials and also took down the contact information of a local Falun Dafa coordinator.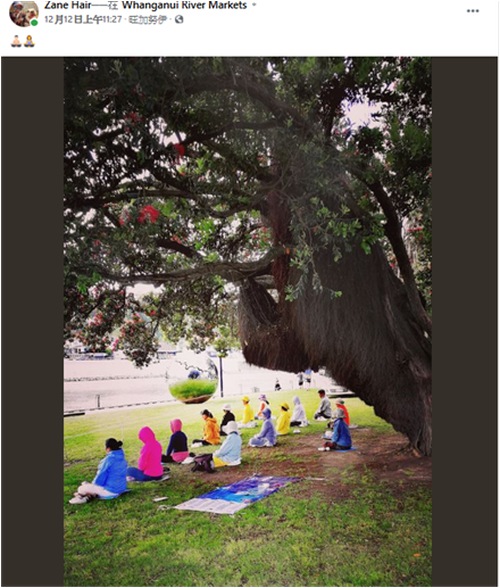 A local resident took a picture of practitioners doing the exercises and posted it on Facebook.
Many people were surprised to learn about the persecution of Falun Gong in China.
A tourist told practitioners, "This is a turning point for mankind. People need to face and understand the truth. They should not shy away from it because everybody plays a role in this. The evil Chinese Communist Party has infiltrated itself all over the world, and if we continue to disregard it, mankind will be in store for a great catastrophe."
Passersby took pictures of the Falun Dafa booth's information about the persecution with their cellphones. Many were interested in the "End the CCP" flyers that Falun Dafa practitioners were giving out. Some showed their approval by giving a thumbs up, while others said, "Well done." Many people signed the petition to end the CCP.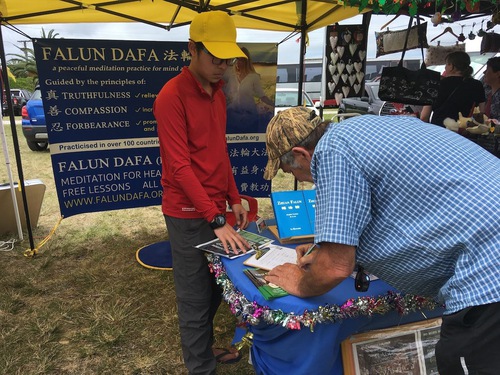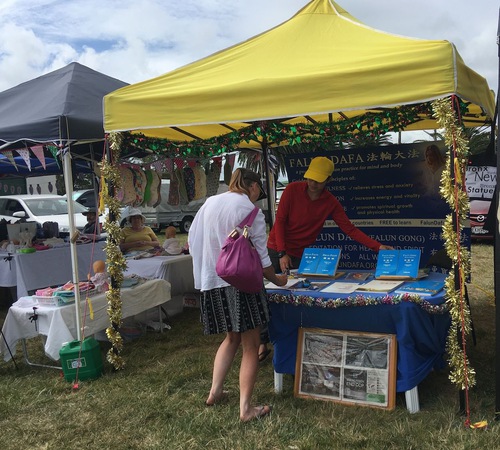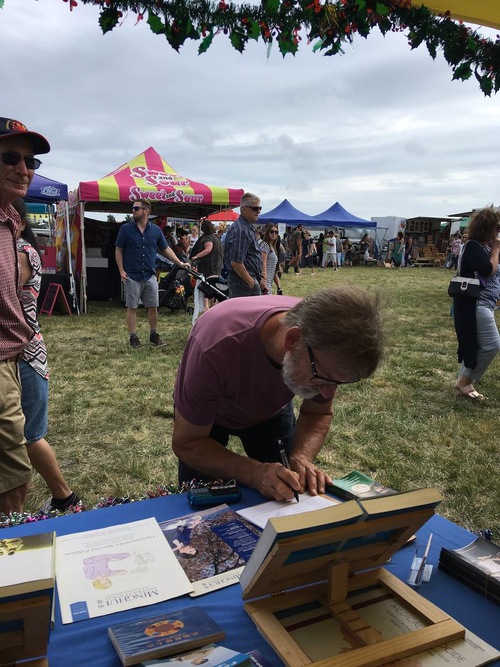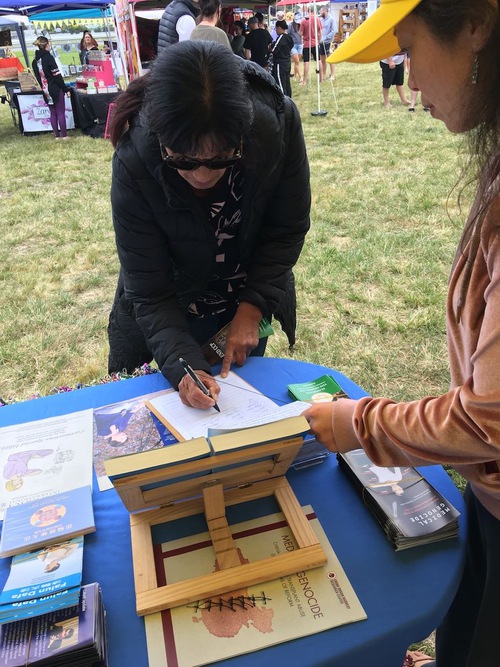 Local residents sign the petition to end the CCP.