Two Hunan Residents Missing for Over 10 and 20 Years, Respectively
Oct. 3, 2020 | By a Minghui correspondent in Hunan Province, China
(Minghui.org) Two Zhuzhou City, Hunan Province residents have been missing, one for over 10 years and another for 20, in the persecution of Falun Gong, a spiritual discipline that has been targeted by the Chinese Communist Party since 1999.
Mr. Hu Meng
Mr. Hu Meng, a power company employee, was arrested on April 11, 2008, by officers from the Hetang District Domestic Security Office. After he refused to answer any questions despite being severely tortured during interrogation, the police injected him with toxic drugs that damaged his nervous system.
After he was taken to a detention center, Mr. Hu was subjected to even more relentless persecution, including continued drug administration, forced feeding of human feces and urine, confinement to a "death bed" and in different excruciating positions, and hanging on the door. Guards assigned inmates to monitor him; the inmates also constantly beat him.
With no place to escape from the beating, he jumped onto a ten-foot fence one night. He still held tight to the fence after being beaten by the police for two hours.
Mr. Hu was later taken to a psychiatric hospital when he was on the verge of death. He was sentenced to three years with four years' probation in December 2008.
Upon returning home, he resumed practicing Falun Gong, and his condition quickly improved. He even opened a small store to sell electronics. Yet the police still harassed him frequently. About one year after he was released, Mr. Hu suddenly disappeared and remains missing today.
Ms. Xie Yunnian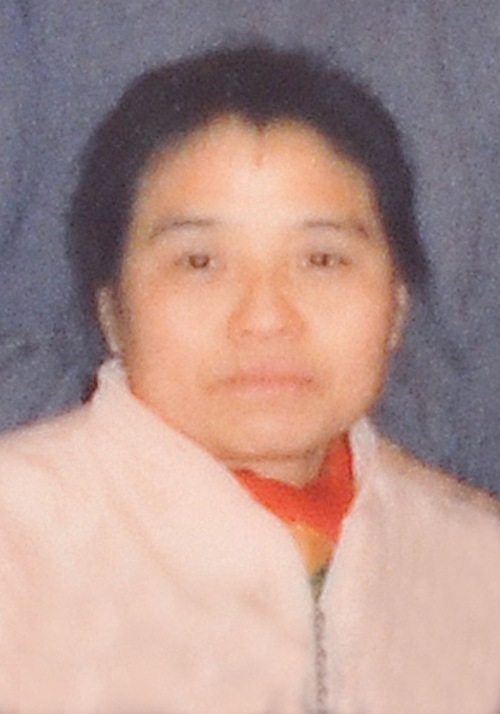 Ms. Xie Yunnian
Ms. Xie Yunnian, an attending physician, went to Beijing to appeal for the right to practice Falun Gong in 2000 and never returned home. Her husband spent years looking for her but to no avail. Due to her excellent work performance, her supervisor continued to pay her salary during the first few years of her disappearance.