Persecution of Elderly Falun Dafa Practitioners Stands in Stark Contrast to Experience of Seniors Outside of China
Oct. 28, 2020 | By Hong Da
(Minghui.org) The "Double Ninth" Festival, also known as Senior Citizens' Day, observed on the ninth day of the ninth month in the Chinese lunar calendar, is a traditional holiday for the society to pay their respect to the elderly and honor the lives of the seniors. It occurred on October 25 this year.
While seniors in a free society can enjoy a happy retirement life and the company of their families, those inside China, including those in their 90s, are facing constant danger for practicing their faith in Falun Dafa and upholding the values of "Truthfulness, Compassion, Forbearance."
Falun Dafa, also known as Falun Gong, is a mind-body practice based on the principles of "Truthfulness, Compassion, Forbearance" that has been persecuted by the Chinese Communist Party since July 1999.
Just in the first half of 2020, at least 623 Falun Dafa practitioners over the age of 65 were arrested or harassed for their faith, with another 24 being sentenced and 39 deceased as a result of the persecution.
Ms. Wang Fengying, a 78-year-old in Nanchang City, Jiangxi Province, was devastated to find that more than two-thirds of her monthly retirement benefits are now being withheld, when she returned home on June 12, 2020, from serving three years for practicing Falun Dafa.
Ms. Wang is currently receiving 800 yuan of her monthly payment and the rest—1,800 yuan per month—is withheld by the Nanchang Social Security Bureau to pay back the more than 70,000 yuan she received while incarcerated from June 2017 to June 2020.
Ms. Wang is a retiree from Nanchang Fruit & Grocery Company. Over the past 21 years, Ms. Wang has been repeatedly arrested, detained, and put through brainwashing for her faith. In 2016 alone, she was arrested four times. While in custody, she was force-fed, made to perform unpaid labor, deprived of sleep, made to stand for long hours, as well as being given unknown drugs.
Ms. Wang's arrest and sentence caused much grief to her husband, Mr. Tang Weiji. The otherwise healthy 86-year-old man experienced a loss of appetite and insomnia. His health rapidly deteriorated and he passed away in June 2019, a year before Ms. Wang's release.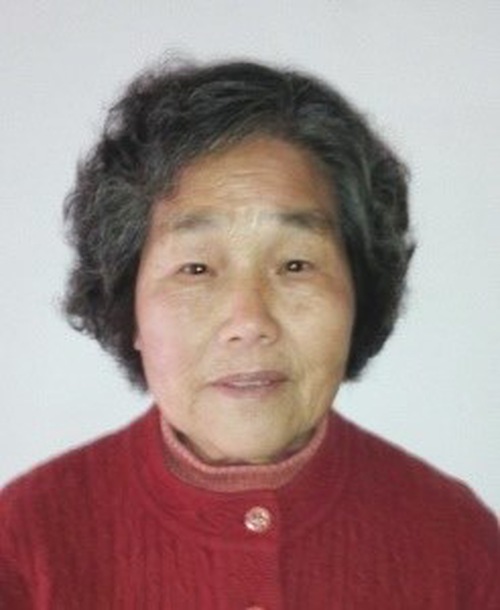 Ms. Wang Fengying
In contrast to the persecution in China, those outside of China can freely practice Falun Dafa and share their stories with others.
Although a doctor himself, Dr. Hu Naiwen used to suffer from some chronic diseases in his 40s. After he took up Falun Dafa in 1997, he soon found that his stomach problem disappeared. He became increasingly energetic and found his wisdom growing. He gained a deeper understanding of classical medical books that were written in an obscure ancient language.
Despite being 75 now, Dr. Hu is still very energetic and always has a smile on his face. He has made many medical education videos, written books, and given lectures over the years. "I'm not doing any of these for money or reputation," he said. "Everything I have done is for people to find their connection with Falun Dafa and learn that Falun Dafa is great."
Dr. Hu Naiwen
Angela, a 71-year-old Australian resident from Malaysia, used to have a number of health issues: she often had headaches and needed surgery to remove gallstones. After she learned Falun Dafa in January 1999, she also enjoyed a quick turnaround of her health.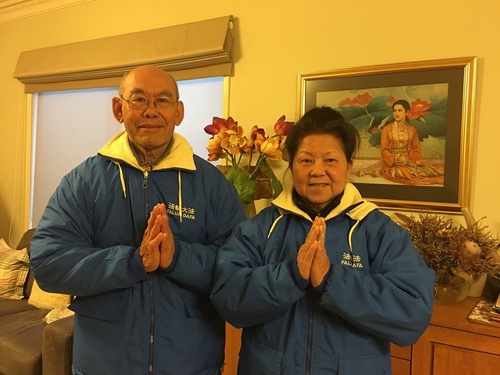 Angela and her husband
Angela returned to Malaysia last year to celebrate her 70th birthday with family and friends. Though her 74-year-old elder brother had been too weak to travel, Angela was energetic like a young person. Many of her relatives and friends witnessed this and were impressed by Falun Dafa.
Respect and care for the elderly is a traditional value in Chinese culture. But for Falun Dafa practitioners, the Senior Citizens' Day always evokes mixed feelings. It is hoped that when the next Senior Citizens' Day comes around, the persecution of Falun Dafa will have ended and those senior practitioners could enjoy a happy life as they should have.