Calgary, Canada: Car Tour Advising Withdrawal from the Chinese Communist Party Draws Support
Oct. 10, 2020 | By a Falun Dafa practitioner in Calgary
(Minghui.org) Falun Dafa practitioners in Calgary conducted their ninth car tour on September 27, 2020, to encourage Chinese to withdraw from the Chinese Communist Party (CCP) and its affiliated organizations.
With the Mid-Autumn Festival, practitioners also wished the founder of Falun Dafa, Mr. Li Hongzhi, a happy holiday and thanked him for introducing Falun Dafa to the world.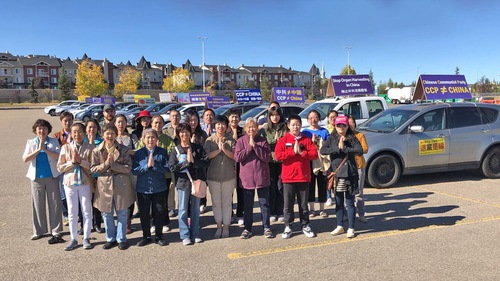 Practitioners in Calgary wish Master Li a happy Mid-Autumn Festival.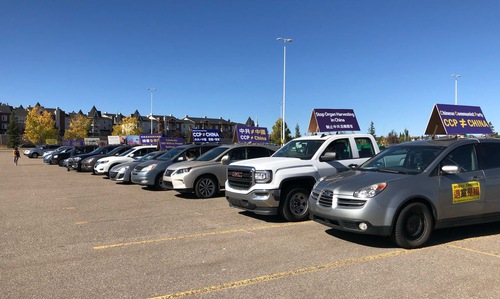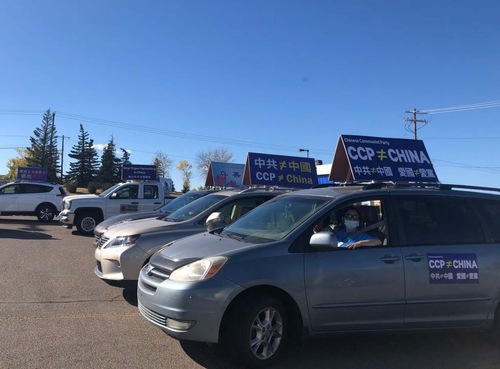 Participants prepare to set off for the tour.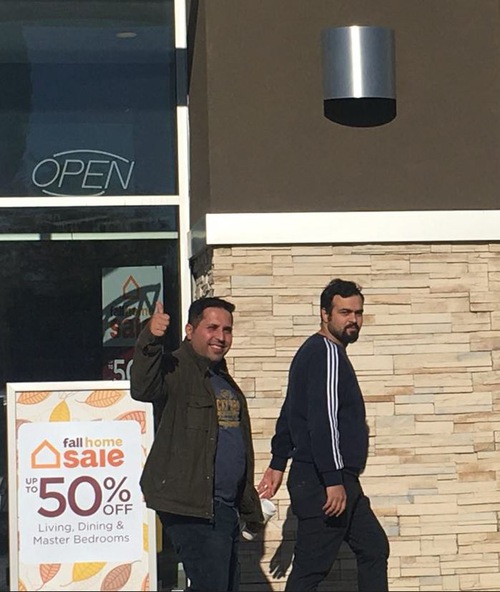 A passerby gives the car tour a thumbs up.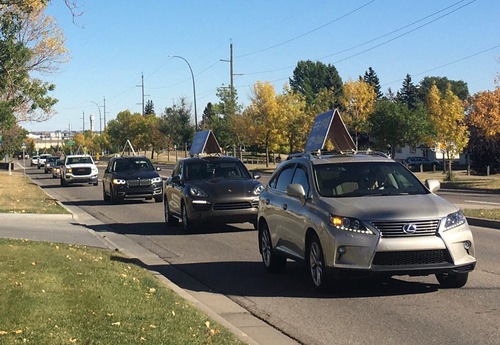 The car tour passes by Panorama, where many Chinese live.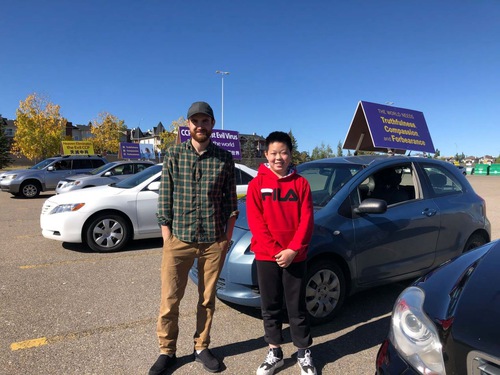 Practitioner Kieran and young practitioner Austen
The car tour passed through ten business areas. On top of the cars were signs with the words "The CCP is Not China," "Quit the CCP for a Safe Future," "Celebrating 360 Million People Quitting the CCP and its Affiliated Organizations" and so on.
The banners caught the attention of both pedestrians and motorists. Several Chinese took photos of the messages on the cars.
Two people asked for details and asked for an "Ending the CCP" flyer when the car tour reached the Beddington business area.
When the cars reached a large shopping center, a man read the signs and asked practitioner Zhang, "What can I do for you?" Zhang told him to visit the endccp.com website to sign the petition calling for an end to the CCP, citing the many atrocities the regime has committed since it came to power.