Harbin Woman Incarcerated for Her Faith, Family Calling for Her Release
January 01, 2020 | By a Minghui correspondent in Heilongjiang Province, China
(Minghui.org) A resident of Xiangfang District, Harbin City, has been detained for more than three months at Harbin No. 2 Detention Center for her faith in Falun Gong, a spiritual discipline being persecuted by the Chinese communist regime since July 1999.
She is now facing further prosecution after the Railway Transport Procuratorate approved her arrest in mid-November 2019. Her family is calling for her release.
Details of Arrest
Ms. Dong Wenxiu, 58, was arrested on September 11, 2019 by plainclothes officers from Harbin Railway Police Department. She was then taken to the residence she shared with her 90-year-old mother. The police ransacked the home without a search warrant and confiscated three laptops, cell phones, Falun Gong books, and her other personal items.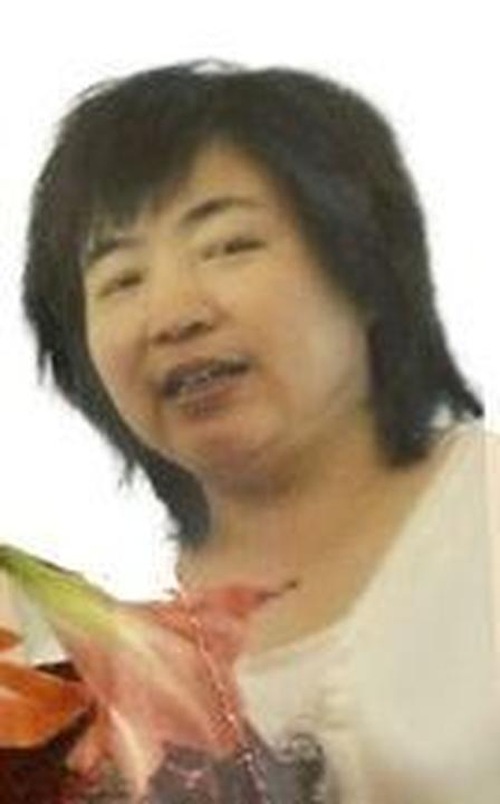 Ms. Dong Wenxiu
Her elderly mother was terrified by her arrest and the police raid.
Ms. Dong was later detained at the Harbin No. 2 Detention Center, where she was regularly interrogated. The police threatened her and tried to force her to write guarantee statements to renounce Falun Gong, which she refused.
It was reported that the arrest was pre-orchestrated; a dozen practitioners in the city were arrested that day.
A Woman Known for Her Kindness
Ms. Dong suffered from poor health since young. After getting married and having a child, her health deteriorated further. She had heart disease and severe hemorrhoids, and she often felt dizzy. In 1994, Ms. Dong was introduced to Falun Gong. Not long after, her health was restored.
Since then, Ms. Dong has striven to be a better person by following Falun Gong's principles of Truthfulness-Compassion-Forbearance.
As a sales associate at a shopping mall, she picked up a gold necklace worth more than 3,000 yuan in the store and gave it her manager. Despite earning less than 100 yuan a month, she refused to keep it and insisted on returning it to the owner.
Apart from being a good person at work, she also strove to be a filial daughter and daughter-in-law.
Ms. Dong is the eldest child of her parents. She always cooks for her family of more than 20 people during the Chinese New Year. She also takes good care of her elderly mother, who has become incontinent in her advanced age.
After Ms. Dong got married, she takes good care of her mother-in-law, who stays with them, and does all the housework. When her mother-in-law was in critical condition and the hospital only had an expensive bed, her husband's family hesitated whether to admit her mother-in-law. Ms. Dong felt otherwise, and her actions moved her husband's family.
Parties involved in persecution:
Sun Chengyi (孙成毅), prosecutor of Railway Transport Procuratorate: +86-45186431118, +86-13603651000Cui Linsheng (崔林生), president of Railway Transport Court: +86-45186431018, +86-13946170708Li Juan (李娟), judge of Railway Transport Intermediate Court: +86-13304514508
(Information on more participants is available in the original Chinese article.)
Related report:
Harbin City, Heilongjiang Province: 17 Falun Gong Practitioners Arrested in One Day