Awarding-winning High School Teacher Convicted for His Faith
August 19, 2019 | By a Minghui correspondent in Liaoning Province, China
(Minghui.org) An awarding-winning high school teacher was sentenced to 3.5 years in prison for not renouncing his faith in Falun Gong, a spiritual tradition that has been persecuted by the Chinese communist regime since 1999.
Mr. Wang Hongzhu, a resident of Anshan City, Liaoning Province, stood trial at the Lishan District Court on May 20, 2019. His two lawyers entered a not-guilty plea on his behalf. He also testified in his own defense and denied wrongdoings in upholding his faith.
His family was informed of his prison sentence with a 5,000 yuan fine on July 23, 2019.
Mr. Wang appealed the verdict on August 1 and demanded that the police return all confiscated items to him, including his computer, cellphones, and nearly 35,000 yuan in cash.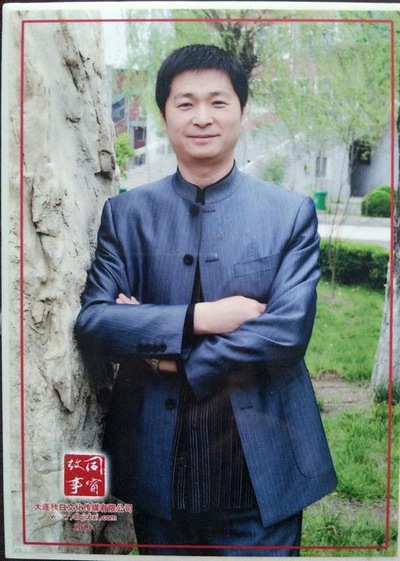 Mr. Wang Hongzhu
Mr. Wang, 43, was arrested on August 22, 2018 at school during a sweep of Falun Gong practitioners across Liaoning Province.
His wife and teenage child were also harassed at home on the same day.
Pressured to Renounce His Faith
Mr. Wang had suffered from severe neurosis in his youth. He had frequent headaches and trouble falling asleep at night. He visited many doctors and tried different medications, but nothing worked. He had to take one year off from school to seek treatment.
Only a few days after he took up Falun Gong, however, his headaches disappeared. He returned to school and was accepted by Shenyang Normal University to study physics in 1996.
Because he didn't give up Falun Gong in the face of the persecution, he was arrested and sent to Longshan Forced Labor Camp in 1999, where he was subjected to intensive brainwashing.
His parents traveled all the way from the countryside and rented a small apartment outside of the labor camp. They went there every day to beg him to abandon his faith. With pressure from his parents, the possibility of being expelled from college, and the torture and mistreatment he suffered in the labor camp, Mr. Wang signed the statement promising to give up Falun Gong, against his will.
He resumed his college study in 2000 and graduated that year. He was then hired by a local public high school as a physics teacher.
He resumed practicing Falun Gong shortly afterwards, and was arrested again on October 18, 2001. He was given two years of forced labor and fired by the school.
After being released, he worked for several private schools and also received many awards for his outstanding work performance.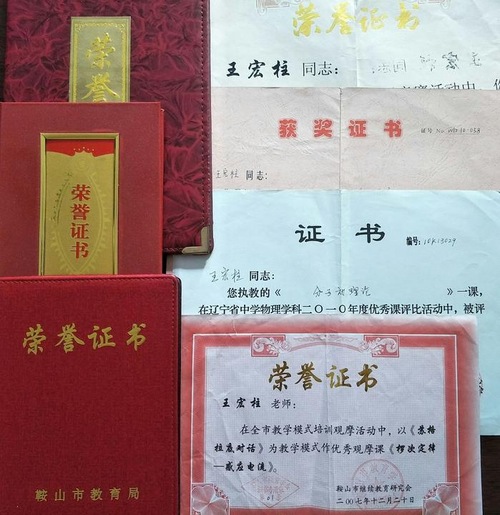 The awards Mr. Wang has received
Related reports:
High School Teacher Tried for His Faith in Falun Gong
High School Teacher Among Recent Mass Arrest Victims in Liaoning Province
31 Falun Gong Practitioners and Their Family Members in Liaoning Province Arrested in Two Days