Why Do Officials Make Practitioners Anonymous After Torturing Them to Death?
June 08, 2019 | By Zhong Sheng
(Minghui.org) In the persecution of Falun Gong in China that has lasted twenty years, officials often torture practitioners to force them to renounce their belief in Truthfulness-Compassion-Forbearance. After the practitioners died, officials sometimes labeled their bodies as "anonymous" to escape responsibility.
Taken for Cremation While Still Alive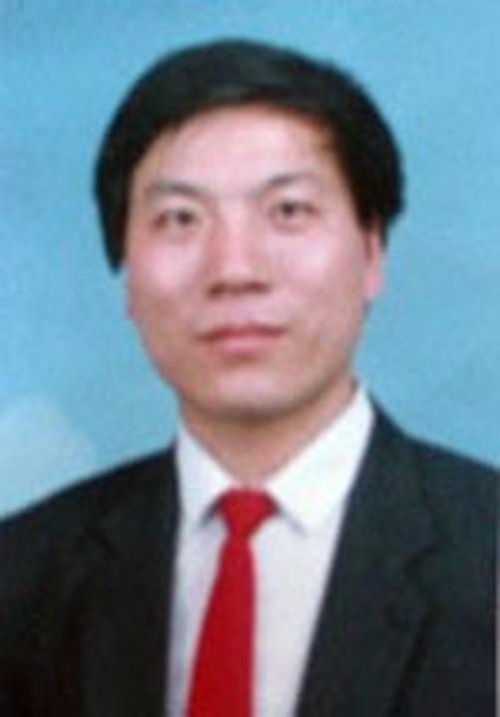 Mr. Yuan Shengjun, commodities bureau chief of Jiyuan City, Henan Province
Mr. Yuan Shengjun, former chief of the Commodities Bureau of Jiyuan City, Henan Province, wrote a letter to then-Communist Party leader Jiang Zemin in November 2000, debunking the Party's defamatory propaganda against Falun Gong. For that, he was sentenced to three years of imprisonment. He was later sentenced to another six years on October 7, 2005. After going on a hunger strike for several days, Mr. Yuan escaped from the hospital on October 25, 2005, and stayed with a family in Nantao Village.
Police surrounded the residence and arrested Mr. Yuan. While he was still alive, officers forced village officials to sign a document indicating Mr. Yuan's death and then took him to a crematory. En route, officers continued to torture him until he died.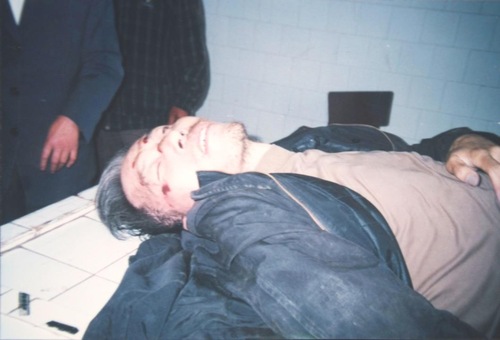 Bruises seen by family members on the body of Mr. Yuan
An order from Jiyuan City demanded that Mr. Yuan's body be cremated within 24 hours. One person who saw his body in a freezer at the crematory said Mr. Yuan's eyes and mouth were wide open and that there were bruises all over his body, including his face. His back and one leg were purple.
English Instructor's Family Receives Ashes One Year after His Death
Mr. Shen Lizhi was an English training instructor in Shenyang City, Liaoning Province. He and his wife, Ms. Luo Fang, were arrested at a bus station on February 1, 2002. Police held them in the Chengdu Detention Center and tortured Mr. Shen, leading to his death on March 3, 2002.
After Ms. Luo's release on May 28, 2002, Ms. Luo searched for her husband, but officers refused to provide any information. Ms. Luo was arrested again on December 5, 2002, tortured, and sentenced to 12 years of imprisonment.
Mr. Shen's father continued to look for him. After his persistent efforts, officials notified him on March 3, 2003, that Mr. Shen had died a year earlier. The family only received ashes of someone called "Anonymous." As a result, the family could not demand an autopsy to find the true cause of his death.
Mr. Shen died in Qingyang District Hospital, a place where many other practitioners had been tortured, and it is suspected that his organs were harvested. Another practitioner, 34-year-old train attendant Ms. Dan Shillong, also was tortured to death.
According to practitioner Ms. Zhu Junxiu, blood samples were routinely collected from practitioners held in that prison.
Killing Recorded as Suicide
Mr. Xiong Zhengming was a computer instructor at the Wanyuan Technical School in Sichuan Province. After he was detained for nine months for practicing Falun Gong, several Wanyuan police officers forced him into a police van on December 4, 2007, claiming that they would take him to the Mianyang Forced Labor Camp.
The next evening, Ye Xudong from Wanyuan police called Mr. Xiong's family and claimed that he had committed suicide. Ye told the family members to go to the funeral home.
Mr. Xiong's family arrived at about 5 a.m. on December 6. His face appeared uninjured, but there was a hole in the back of his head. When family members asked how Mr. Xiong could have committed suicide while handcuffed and escorted by police officers on both sides in the vehicle, an officer said the death was caused by a traffic accident. However, the police van and all the officers were intact, and there was no record of such an accident.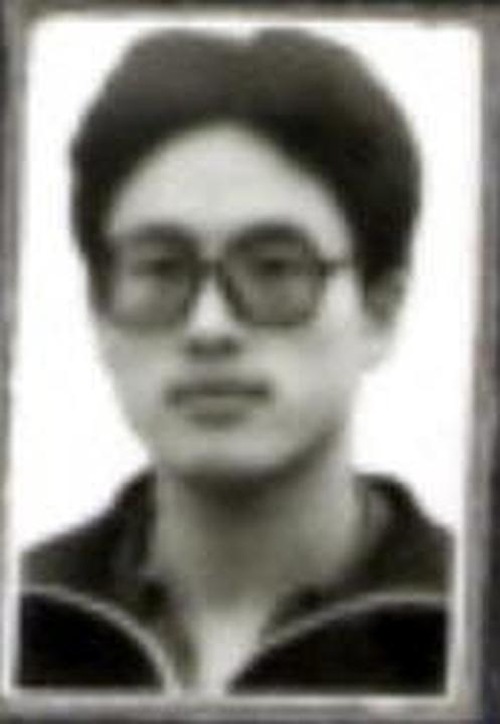 The cause of Mr. Xiong Zhengming's death remains unknown to his family.
The officer said Mr. Xiong received emergency treatment at a clinic in Deyang City. His medical record showed the patient name as "Anonymous." His family suspected that Mr. Xiong had been killed even though his death was recorded as a suicide.
Body of 37-Year-Old Found in River
Ms. Su Baolan was a Falun Gong practitioner in Shidui Town of Anqiu City, Shandong Province. Officers from the Anqiu 610 Office and Shidui police took her to a brainwashing center operated by the Anqiu 610 Office in October 2001.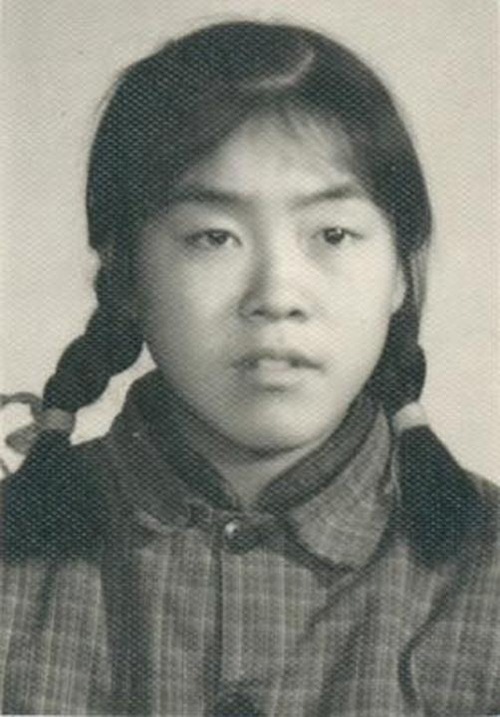 Ms. Su Baolan died in police custody at the age of 37.
After more than 10 days, her body was found in a river near Sanhe Village and buried by villagers as an anonymous person. Her family later learned of the discovery and was unable to find the cause of her death.
At the time, Ms. Su's father and two sisters were imprisoned for practicing Falun Gong, while her mother was forced to go into hiding.
Related articles in Chinese: