Man Dies in Prison, Family Pressured into Giving Consent to Have Body Cremated and Suspects Organ Harvesting
December 04, 2019 | By a Minghui correspondent in Heilongjiang Province, China
(Minghui.org) A man in Harbin City, Heilongjiang Province died under suspicious circumstances while serving a 10-year term for his faith in Falun Gong, a spiritual discipline that has been persecuted by the Chinese communist regime since 1999.
The authorities in Hulan Prison didn't allow Mr. Wang Dechen's family to get close to his body and pressured them into giving consent to have his body cremated two days after his death.
His family suspected that he may be a victim of organ harvesting by the communist regime.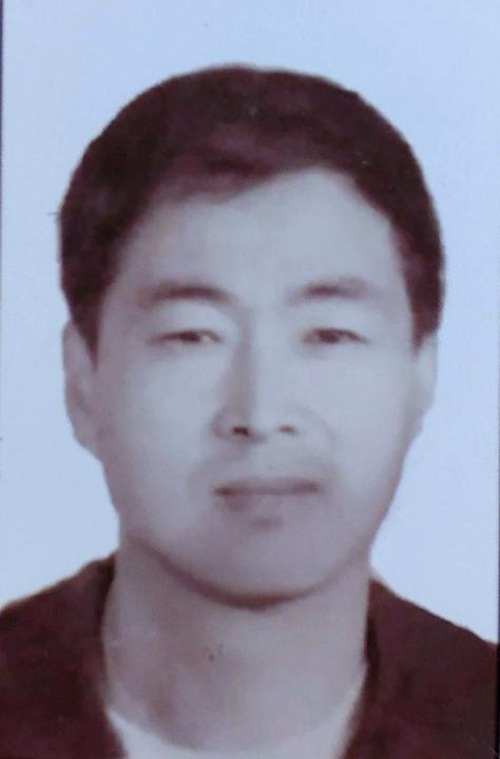 Mr. Wang Dechen
Sentenced to Ten Years
Mr. Wang was arrested on May 6, 2016, while running an errand. His wife, who has a severe hunchback, was terrified when the police raided their home and suffered a mental breakdown.
Mr. Wang appeared in Acheng Court on November 4, 2016. His family wanted him to plead guilty in exchange for a lighter sentence, but he refused to do so because he did nothing wrong by practicing Falun Gong.
The judge sentenced Mr. Wang to ten years with a 20,000 yuan fine on December 28, 2016.
Deceased One Month after Being Hospitalized
In late October 2019, about three and a half years into Mr. Wang's imprisonment, his family suddenly received a call from the prison to say that he had been sent to the hospital.
When they arrived at the hospital to visit him, several guards watched them closely and didn't allow them to touch Mr. Wang or even get close to him.
His family noticed that he had some issue with his back. He said he was having back pain and couldn't move his lower body.
Mr. Wang's family immediately applied for medical parole for him. The prison quickly approved it, but it kept postponing his release with different excuses.
The prison hospital later told Mr. Wang's family that he had lung cancer, after demanding that they pay a 5,000 yuan deposit and 7,400 yuan medical exam fee.
Mr. Wang's son questioned why they didn't provide medical treatment to him. The doctor said that they didn't have any drug for lung cancer, only painkillers and antibiotics.
On November 17, 2019, one month after Mr. Wang was sent to the hospital, the prison informed his family that he had passed away earlier that day.
Family Pressured into Giving Consent to Have Body Cremated
As soon as Mr. Wang's family arrived at the hospital, the prison guards began to push his body to the hospital morgue.
His family begged them to change his clothing, and the guards relented. But they ordered the doctor to do it and didn't allow his family to get near his body.
The guards kept pressing his family to give consent to cremate his body. Meanwhile, two officers guarded his body all the time and didn't allow anyone to get close.
There was a local tradition for the family of the deceased to put the ash of burned Joss paper on one's chest before cremation. When Mr. Wang's son did that, the two guards appeared to be extremely nervous.
The death certificate issued by the hospital said he passed away from "natural causes." Mr. Wang's son refused to sign the document. Mr. Wang's sister signed it.
No one was allowed to view Mr. Wang's body on November 18.
Mr. Wang's body was set to be cremated on November 19. His son initially refused to sign the consent form, but his other relatives, who had been under pressure from authorities, persuaded him to give his signature.
During the cremation, the authorities forbade Mr. Wang's family from having any memorial services or taking a last look at his body.
Questions Regarding Mr. Wang's Death
Because Mr. Wang's family was so pressured by the authorities to have his body cremated immediately, they realized they had questions about his death.
1. What exactly was the cause of death? Why didn't the authorities allow an autopsy? If he died from lung cancer, why did the hospital never provide a CT scan image of his lungs? During his one-month hospitalization, how did the hospital treat him and what drugs did they give him?
2. Why didn't the authorities allow his family to get close to him? Was it because he had become paralyzed after being tortured at the prison and the authorities didn't want his family to see his injuries?
3. If Mr. Wang had died from lung cancer, why did he have back pain and couldn't move his lower body? Could it be that they harvested one of his kidneys?
Repeated Persecution
Mr. Wang was a staff member of the Animal Husbandry Station in Harbin. He also ran a small shop with his wife, selling veterinary food and medicine. He enjoyed a well-to-do life, and the only thing that bothered him was his recurring headaches. Sometimes he had to hit his head to alleviate the pain. He sought many treatments, but none were effective.
Shortly after he took up Falun Gong in 1998, his headaches disappeared.
Because he wouldn't give up Falun Gong despite the persecution, he was arrested and imprisoned for his faith a year later.
The police and local government employees often harassed him at home and attempted to pressure him to renounce his faith. He was under tremendous pressure and couldn't live a normal life.
Mr. Wang was arrested on February 17, 2001, and sent to a brainwashing center.
He was arrested again on the evening of August 15, 2004, while distributing information about Falun Gong together with 23 other practitioners. He was interrogated and beaten by the police. After months of detention, he was held in Changlinzi Forced Labor Camp for two years without due process.