Crimes Committed by the Xi'an 610 Office Director and His Accomplices
October 20, 2019 | By a Minghui correspondent in Shaanxi Province
(Minghui.org) Over the past 20 years of the brutal suppression of Falun Gong in China, the 610 Office has played a critical role in directing the persecution of this traditional cultivation practice. The 610 Office ordered authorities from the Chinese Communist Party (CCP) Central Committee to the lowest levels, down to the neighborhood committee, to persecute Dafa practitioners. On the list of human rights perpetrators against Falun Gong submitted to various Western governments in September 2019, many of them are 610 Office agents.
Below is a report recently received by the Minghui website about Jia Yangxun, director of the 610 Office in Xi'an City, Shaanxi Province. Jia, in his 50s, is also Deputy Party Secretary of the Xi'an Political and Legal Affairs Committee (PLAC). Using supervising officers from the judicial system (police, procuratorate, justice), Jia has arrested practitioners, ransacked their homes, as well as imprisoned them in prisons and brainwashing centers. In addition, he has actively slandered Falun Gong with hate propaganda, and turned people against the peaceful meditation practice.
Numerous Defamatory Activities in 2017
Jia put up posters in Weiyang District that were inscribed with hate propaganda against Falun Gong on March 8, 2017. He also distributed handbags, aprons, booklets, and family cards – all inscribed with hate propaganda.
Several officials came to the Zhaizi Village street fair in Zhouzhi County to attack Falun Gong on March 16, 2017. They included staff from Xi'an's 610 Office, including Jia, Liu Yunshan (Deputy Director), Jin Yongjun, Wu Guoping (Deputy Inspector), as well as officials from Zhouzhi County, Zhu Jianping (PLAC Party Secretary) and Li Mao (610 Office Director). They organized people to perform comedy skits, and other programs to defame Falun Gong in front of about 1,000 local residents. Jia also mobilized elementary students to sign a banner that maligned Falun Gong.
Officials held activities in the Xijing Community on April 25, 2017 to denigrate Falun Gong. The city officials were Jia, Yu Huixia (PLAC Discipline Inspection Team leader), Li Jianbo (Deputy Director of the Police Department), as well as Yanta District officers Ma Xiang (Yanta PLAC Party Secretary), and others.
Over 500 people from 158 communities in Xi'an attended this event. Banners, digital screens, and more than 20 posters were put up at the community square. The Xi'an Police Department also performed skits to malign Falun Gong.
Several agencies hosted brainwashing events in the Jingwei Community of Changqing's Oilfield Company, a division of PetroChina on May 5, 2017. The participating agencies were the Xi'an 610 Office, the Xi'an Police Department, the Xi'an Police Arts Group, and Gaoling District 610 Office staff. Jia, Wu Guoping, and Wang Jian (Gaoling PLAC Party Secretary) attended the event.
Watched by over 2,000 residents in Jinghe Industrial Park, the Xi'an Art Group performed singing, dancing, skits, and other programs denigrating Falun Gong. Besides posters, Xi'an's 610 Office staff distributed 2,000 booklets and prizes that maligned Falun Gong.
Another defamatory event took place on September 13, 2017, at the Experimental Elementary School, affiliated with Shaanxi Normal University. It was hosted by the Xi'an 610 Office, the Xi'an Police Department, and the Xi'an Education Department. Officials present were city officials including Jia, Li Jianbo, An Guanghao (Deputy Inspector of the Xi'an Education Department), as well as Lianhu District officers including Wang Jun (Deputy Party Secretary), and Shangguan Yongjun (PLAC Party Secretary).
More than 500 people were in the audience when the Police Arts Group and Xi'an's Cygnet Art Troupe performed dances and skits denigrating Falun Gong. The students were also instructed to sign banners that attacked Falun Gong. Jia also urged activities against Falun Gong to be rolled out in elementary and secondary schools throughout Xi'an City.
During the 2017 China Yangling Agricultural Hi-Tech Fair, defamatory programs were performed 130 times. The programs continued to be rolled out, and totaled about 200.
Over 100,000 People Affected
In addition to the above events, the Xi'an 610 Office also held many activities that targeted government agencies, businesses, and the rural areas.
Banners and over 80 posters denigrating Falun Gong were put up in the Huashan Community on November 14, 2017. Officers from the Xi'an Police Department, the Xincheng District 610 Office, and the Xincheng Justice Bureau distributed materials maligning Falun Gong, and many programs that were defamatory in nature were presented.
Posters and banners were also put up, and denigrating materials were distributed to businesses and communities in Gaoling, Huyi, Yanliang, and other districts. Officials from Weiyang District distributed over 65,000 defamatory materials to about 6,000 businesses at five major building materials markets.
An officer from the Xi'an Police Arts Group said they had prepared 12 shows denigrating Falun Gong, with an audience of about 100,000 people.
Defamatory videos were also screened many times. In Baqiao District, such videos were shown over 120 times. In Lintong District, they were shown more than 200 times, to approximately 80 percent of the population.
Education Institutions
The Xi'an 610 Office held a forum to attack Falun Gong at Xi'an University of Arts and Science on May 10, 2018. More than 100 students and faculty members attended the event. In addition, officials organized similar activities at elementary schools, secondary schools, and colleges.
The Xi'an 610 Office, and Xi'an PLAC hosted an event at Northwest University of Politics and Law on October 25, 2018. Jia and Yang Zongke, president of the university, more than 500 students and faculty members were present at the event. During the activities, 610 Office agents distributed publications, along with social media articles (on WeChat and Weibo) against Falun Gong. Shows were also performed to denigrate Falun Gong.
A fitness event took place at Wanda Square on May 15, 2018, which was hosted by the Beilin District 610 Office, and the Beilin District Cultural and Sports Bureau. Jin Yongjun from the Xi'an 610 Office and Zhang Fengtao, head of the Beilin 610 Office, gave speeches that slandered Falun Gong. Defamatory materials such as booklets, fliers, and handbags were also distributed.
Arrest and Detention
Under the order of the Xi'an 610 Office, many Falun Gong practitioners have been arrested, detained, and imprisoned.
More than 50 practitioners were arrested near Beiguan in Lianhu District on March 22, 2017. This was the largest mass arrest in Xi'an, and the majority of practitioners were taken to the Baqiao Brainwashing Center.
Ms. Liu Liurong, a practitioner in her 60s, visited a friend on March 22, 2017. Her whereabouts is unknown.
Ms. Ma Yunhua was given a hearing in November 2018. Her sister and her nephew asked that she be released. Her sister is in her 80s and deaf. Her nephew has chronic illness. However, the Lianhu Court sentenced her on August 22 to 9 years' imprisonment, and fined her 20,000 yuan.
Practitioner Mr. Li Dang was arrested in March 2016, and is still detained in the Lianhu Detention Center. Almost every week, his elderly parents go to the court requesting judge Wu Xiangguo to release Mr. Li. But, each time officials refuse, claiming that they are waiting for a decision from "above." A hearing took place on December 1, 2016, and the only evidence presented by the prosecutor was a criminal complaint by a person surnamed Li, an underling of former communist regime head Jiang Zemin. He is known to be the leader in the persecution of Falun Gong.
Mr. Yang Xiaodong was arrested at home on October 13, 2017, and an arrest warrant was issued on November 23, 2017. The case was forwarded to the Lianhu Procuratorate on January 2, 2018, and he is still detained in the Xincheng Detention Center.
Ms. Ma Suifang and another practitioner clarified the truth about Falun Gong in Dizhai Town in Baqiao District. She was arrested on July 13, 2014 and taken to the Xuanpingyuan Brainwashing Center in Xi'an.
Mr. Chen Mingan and his wife Ms. Huo Meilian have been detained many times. The latest arrest occurred on January 24, 2014. Ms. Huo died within 36 hours of her arrest after being tortured. Mr. Chen filed a criminal complaint against Jiang in late May 2015 and was arrested near his home on July 21, 2015. Although no evidence against him could be presented during a trial in December 2015, he was sentenced to three years' imprisonment in November 2016.
Mr. Chen is currently detained at Weinan Prison where he continues to be tortured, despite being of poor health. Although his daughter, Chen Jie, was admitted by the graduate school of an overseas university, 610 Office officials canceled her passport to block her from leaving China.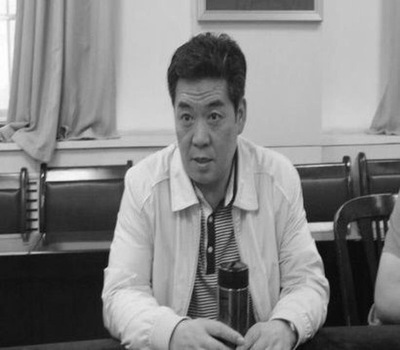 Jia Yangxun, Director of the Xi'an 610 Office in Shaanxi Province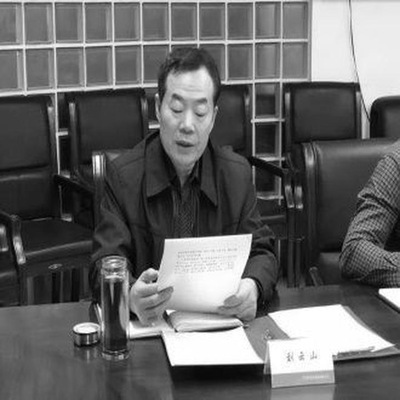 Liu Yunshan, Deputy Director of the Xi'an 610 Office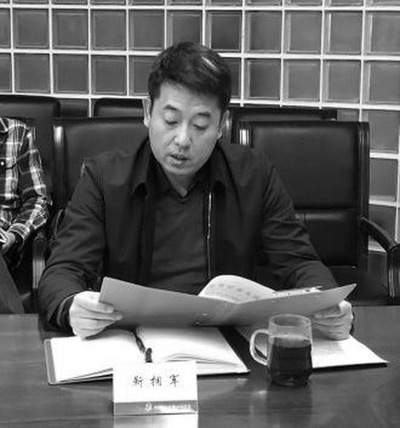 Jin Yongjun, Deputy Director of the Xi'an 610 Office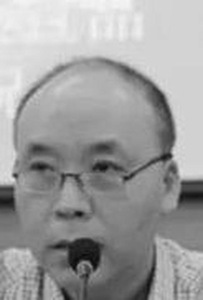 Wu Guoping, Deputy Inspector of the Xi'an 610 Office
Related Report:
60 Falun Gong Practitioners in China Sentenced to Prison in August 2019 for Refusing to Renounce Their Faith
Mr. Chen Mingan Suffers Ongoing Torture in Weinan Prison
Related Article in Chinese: