Germany: Falun Gong Added to Park Exercise Project in Lunen
September 16, 2018 | By a Falun Gong practitioner in Germany
(Minghui.org) The Lunen City website has posted an introduction to Falun Gong, and recommends that residents try the meditation practice from the East.
Located in the North Rhine-Westphalia region of western Germany, Lunen is surrounded by trees. The municipal sports department has established a project called "Exercise in the Park," in which volunteers lead people to exercise in the city's parks every day.
Since last summer, Falun Gong practitioners have taught the exercises in a park every Sunday free of charge. This qigong practice is now included in the "Exercise in the Park" project.
Falun Gong is a practice based on the principle of Truthfulness-Compassion-Forbearance and consists of four gentle standing exercises, and a sitting meditation.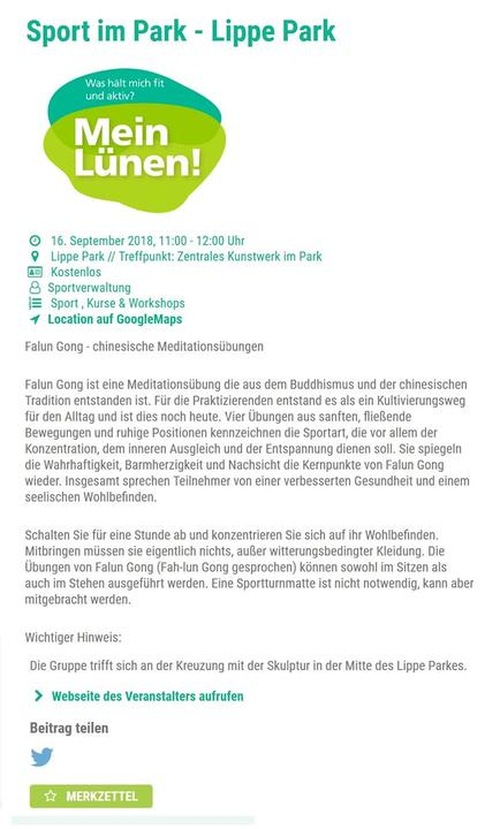 Introduction of Falun Gong on the Lunen City website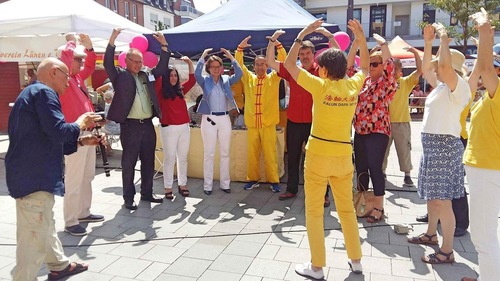 Six politicians, including members of the German federal parliament and the Minister of Land and Resources of North Rhine-Westphalia, learn the Falun Gong exercises.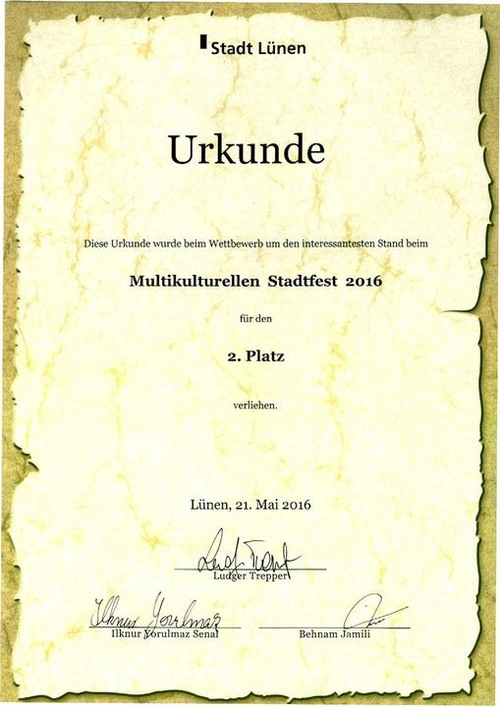 Falun Gong won a prize as the second best booth among 36 groups in a cultural festival in 2016.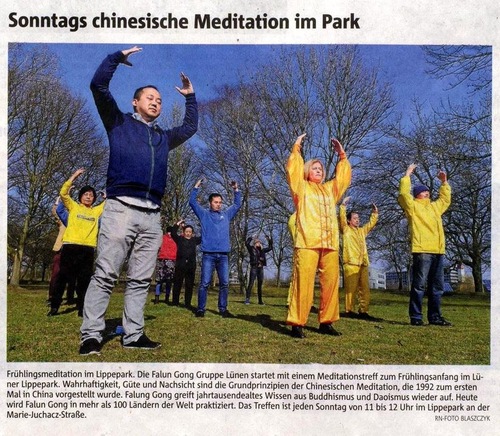 The Lunen Daily carried an article in April this year entitled "Chinese Qigong in a Park on Sundays"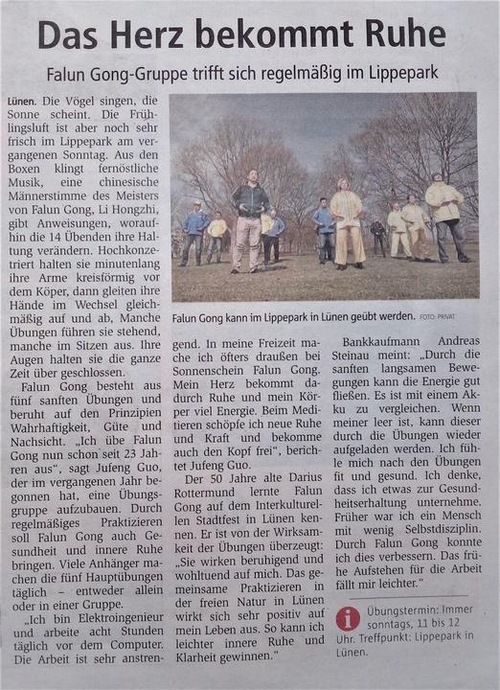 The City Messenger reported on Falun Gong in an article titled "Peaceful Heart"