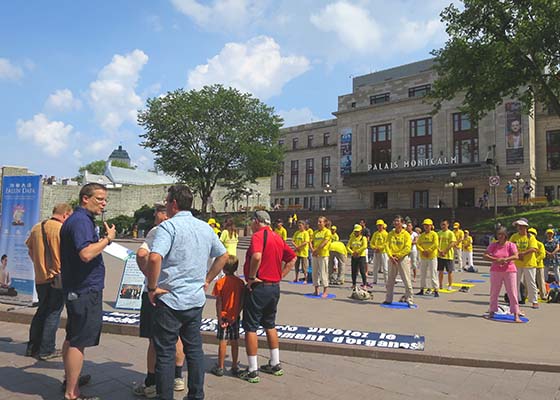 Quebec practitioners demonstrated the exercises in a downtown plaza and held a forced organ harvesting re-enactment, exposing the atrocity of the removal of organs from living Falun Gong practitioners by the communist regime. In Toronto, practitioners attended the First Filipino Cuisine Festival, where visitors had a chance to learn about Falun Gong and participate in a nine-day lecture series workshop.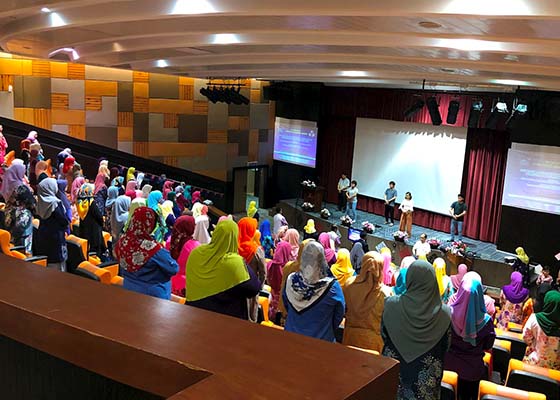 Malaysian Falun Dafa practitioners gave a presentation at a health forum in Johor Bahru, Maylaysia. Most of the participants were government officials, their family members, and medical professionals. A hospital marketing manager interested in setting up a Falun Dafa presentation at her workplace said, "I think this is very good, because it improves physical health and also calms the mind."
Falun Gong practitioners made a spectacular presentation at the 69th Seafair Torchlight Parade in Seattle on the evening of July 28, 2018. The grand parade with 120 participating groups attracted over 100,000 spectators to the streets and was watched by 700,000 people on TV. The practitioners won waves of applause and cheers with their gorgeous float and spirited performance.
Many members of parliament in the Czech Republic expressed concern over the practice of killing prisoners of conscience for their organs. Two supporters commented on Falun Gong's peaceful resistance to the persecution.
This popular arts festival attracted 400,000 people despite the hot temperatures. Many stopped to learn about Falun Dafa and the persecution of it in China. A nurse from Germany commented, "Freedom of belief is very important and you cannot put people in labor camps or prison because of it. We have to step forward and do something about it."
After learning Falun Dafa at a detention center a woman decides to practice it. She was later reported by her mother-in-law to police for practicing Dafa and was sentenced to a four-year prison term. Practicing Dafa has helped her to get rid of her resentment towards her mother-in-law.
~ Journeys of Cultivation ~
~ Improving Oneself ~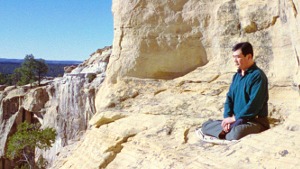 Master Li quietly watching the world from amidst the mountains after leaving New York following July 20th, 1999. (Published January 19, 2000)