In honor of World Falun Dafa Day, a practitioner tells how the people in his village changed their view of Falun Gong after seeing how practitioners take on the hard jobs in the village that must be done but that no one else wants to do. The villagers and its officials have come to respect practitioners and have even protected them when the police wanted to arrest them. Over 90% of the residents have quit the communist party organizations.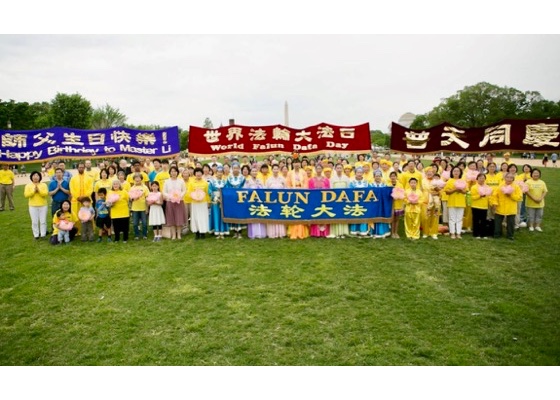 May 13 marks the 26th anniversary of Falun Dafa's introduction to the public in 1992. Practitioners in Washington D.C. recently celebrated World Dafa Day and the 67th birthday of the founder of Falun Dafa, Mr. Li Hongzhi. The activities included group exercises at the National Mall, along with dances, a chorus, waist drum and dragon dance performances, and other activities.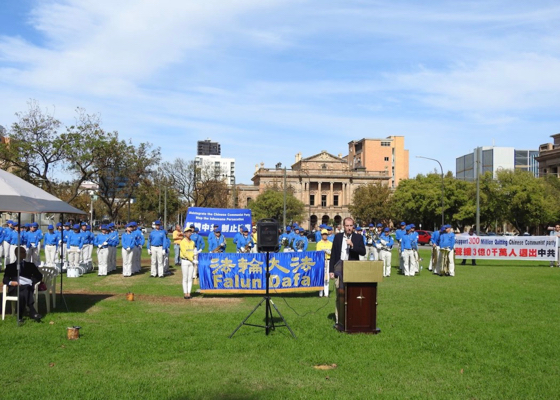 The milestone of 300 million people distancing themselves from the Chinese Communist Party was recently celebrated at a march and rally in Adelaide. Area elected officials spoke in support of the courageous people who have renounced their Party membership and called for an end to the persecution of Falun Gong in China and the restoration of human rights and freedom of belief.
The New York State Senate unanimously passed a resolution to commemorate the 19th Annual World Falun Dafa Day. This is the 8th year in a row the Senate has acknowledged this special occasion.
"My experiences over the past 11 years of cultivating Falun Dafa have been thought-provoking, character building, and highly productive on my path of becoming a responsible, productive member of society and, of course, of my family."
A practitioner shares his experience of how Dafa changed his atheistic belief of dishonesty and fighting and helped him realize the purpose of life. He now tells others the facts about the persecution and how he was deceived by the Chinese regime.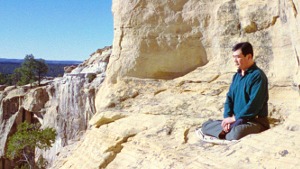 Master Li quietly watching the world from amidst the mountains after leaving New York following July 20th, 1999. (Published January 19, 2000)