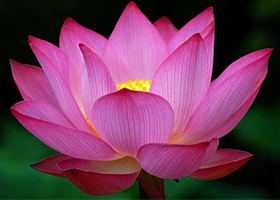 This report highlights two teachers in China who practice Falun Gong and who greatly improved their health and moral character. They were both highly respected teachers who won awards and would not accept kickbacks or gifts. They motivated their students' creativity and imagination and had their best interests at heart. However, just like other practitioners, these teachers were severely persecuted for their belief in Falun Gong.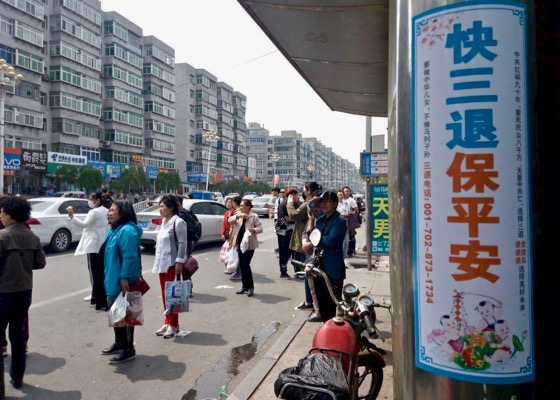 Despite the risk of arrest and incarceration, Falun Dafa practitioners in many cities in China hang banners and put up posters in honor of World Falun Dafa Day. They let people know that, unlike how it is treated in China, Falun Dafa has been embraced around the world. They continue to encourage people to quit the Communist Party organizations by reminding them of the harm the Party has done to the country.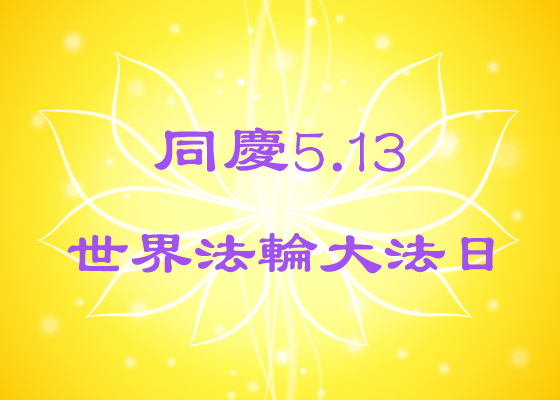 A saleswoman in China finds that Falun Dafa's teachings to be honest and put others first is much more effective than the underhanded business tactics commonly used in China. She writes,"Nowadays, people use all kinds of tricks to make money. This makes their lives so stressful...Master taught me to follow Truthfulness-Compassion-Forbearance. My life is happy and easy."
After a man's 34-year-old wife was killed by a drunk motorcyclist and his father passed away from grief, the man wanted to kill the motorcyclist and his family. He was consumed with thoughts of vengeance. After his concerned younger brother introduced him to Falun Dafa, his view of life changed completely.
A young girl in despair and on the verge of suicide is given the gift of sight and life after picking up the practice of Falun Gong.
Practitioners participated in World Falun Dafa Day events with greetings from members of parliament, speeches, a character formation, and other activities to celebrate the introduction of the practice to the public 26 years ago.
~ Deaths ~
~ Accounts of Persecution ~
~ Clarifying the Truth ~
~ Returning to Cultivation ~
~ Greetings ~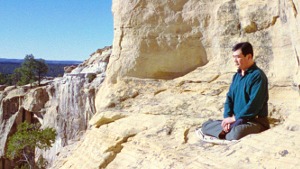 Master Li quietly watching the world from amidst the mountains after leaving New York following July 20th, 1999. (Published January 19, 2000)