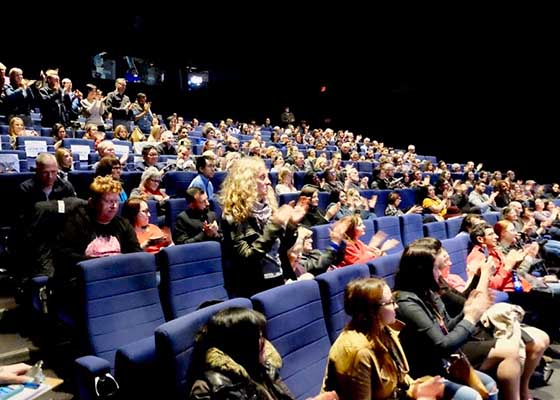 A documentary on a forced labor camp in China was screened at the 25th Hot Docs Canadian International Documentary Festival in Toronto. Using footage secretly filmed in China, the film documents the torture and slave labor Falun Gong practitioner Sun Yi and other prisoners of conscience were subjected to. Sun risked his life to secretly place more than 20 letters in items shipped to the United States, where one was eventually discovered in Oregon.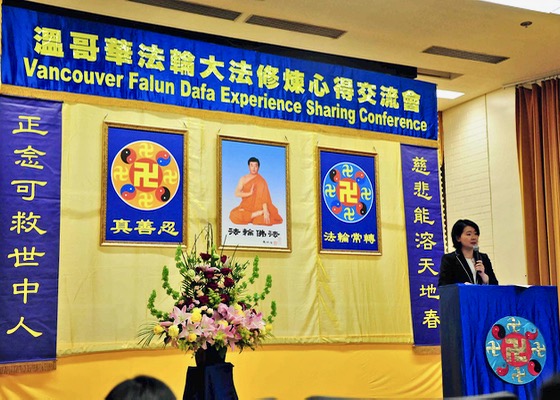 The 2018 Vancouver Falun Dafa Experience Sharing Conference was held on April 28 at Langara College in Vancouver, Canada. Practitioners discussed how they have followed the principles of the practice, Truthfulness-Compassion-Forbearance, to become better people, and informed people of the facts about the persecution in China.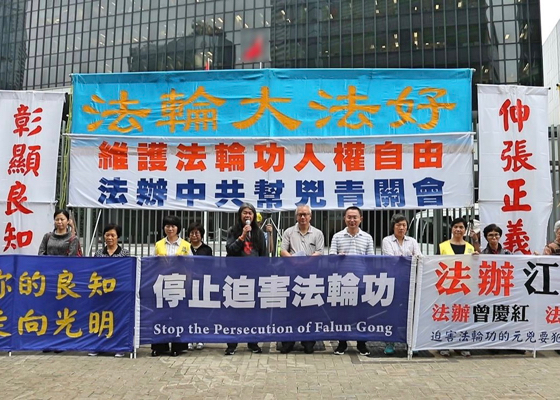 A rally in Hong Kong drew attention to the ongoing illegal harassment of Falun Gong by the Hong Kong Youth Care Association, an organization with close ties to the Chinese Communist Party. Current and former elected officials and public servants called on the Hong Kong government to protect freedom and the rule of law in the autonomous territory.
When buses filled with Chinese tourists stopped in front of St. Paul's Church, a practitioner talked to them about recognizing the CCP's duplicity and not believing its propaganda. One young man shouted his agreement: "Yes! Don't believe the lies!"
One woman said she felt a strong sense of compassion from the practitioners demonstrating the exercises and was reluctant to leave their booth.
Unable to use her fingers, a woman who was poisoned by the lies of the Chinese government finally decided to give Dafa a try. She recovered, and her grandchildren benefited, too.
~ Opinion & Perspective ~
~ Accounts of Persecution ~
~ Returning to Cultivation ~
~ Improving Oneself ~
~ Health Benefits ~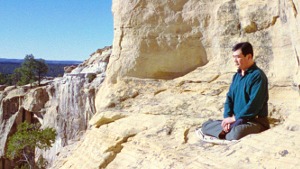 Master Li quietly watching the world from amidst the mountains after leaving New York following July 20th, 1999. (Published January 19, 2000)