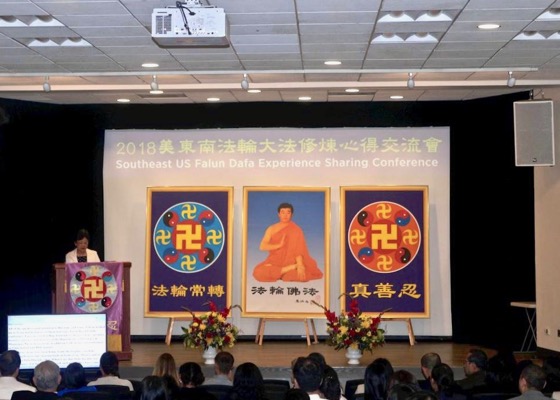 Practitioners from six states attended the conference, including Georgia, Florida, South Carolina, Tennessee, Mississippi, and Alabama. New practitioners shared their experiences of how practicing Falun Dafa helped them to improve their moral character and to look within when encountering conflicts. A mayor from suburban Atlanta also issued a World Falun Dafa Day proclamation.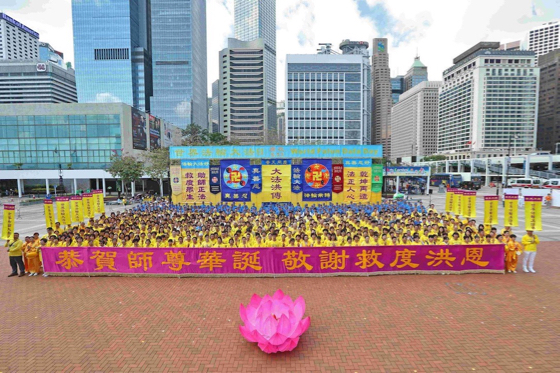 As world Falun Dafa Day is celebrated across the globe in May, Dafa practitioners in Hong Kong celebrated this joyous occasion with a rally and parade. Civic leaders and political figures took part and publicly acknowledged Falun Dafa's contributions to a stable society through its core teachings of Truthfulness, Compassion and Forbearance.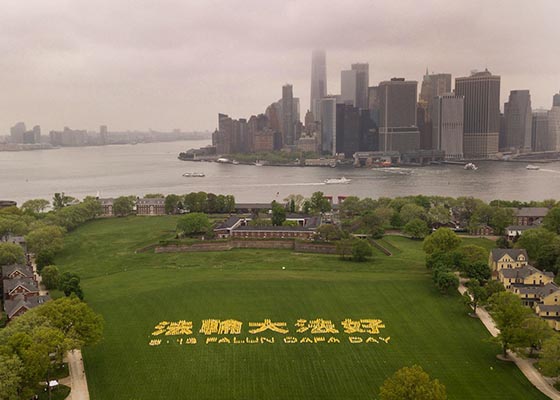 Nearly 1,000 practitioners in New York came to Governor's Island to form the Chinese characters "Falun Dafa is good" to celebrate the 19th World Falun Dafa Day on May 13th and to also celebrate the 67th birthday of Mr. Li Hongzhi, the founder of Falun Dafa. Practitioners shared their experiences of the benefits they have received from the practice.
A kindergarten teacher details how cultivation in Falun Dafa brought peace and joy to her personal life and to her workplace, and the impact that it had on those around her.
An intolerant teenager with an attitude problem found Falun Dafa and went from being a person who was worried about fame and profit to changing and becoming calm and kind, honest, full of energy and peace, and one who thinks of others.
People in her village hoped that a tough, angry and abusive older woman who even beat people would start practicing Falun Dafa. After they suggested it to her, she started to practice. The villagers thought she turned into a completely different person after becoming kind and thoughtful, and they no longer avoided her.
~ Experience Sharing Conferences ~
~ Dafa Day Celebrations ~
~ Journeys of Cultivation ~
~ Accounts of Persecution ~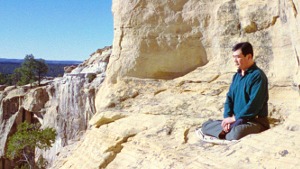 Master Li quietly watching the world from amidst the mountains after leaving New York following July 20th, 1999. (Published January 19, 2000)