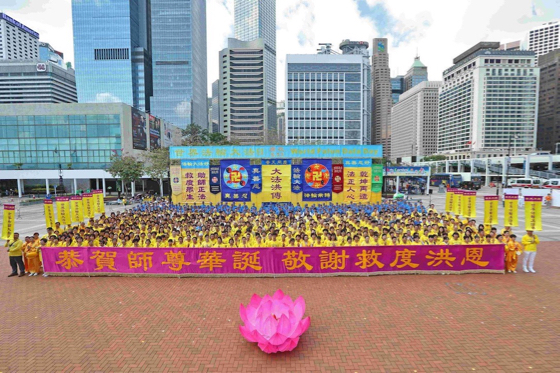 As world Falun Dafa Day is celebrated across the globe in May, Dafa practitioners in Hong Kong celebrated this joyous occasion with a rally and parade. Civic leaders and political figures took part and publicly acknowledged Falun Dafa's contributions to a stable society through its core teachings of Truthfulness, Compassion and Forbearance.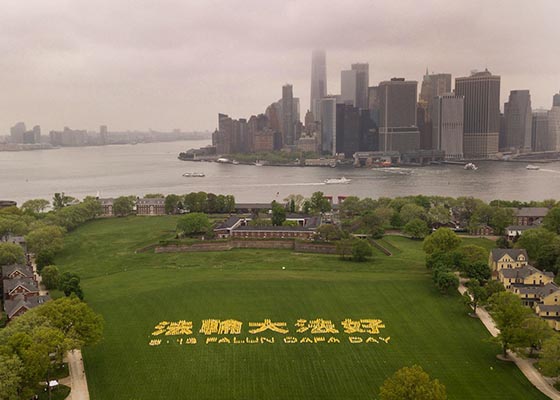 Nearly 1,000 practitioners in New York came to Governor's Island to form the Chinese characters "Falun Dafa is good" to celebrate the 19th World Falun Dafa Day on May 13th and to also celebrate the 67th birthday of Mr. Li Hongzhi, the founder of Falun Dafa. Practitioners shared their experiences of the benefits they have received from the practice.
Over 1,200 practitioners attended the event, where 18 speakers shared how they benefited from Falun Dafa. One practitioner told how difficult tasks became easier as she worked with her team: "We have a very limited staff. Probably because of this, all of us are now good at multitasking and are able to handle everything. If one of us does not do well, others will provide encouragement and help instead of finding fault. This allows all of us to do our best."
A perspective on the thousands of greetings received by the Minghui website in honor of World Falun Dafa Day and Master Li's birthday.
A major World Falun Dafa Day event was held in South Korea, with 1,000 practitioners attending a celebration in Seoul that included speeches and music, followed by a grand parade through the heart of the city.
"I did the five exercises daily and my health started to recover. By week two, I was able to do some household chores. By week four, I had recovered enough to return to work. To date, 22 years later, I have been illness-free."
~ Health Benefits ~
~ Dafa Day Recognition ~
~ Greetings ~
~ Dafa Day Celebrations ~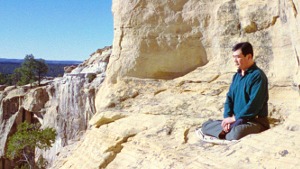 Master Li quietly watching the world from amidst the mountains after leaving New York following July 20th, 1999. (Published January 19, 2000)