Over 1,200 practitioners attended the event, where 18 speakers shared how they benefited from Falun Dafa. One practitioner told how difficult tasks became easier as she worked with her team: "We have a very limited staff. Probably because of this, all of us are now good at multitasking and are able to handle everything. If one of us does not do well, others will provide encouragement and help instead of finding fault. This allows all of us to do our best."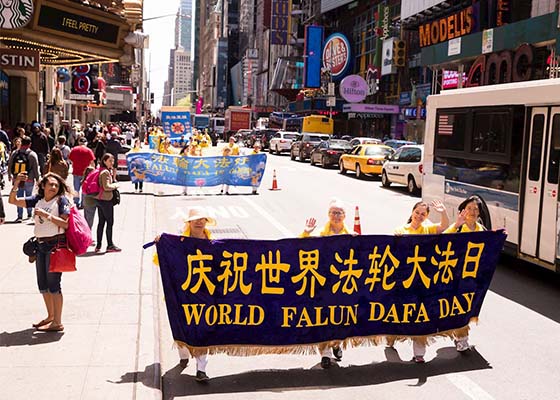 Practitioners across the United States held parades and other activities to celebrate the anniversary of Falun Dafa's public introduction and the birthday of its founder, Master Li Hongzhi. Some practitioners shared how they improved their character and health through the self-cultivation practice. The parades also gave tourists and immigrants from China a view of Falun Dafa that they have not been allowed to see in their home country.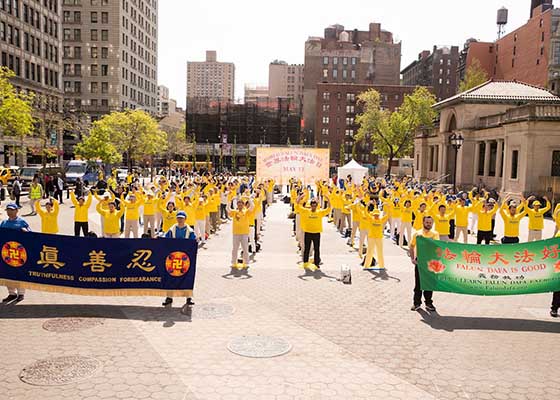 "Truthfulness-Compassion-Forbearance—I think it is the meaning of human life. This is what the world needs!" This was the reaction of one spectator of the World Falun Dafa Day 2018 celebration events held in New York City which included practicing the exercises in Union Square and music and dance performances celebrating the practice of Falun Dafa.
The health festival spanned three cities and three consecutive weekends, attracting many visitors to learn the meditation and spiritual discipline of Falun Dafa.
Practitioners in Asia, Europe, and the Middle East have submitted videos to commemorate the birthday of Master Li Hongzhi, the founder of Falun Dafa, as well as the 26th anniversary of Falun Dafa's public introduction.
"Dafa taught me to be good to others and to always look at myself when there's a problem. Dafa taught me to not try and change others but to just change myself for the better. I learned to govern myself by following the principles of Truthfulness-Compassion-Forbearance."
~ Podcasts ~
~ Dafa Day Celebrations ~
~ Greetings ~
~ People in China Awaken to the Truth ~
~ Accounts of Persecution ~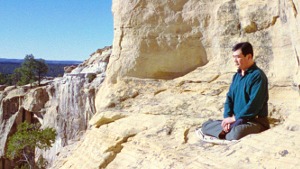 Master Li quietly watching the world from amidst the mountains after leaving New York following July 20th, 1999. (Published January 19, 2000)