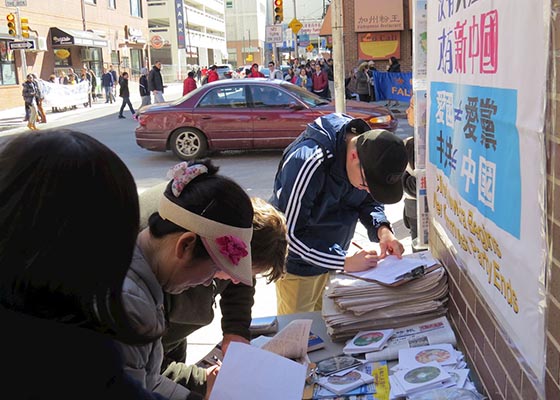 On a sunny day in Philadelphia's Chinatown, Falun Gong practitioners celebrated a milestone towards China's spiritual freedom and a brighter future. "Quitting the CCP is not a political movement, rather it is a process for the Chinese people to break away from communist influence and find their own spiritual path," said a spokesperson. Many residents and tourists learned more about the practice and the persecution and signed petitions to end it.
A rally was held in front of the State Library in Melbourne, Australia on March 25, 2018, to support the 300 million courageous Chinese people who have withdrawn from the Chinese Communist Party and its affiliated organizations. A member of Australia Parliament, and representatives from a NGO and Chinese communities spoke at the rally. Many passersby learned the facts about Falun Gong and the persecution.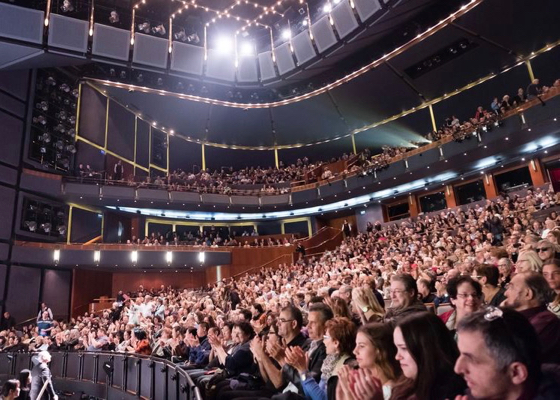 Tel Aviv audiences enjoyed the magic and message of Shen Yun for the first time in four sold-out performances during the company's inaugural visit to Israel. After winning new fans in the Middle East, Shen Yun's New York Company returned to Europe to delight audiences in France, Italy, and Switzerland. "Shen Yun is a profound revelation from higher beings," said one audience member who saw the performance in Rome.
An elderly practitioner relates her experiences of taking advantage of various opportunities in her daily life to help people quit the CCP and secure a brighter future for themselves.
Heartfelt stories of gang members who turned their life around after they started practicing Falun Gong. Even though they are now good people, they are being highly persecuted because of their belief.
A practitioner's 81-year-old mother used to be scared of Falun Dafa because of the persecution of it. After understanding the truth and realizing its goodness, her mother experienced remarkable good health after deciding to practice it.
~ Improving Oneself ~
~ Clarifying the Truth ~
~ Shen Yun Performing Arts ~
~ Young Practitioners' Experiences ~
~ Accounts of Persecution ~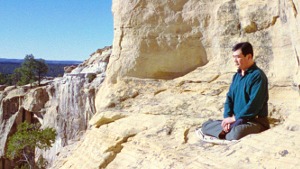 Master Li quietly watching the world from amidst the mountains after leaving New York following July 20th, 1999. (Published January 19, 2000)