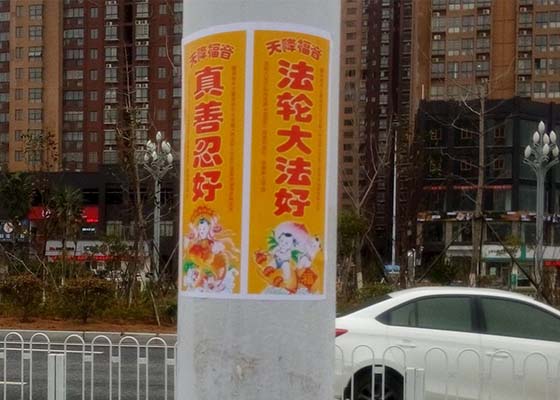 Many posters and banners appeared in Chinese cities recently during the Chinese New Year celebration. They carried words that highlight traditional values and promote the principles of Truthfulness-Compassion-Forbearance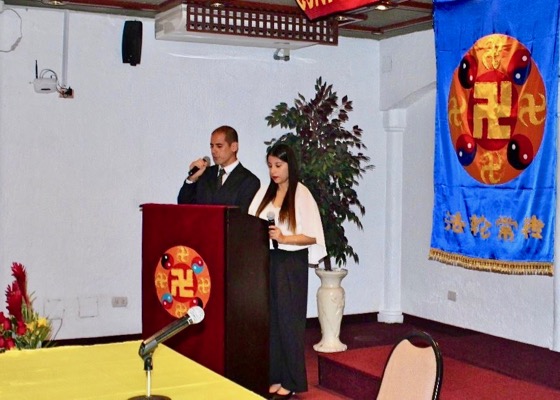 Practitioners in Peru observed Chinese New Year Day by holding a conference to reflect on how they live by the principles of Truthfulness-Compassion-Forbearance. Such gatherings, which are held all over the world (except in China), are opportunities for those who practice Falun Dafa to learn from others' experiences and to be inspired to cultivate diligently.
Falun Gong practitioners in New York and London took part in recent New Year celebrations in their local Chinese communities. Hundreds of supporters in London signed petitions against the ongoing persecution in China, and in New York, over 200 Chinese people withdrew their membership in the Chinese Communist Party.
A disabled woman is denied the ability to work, rent a place to live, and more simply because she wishes to follow her faith in Falun Gong.
After learning about Falun Gong in a dream and becoming a practitioner, many miraculous events occurred.
A couple helped an entire bus to understand the facts about Dafa and convince a hostile man of its goodness.
~ Improving Oneself ~
~ Clarifying the Truth ~
~ Accounts of Persecution ~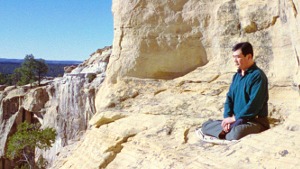 Master Li quietly watching the world from amidst the mountains after leaving New York following July 20th, 1999. (Published January 19, 2000)