A Call to Conscience: How a Beijing Transplant Doctor's Visit to Israel Was Canceled
November 30, 2018 | By practitioners in Israel
(Minghui.org) Earlier this month, a Beijing doctor was disinvited from the Israel-China Hi-Tech Investments Summit, following complaints about his suspected participation in forced organ harvesting from Chinese prisoners of conscience.
Dong Jiahong, a well-known liver transplant specialist and professor at a leading medical school in Beijing, had been invited as part of a large delegation to be a guest of honor at the Israel-China Hi-Tech Investments Summit, a conference held for the seventh consecutive year at the Dan Carmel Hotel in Haifa.
The three-day conference attracts hundreds of investors and decision-makers in Chinese corporations and government agencies with the objective of promoting cooperation between high-tech companies and hospitals in both countries.
Dong is reportedly one of the top physicians involved in China's thriving organ transplantation industry, in which prisoners of conscience are killed to supply organs for transplants. His name appears in a number of reports by David Matas, David Kilgour, and Ethan Gutmann, who have investigated these state-sanctioned crimes for 14 years. Dong's name is also mentioned in other reports, such as that by the non-governmental organizations China Organ Harvest Research Center (COHRC) and Doctors Against Forced Organ Harvesting (DAFOH).
Yaniv Nitzan, director of the Falun Dafa Information Center in Israel, took action upon hearing of Dong's visit. He said, "Conscientiously and morally, it is inconceivable for the State of Israel to host a criminal of this magnitude, whose crimes are on the scale of Nazi crimes. When I was informed of Dong's visit, I immediately wrote a letter to Professor Jacob (Jay) Lavee, director of the Heart Transplantation Unit at the Sheba Medical Center."
In 2008, Professor Lavee helped facilitate a law that forbids Israeli insurance companies and health maintenance organizations (HMOs) to fund organ transplants in China.
"This is an expression of a moral stand, and the State of Israel was the first to enact such a law," said Nitzan.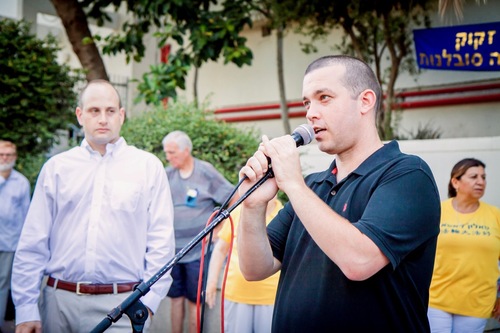 Yaniv Nitzan, Director of the Falun Dafa Information Center in Israel
Once Prof. Lavee learned of Dong's arrival, he published the following post on his Facebook page:
"I naively thought that I succeeded, through the Israeli Organ Transplants Law, to completely sever any connection between Israel and China in the field of organ transplantations. I was shocked this week to discover that the city of Haifa will host the Israel-China Hi-Tech Investments Summit at the end of the month, with the participation of Prof. Dong Jiahong, who undoubtedly has blood on his hands.
"Prof. Jiahong is an expert in liver transplants from Beijing, and has been involved for over 20 years in liver transplants in hundreds of patients. The livers were taken from death row prisoners and prisoners of conscientious, including Falun Gong practitioners, Uighurs, Tibetans and House Christians. These prisoners were executed on demand by the doctors for their organs, sold to the highest bidder."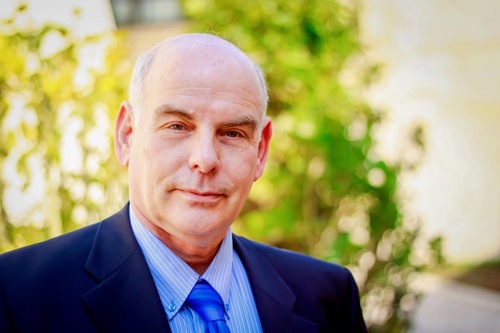 Professor Jacob (Jay) Lavee
The post quickly spread and led to a wave of public criticism toward the organizers of the conference: the Municipality of Haifa, the Haifa Economic Corporation, and Mesila organization, which helps build ties between Israel and China.
After some time, one of the organizers who was tagged in the post announced that the upcoming visit of the Chinese delegation was canceled. That same organizer commented on Prof. Lavee's Facebook post that they have no interest in inviting such people.
When Prof. Lavee learned that the Chinese physician's visit had been canceled, he wrote:
"I was surprised by the intensity of the supportive responses to my previous post regarding the immorality of inviting the Chinese liver transplantation physician to Israel, and I was very happy to hear that the organizers of the Israel-China Hi-Tech Investments Summit decided to cancel his participation, following the information they have been exposed to here. Well done!"
"We do not have the privilege of turning a blind eye to crimes against humanity, even if they do not directly concern us, and I am proud that Israel decided to preserve its moral standing in this case."
Conference organizers later announced that the Chinese delegation would not be attending the event.
Nevertheless, Dong's name still appeared in the program of the conference and advertising materials. In addition, he plays a large role in integrating high technology with medicine in China. Because of continued cooperation between Israel and China in this field, it is possible that Israeli medical technology will still be used to enable the state-sanctioned organ transplant crimes in China.