Denmark: Doctor's Fair Attendees Informed of Forced Organ Harvesting in China
November 27, 2018 | By Shu Hui, Minghui Correspondent in Denmark
(Minghui.org) For the second time in two years, volunteers for the non-governmental organization Doctors Against Forced Organ Harvesting (DAFOH) participated in the Lægedage 2018 Doctor's Fair in Denmark between November 12-16 to inform attendees about forced organ harvesting in China.
The week-long event was hosted at the Bella Center Copenhagen and sponsored by the Organization of General Practitioners in Denmark (PLO).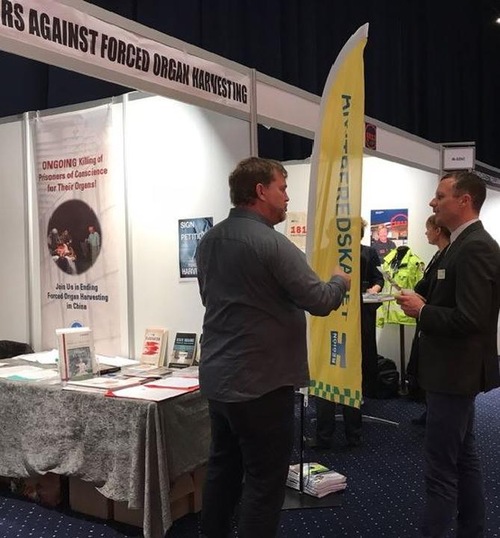 Fair attendees learn about the state-sanctioned killing of prisoners of conscience for organs in China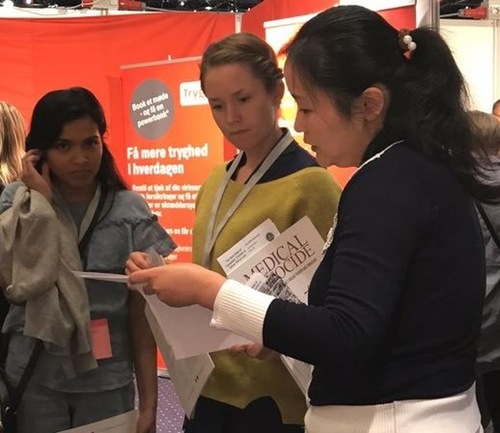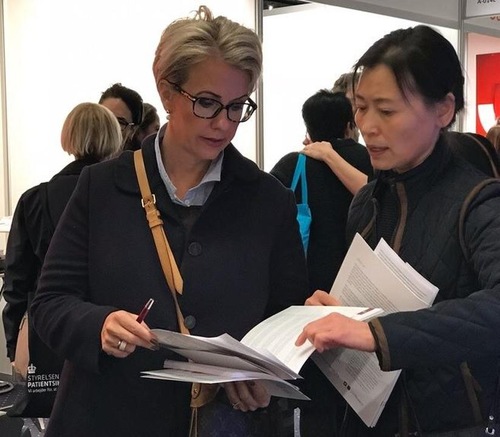 "Most Meaningful" Booth
Hans, a young medical doctor who stopped by DAFOH's booth, said that he could hardly believe such an evil crime is happening in this day and age. "Your booth is the most unique one in this convention hall and the most meaningful one. I respect your courage and persistence," Hans said.
Bringing a Colleague to Learn the Facts
Dr. Terje came back to DAFOH's booth with a young colleague the day after he learned about forced organ harvesting. Both of them signed a petition against the ongoing atrocity.
"I can't imagine this can happen in this world. It is horrible," remarked Dr. Terje.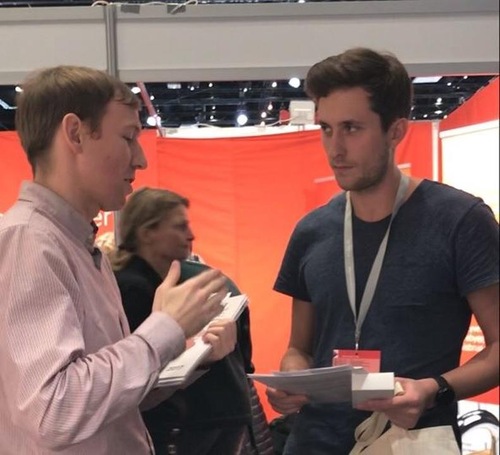 Danish doctors and medical professionals sign a petition against forced organ harvesting in China.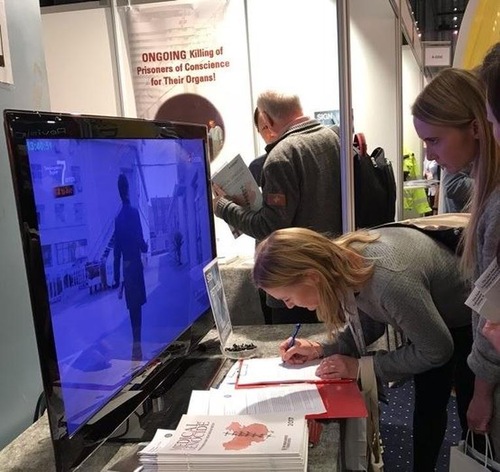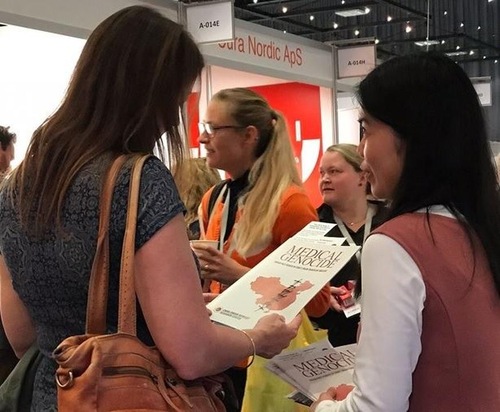 Chinese Doctors Hear the Facts
Two Chinese doctors came to the booth and hesitated for a while before one of them picked up a brochure entitled Medical Genocide. One asked which hospital in China was harvesting organs forcibly; he was then told that the practice is nationwide, state-sanctioned, and involves the government, judiciary, military, doctors and hospitals.
The doctor was surprised that healthy Falun Gong practitioners were being killed for organs and said she wanted to learn more about the issue.
"This is Genocide. We Must Stop It!"
One doctor named Klaus said he never expected that a doctor could kill a healthy person to sell their organs for profit. "This is genocide. We must stop it!" he said.
The American Journal of Transplantation published an article in 2016 stating that 63% of organs available for transplant around the world originate from China. The quantity was huge, but the sources were unknown.
"The Information Shall Be Passed to the Prime Minister"
Taiwan, Israel, Spain, Italy, and Norway had already passed varying laws forbidding their citizens to receive illicit organ transplants abroad, including in China, and many more countries are following suit.
One doctor said, "This information shall be passed to the Prime Minister. Though Denmark is a small country and one country may not stop the Chinese regime, our Prime Minister must do something," added Dr. Betina.
Another doctor added, "I can't imagine this atrocity is still happening today. What can I do to help stop the killing?"
On the last two days, many doctors came to the booth between seminars to sign the petition. Many read the publications and decided to express their support.