UK Lawmakers Concerned about Forced Organ Harvesting in China
October 24, 2018 | By a British practitioner
(Minghui.org) On Tuesday October 16, the UK Parliament held a briefing on organ harvesting from prisoners of conscience in China. Hosted by Jim Shannon, MP and Chair of the All Party Parliamentary Group for International Freedom of Religion of Belief, this was the third briefing within the last 12 months on the issue of China's organ harvesting situation. Presenting evidence at the briefing were Lord Alton of Liverpool, Member of Parliament and member of the House of Lords, senior medical professionals and leading academics.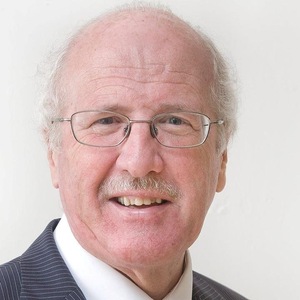 Jim Shannon MP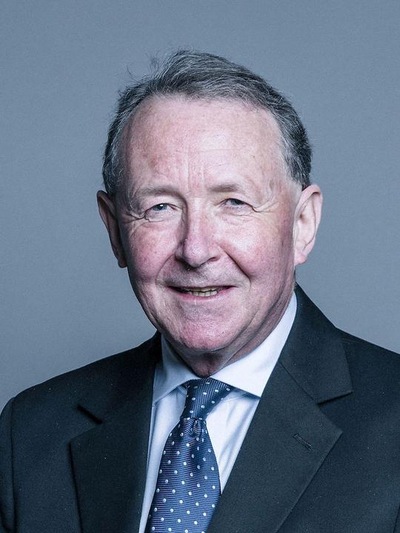 Lord Alton of Liverpool
During the event, ETAC (the International Coalition to End Transplant Abuse in China) announced that there will be an independent people's tribunal beginning in December to inquire into organ harvesting from prisoners of conscience. The aim of the tribunal will be to assess and look at all the available evidence which has posed unanswered questions, cause for concern and the belief among activists that large scale illegal organ transplant activity has and continues to take place in China.
Tuesday's event heard troubling accounts from Dr. Harold King, of DAFOH (Doctor's Against Forced Organ Harvesting), where he explained the similarities between the persecution of Falun Gong and a form of "cold genocide" – a slow and often subtle multi-dimensional destruction of a group over a long span of time. Falun Gong has been persecuted in China since 1999, and Dr. King discussed the persecution from the perspective of a genocide, citing the declared intent of former Chinese Communist Party Chairman Jiang Zemin to "destroy" Falun Gong, and the steps that have been taken to normalize this crime against humanity within Chinese society.
Lord Alton of Liverpool and Dr. David Nicholl, consultant neurologist, Honorary Senior Lecturer and human rights activist, raised concerns about an exhibition called "Real Bodies," which was recently on display in Birmingham's National Exhibition Centre. The shared concerns stem from the belief that the corpses which have been trafficked into and out of the UK for a commercial exhibition are actually those of unwilling prisoners of conscience. Lord Alton questioned, "Why is Britain allowing the bodies of unknown Chinese citizens – who may have been victims of torture, human rights violations, persecution or organ theft – to be turned into a travelling circus?"
Dr. Nicholl led calls for the 2004 HTA Act (Human Tissue Act, to "regulate the removal, storage, use and disposal of human bodies, organs and tissue") to be updated to prevent exhibitions like this from coming back to the UK.
Current HTA regulations state all bodies coming from the UK must have prior consent to be used for display, teaching or research after death. However, as the regulations stand, there is only a suggested guide of practice for prior consent for bodies coming from other countries. It is this disparity that has allowed for bodies, which activists claim have come from unwilling prisoners of conscience, to be granted a license. Dr. Nicholl wants that the regulations be updated so that proof of prior consent must be provided for all bodies. Such an update would prevent the UK's complicity with human rights violations in countries known for abuses.
Alex Joseph, Co-founder of BAFOH (Bristol Against Forced Organ Harvesting), questioned how cities like Bristol can be twinned with cities in a country like China with so many human rights concerns still unanswered. Questions about Bristol's sister city Guangzhou have grown through a recent BBC World Service program called "Who To Believe? – China's Organ Transplants." During their investigations Matthew Hill, BBC Senior Health Journalist, was offered a liver for £100,000 under suspicious circumstances from a hospital in Guangzhou. This revelation has led to calls for Bristol to sever its ties with Guangzhou.
Seven speakers voiced their concerns and continue the call for forced organ harvesting to be fully investigated. The event was attended by MPs and representatives of several NGO's including Hong Kong Watch, Christian Solidarity Worldwide, World Uyghur Congress and the UK Uyghur Committee.
With the announcement of December's people tribunal and the continued efforts involved with similar briefings, it remains to be seen if and what the UK government will decide to do next. The compelling evidence on display, along with the growing voices of concern from the Uyghur, Christian, Tibetan and Falun Gong communities are however, hard to ignore.