Germany: Falun Gong Popular at Bavaria Children Citizens Festival
July 25, 2017 | By a Falun Dafa practitioner in Germany
(Minghui.org) Falun Gong was invited to the Children Citizens Festival (Kinderbürgerfest) again in July 2017, due to its popularity at the same event last year.
Kinderbürgerfest is organized by Mittelbayerische Zeitung, a newspaper from mid-Bavaria. Falun Gong participated in the festival last year and was very popular among children and parents.
Practitioners set up a booth at the festival in Cham City on July 2, and in Bad Abbach City on July 16.
Lotus flowers, peaceful music, and exercise demonstration and instruction on the spot allowed children and their parents to experience the beauty of the practice first-hand.
A Bavarian TV station showed the Falun Gong exercise instruction at the Kinderbürgerfest event in Bad Abbach City.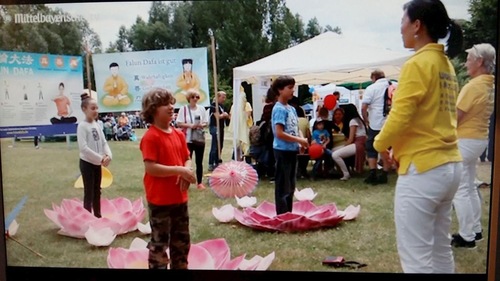 A TV program showed children learning Falun Gong exercise number one in Cham City.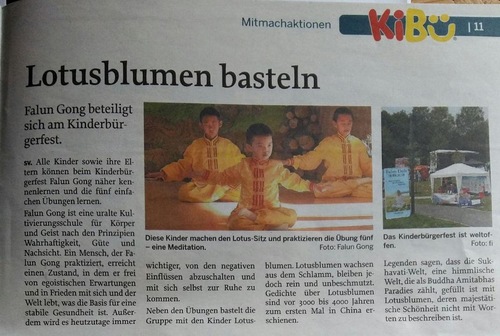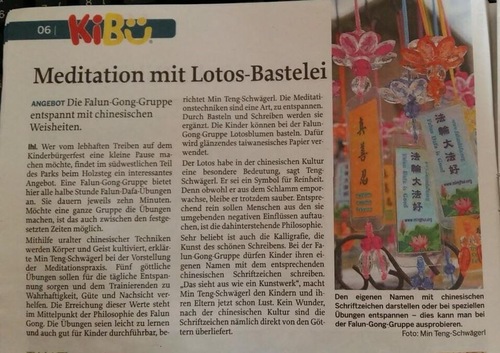 The newspaper Mittelbayerische Zeitung published two articles in two editions, in the children's section. The articles introduced Falun Gong, and showed practitioners teaching how to make paper lotus flowers and how to write Chinese characters.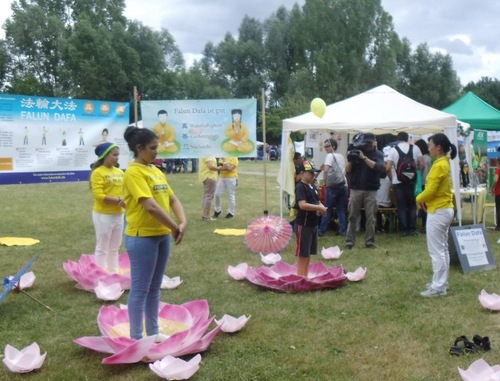 Children learning the Falun Gong practice.
Many parents were surprised and very happy that their children were focused and quiet while learning the practice. Seeing the kids relaxed, some parents commented that they too felt relaxed.
Some parents learned the exercises along with their children. The practitioners suggested that they continue the practice by following the teaching videos available online at FalunDafa.org.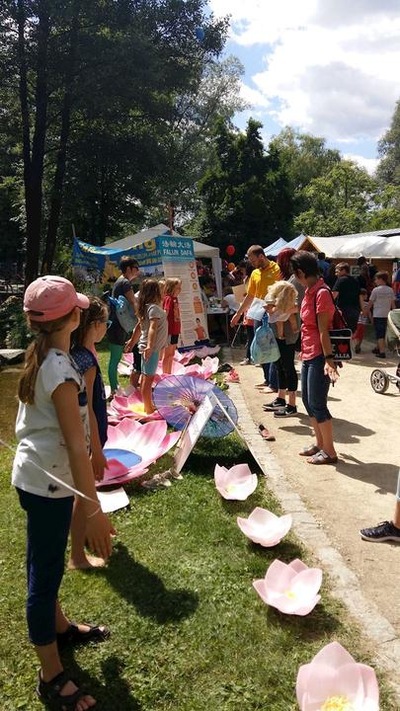 Parents and children learn Falun Gong practice together.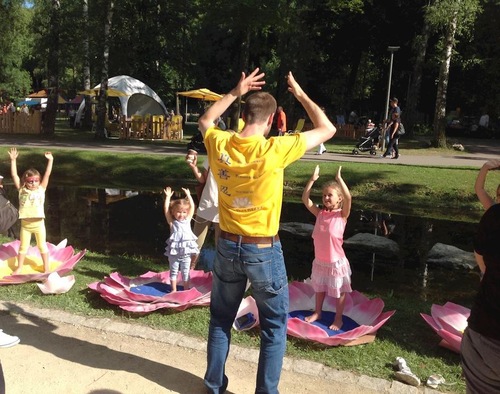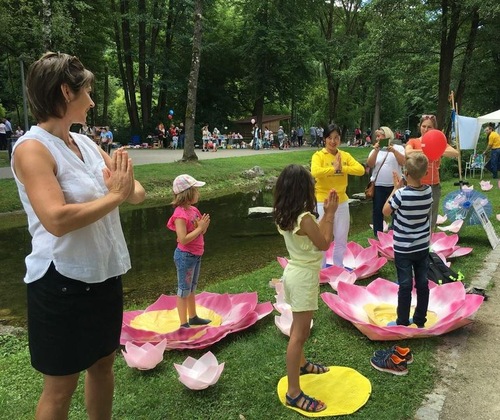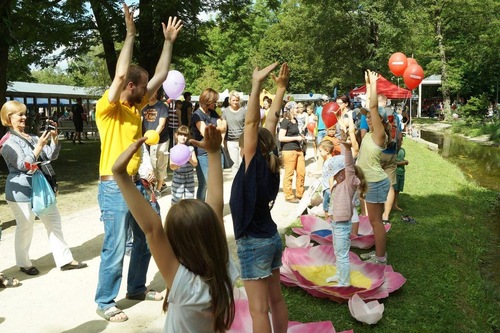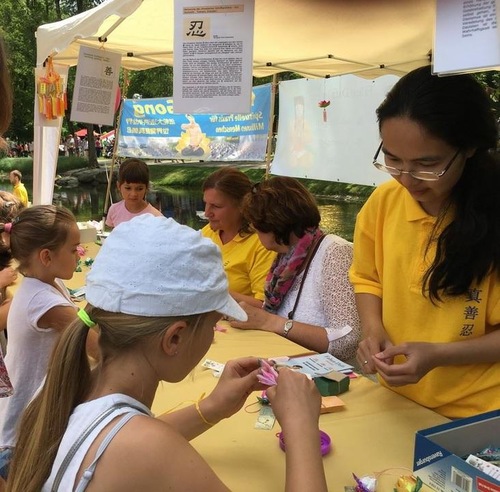 Making a paper lotus flower, which represents "pure and clean" in Chinese traditional culture.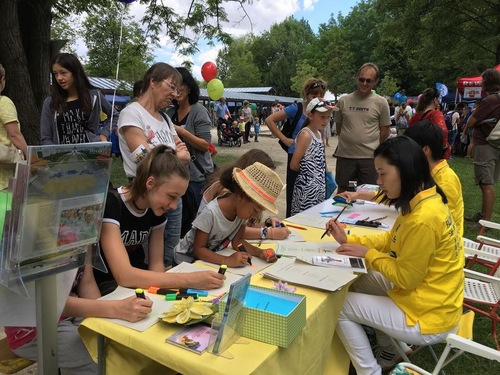 Learning to write the Chinese characters "Zhen Shan Ren" (Truthfulness-Compassion-Forbearance).
Falun Gong exercise demonstration.
Before a demonstration of the practice on-stage, a practitioner introduced Falun Gong to the audience, as well as the on-going persecution in China.
Upon hearing that the Chinese Communist Party arrested, jailed, and tortured practitioners, and even murdered them to sell their organs for transplant, many people felt outrage.
When the practitioner assured them that the goodness would eventually overcome the evil, the audience burst out in warm applause.