Introducing Falun Gong in Brazil
June 05, 2017 | By a Falun Gong practitioner from Brazil
(Minghui.org) Falun Gong practitioners in Brazil held a series of activities in the last month, introducing this ancient Chinese cultivation practice to the public. They distributed flyers, met with government officials, and held free workshops and an art exhibition.
Free Falun Gong Workshop at Presidente Hospital
Presidente Hospital is one of the largest healthcare institutes in São Paulo. The hospital invited Falun Gong practitioners to introduce a method to relieve stress during "Staff Health Week" (SIPAT) from May 8 to 12.
The attendees, including managers, doctors, nurses, and firefighters, watched a short video and tried out the five Falun Gong exercises, including four standing and one sitting meditation.
Many of the attendees said they felt a strong energy flow while doing the exercises and that it was very relaxing.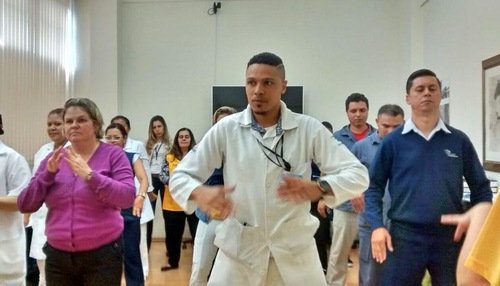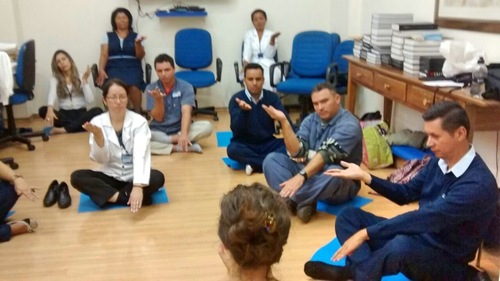 Hospital staff learn Falun Gong exercises.
The Truthfulness-Compassion-Forbearance Art Exhibition
A month-long art exhibition was held in Brasilia, the nation's capital. Viewers of the paintings depicting the brutal persecution in China expressed heartbreak and outrage. Many were moved by the courage and peacefulness of practitioners and some were interested in learning the exercises.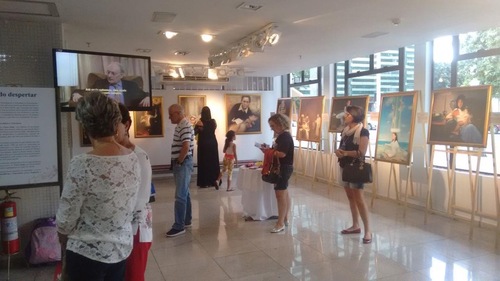 Visitors view the artworks.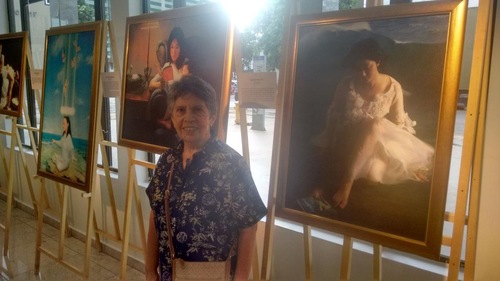 Exhibition visitor, Albemin, said: "I want to sing for them, and praise them."
Albemin hand copied almost all the stories behind the paintings in a notebook.
"Falun Dafa is amazing. I really need Truthfulness-Compassion-Forbearance to purify my soul," she said.
Albemin said she would get a copy of Zhuan Falun (the main book of Falun Gong), and tell her son about this.
She thanked the practitioners and artists for bringing their message to Brazilians.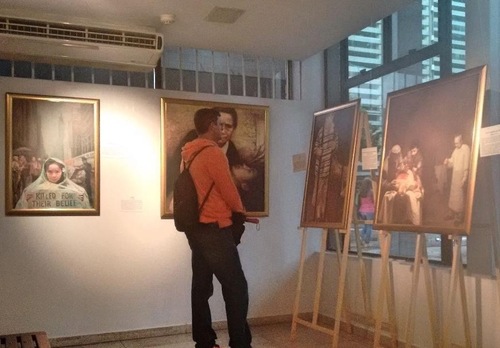 Marlus was appalled by the persecution. "It makes me cry," he said.
Marlus, who is studying acupuncture, wanted to learn the Falun Gong exercises right away when he saw the painting "In Harmony." He also said he planned to read Zhuan Falun.
His wife Luciana came to the exhibition the second day. With tears in her eyes, she said, "These paintings are so beautiful, but the practitioners' suffering is so sad. Everybody should do something to help stop it."
Luciana said she had tried meditation before, but she could not reach tranquility. A practitioner suggested that she read Zhuan Falun, as it helps to purify one's mind. She said she would definitely try it.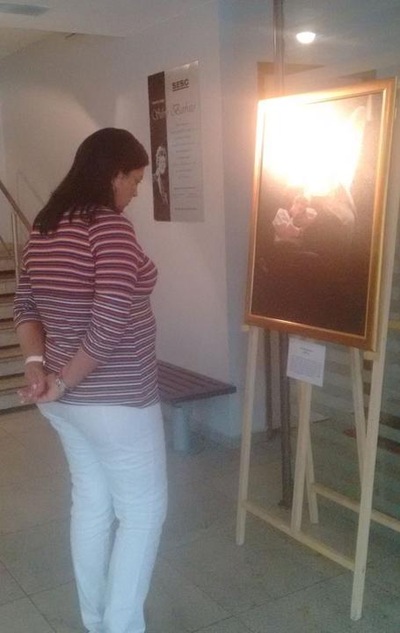 "These paintings are so beautiful, but the practitioners' suffering is so sad," said Luciana, who came to the exhibit upon her husband's recommendation.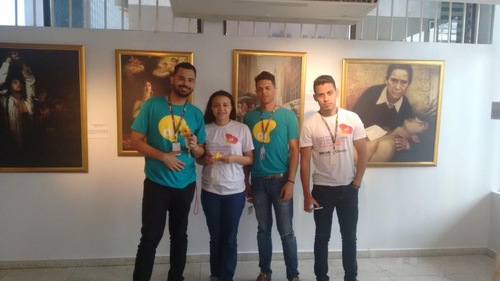 Four employees of a local telephone company, Carlos, Evandro, Paula, and Anderultas, attended the exhibition. They appreciated the message and the artwork.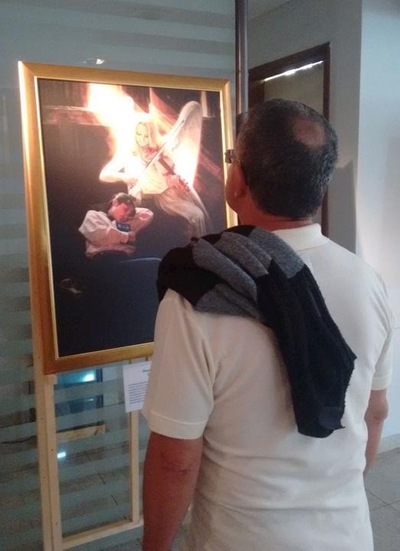 Cremildo, a local musician, said he plans to join the local exercise site, and believed that everybody needs Truthfulness-Compassion-Forbearance.
Vladimir came to the exhibition with his wife. He was moved by the paintings, and took photos of all of them. "These paintings and the stories behind them are amazing! I need to read them again," he said.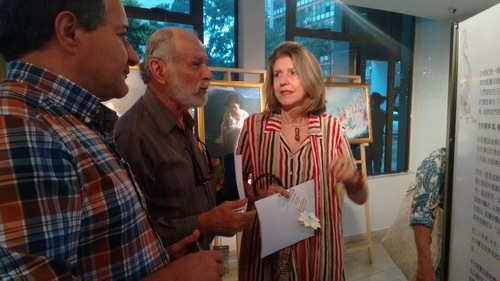 Vladimir returned to the exhibition the next day with a group of senior citizens.