Taiwan: Falun Gong Performance is Grand Finale in Tainan's Wind Band Arts Festival
(Minghui.org) Falun Gong's Tian Guo Marching Band from Taiwan was the grand finale at the annual Tainan Wind Band Arts Festival parade held in Tainan City on May 27, 2017.
Forty-nine bands will play in-turn during this three-month long festival. Falun Gong's band has been invited to perform in the opening ceremony several years in a row.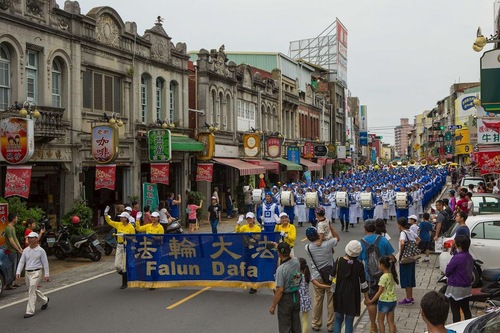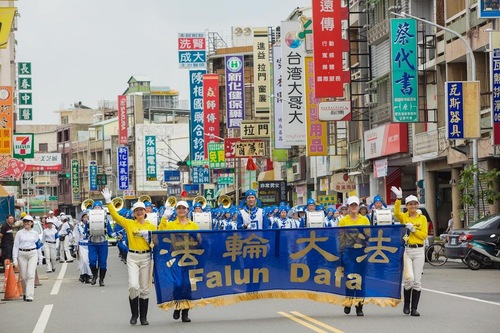 Falun Gong band in the parade.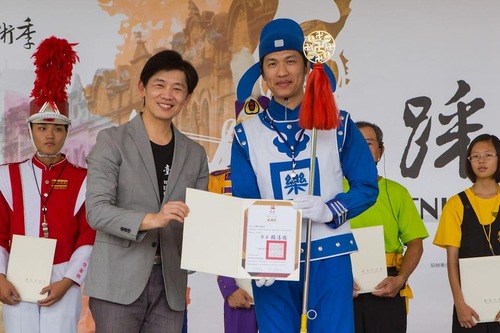 Ye Ceshan,, chief of the City Culture Bureau, thanked practitioners for their contributions to the local community. "The Falun Gong Tian Guo Band is the largest in the parade. Thank you for your contributions to local musical culture." He issued a certificate to the band.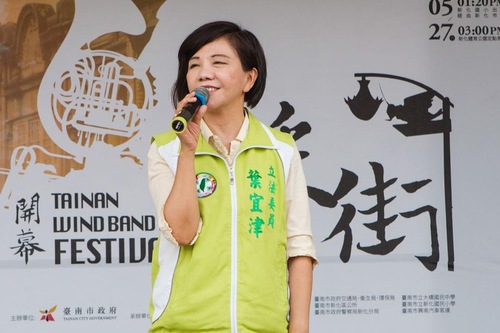 Ye Yijin, a city council member, praised practitioners in her speech.
The spectators warmly welcomed the Tian Guo band.
One young father praised the practitioners, saying, "You guys are excellent. I saw senior members in your band playing large drums on such a hot day. They looked so young and full of energy. They are great. Love you."
A band member said their goal was to spread the message of "Truthfulness-Compassion-Forbearance," the guiding principles of Falun Gong, to the public via music.