Hebei Woman Missing for 15 Years After Arrest
May 24, 2017 | By a Minghui correspondent in Hebei Province
(Minghui.org) A Tang County resident disappeared while in police custody one day after she was arrested for refusing to renounce Falun Gong, a spiritual discipline being persecuted by the Chinese communist regime.
The local authorities claimed that they had no idea of Ms. Liu Qingzhi's whereabouts and offered to give her husband 30,000 yuan to find a new wife. Her family spent the past 15 years looking for her all over China–a search that has thus far been fruitless.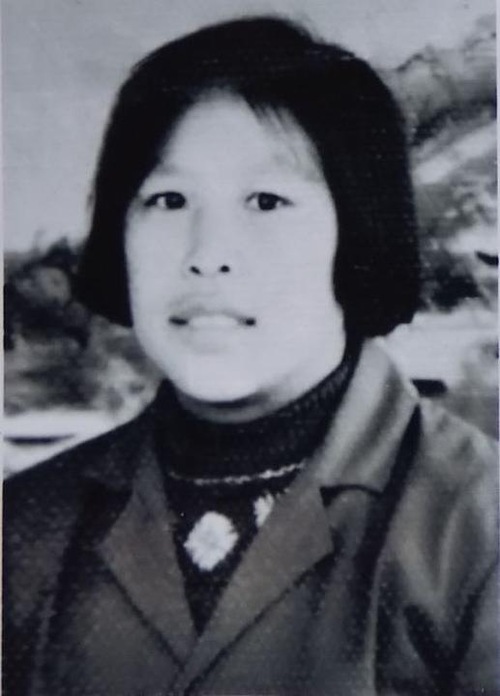 Ms. Liu Qingzhi
Ms. Liu's husband recently learned of the Chinese regime's organ harvesting from living Falun Gong practitioners. He fears that his wife may have been killed for her organs years ago.
Ms. Liu's Disappearance
Ms. Liu was arrested at home on August 21, 2002 along with her newly-wed son and daughter-in-law, who were savagely beaten and released hours later.
As soon as he was set free, Ms. Liu's son went to the local brainwashing center to see his mother. He went home and fetched a comforter for her upon noticing the guards had provided no bedding to his mother.
Ms. Liu was nowhere to be found when her son and her husband, Mr. You Shuchen, visited the brainwashing center the next morning. They only saw a pair of shoes.
Mr. You questioned Dong Yongmao, the director of the brainwashing center, about his wife's whereabouts. Dong paced in the room and kept saying, "I don't know."
Li Zhiyuan, then deputy secretary of Tang County Chinese Communist Party Committee, told Mr. You to "follow the legal procedure to find his wife." When Mr. You tried Li again, Li had been transferred to a different post.
Mr. You then inquired about his wife with Li Zengliang (no relation to the aforementioned Li), head of the local 610 Office, an extralegal agency tasked with eradicating Falun Gong and given power to override the judicial system.
Li not only declined to give a straight answer but also twice appeared at Mr. You's home in the middle of the night to ask if Ms. Liu had returned home.
Mr. You also tried other relevant government agencies, only to be given the runaround. Liu Junyu, secretary of the local Political and Legal Affairs Committee, later offered to give Mr. You 30,000 yuan for him to find a new wife.
Mr. You declined and reported his wife missing. Over the next 15 years, his family gradually sold all their livestock and used all their savings to look for her, but have not found a trace.