Friends and Family Petition for the Release of Family of Three
April 28, 2017 | by a Minghui correspondent in China
(Minghui.org) A family of three was arrested and put on trial for sending Falun Gong-related text messages. Friends and relatives of the family have recently collected almost 200 signatures on a petition letter demanding their release.
Mr. Zhou Dunwang, from Macheng, Hubei Province, was arrested with his wife, Ms. Yang Xianfeng, and son, Zhou Liang, while vising his sister-in-law in Jinhua, Zhejiang Province on November 2, 2016. All three are Falun Gong practitioners.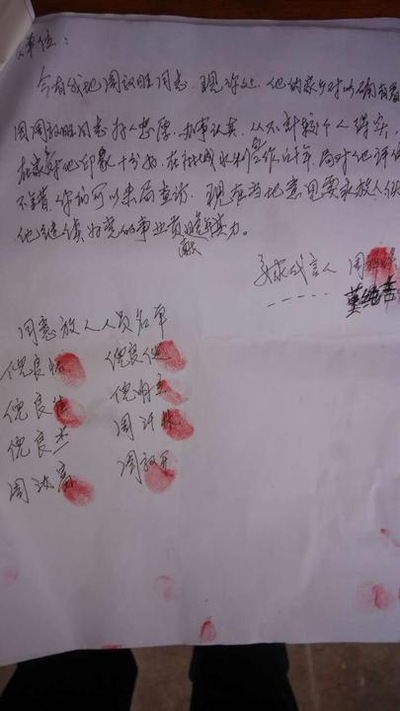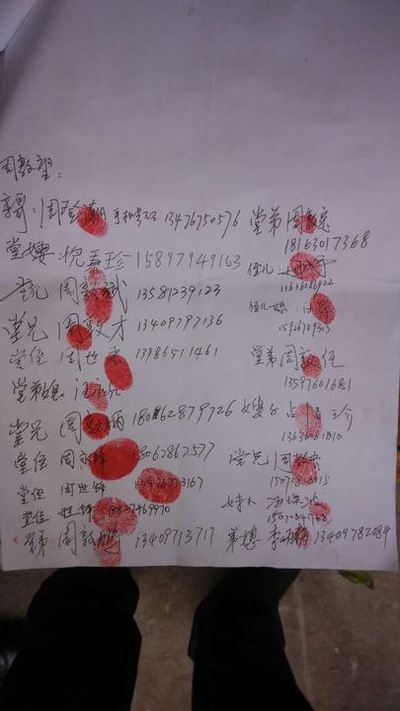 Some of the signatures collected calling for the release of the Zhou Dunwang family.
According to inside information, the police tracked text messages that contained Falun Gong information from Mr. Zhou and Ms. Yang's cell phones. They were intercepted and arrested when driving home. After being detained for almost three months at Wucheng District Detention Center, the three were charged with "using a cult organization to undermine law enforcement" – the usual blanket charge used against Falun Gong practitioners. They were tried on February 27 with no verdict announced.
The judge accepted the petition letter and signatures on April 17, but he refused to meet with the relatives in person. The relatives' request to see the family in detention was also denied.
Related Article:Hubei Family Put on Trial for Sending Falun Gong-Related Text Messages