Falun Gong Banners and Posters Bring the Truth to Public Places in China
(Minghui.org) Mainstream media tells a very limited story in China. Because of the 18-year information blockade concerning Falun Gong, it is very difficult to find avenues to report the facts about this peaceful spiritual practice and to expose the ongoing brutal persecution. In order to counter the negative government propaganda and persecution cover-up, Falun Gong practitioners in China often find creative measures to reach out to their fellow countrymen – among them, hanging up informational banners and posters in public places.
These banners and posters also deliver the most updated information about the worldwide peaceful resistance of Falun Gong, including the thousands of lawsuits against former communist head Jiang Zemin for his role in the persecution. The banners also expose the international campaign against the state-sanctioned organ harvesting of prisoners of conscience in China, and the wave of withdrawals worldwide from the Communist Party and its affiliates.
The following photos show banners and posters in Tianjin and Beijing, and cities in Liaoning, Shandong, Hebei, Hubei, Henan, Hunan, and Sichuan Provinces.
Liaoning Province
Shandong Province
Tianjin
Beijing
Hebei Province
Hubei Province
Henan Province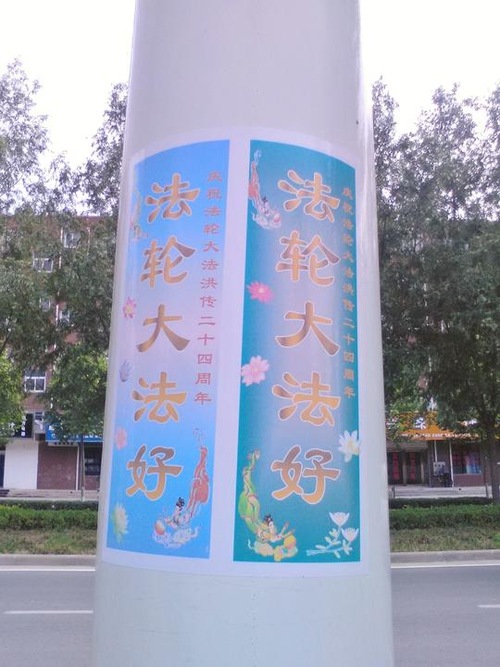 Hunan Province
Sichuan Province