Vancouver: Falun Gong Participates in May Day Parade
May 15, 2016 | By Minghui correspondent Ran Zhang
(Minghui.org) Falun Gong practitioners in Vancouver, Canada participated in May Day parade in Port Coquitlam on May 7, 2016.
The practitioners' procession included the Divine Land Marching Band, a team of waist drummers, a lotus float, and a Falun Gong exercise demonstration. The May Day parade has a long history in Port Coquitlam and is a big event in local community.
Mayor Greg Moore had a group photo with the practitioners and thanked them for their participation.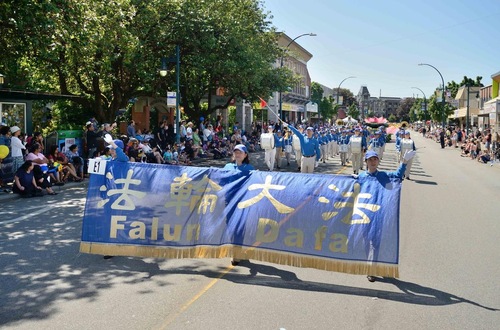 Divine Land Marching Band performs in the May Day parade in Port Coquitlam on May 7, 2016.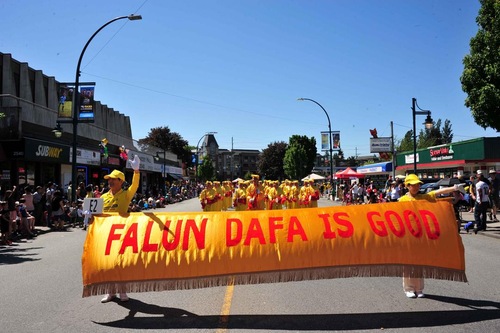 Waist drum team plays in the parade.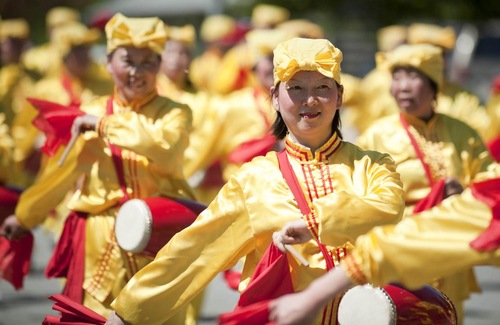 Waist drummers play in the parade.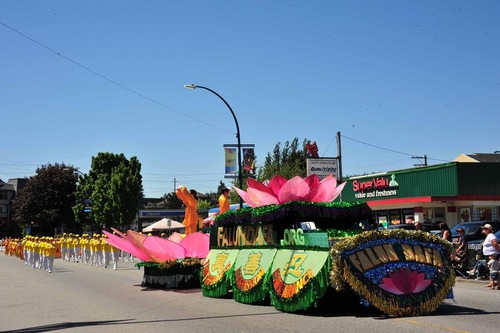 Falun Gong float in the procession.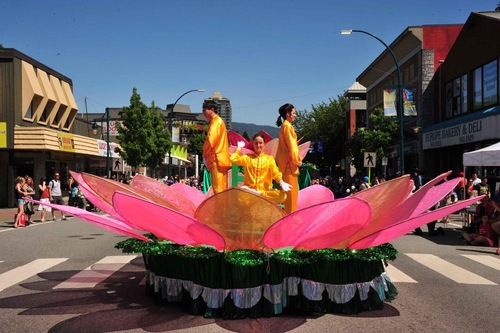 Practitioners demonstrate the Falun Gong exercises on the large lotus float.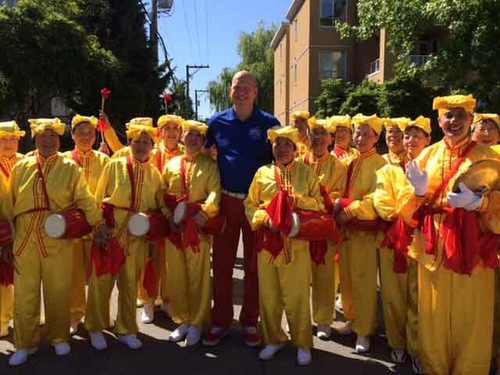 Mayor Greg Moore of Port Coquitlam has a group photo with Falun Gong practitioners who played the waist drums. He thanked the practitioners for their participation in the May Day Parade.
Nasser, a local resident who owns a jewelry store, likes photography. "It is wonderful. I've taken over 200 photos of this procession. They are so beautiful. I hope to see them every year," he praised.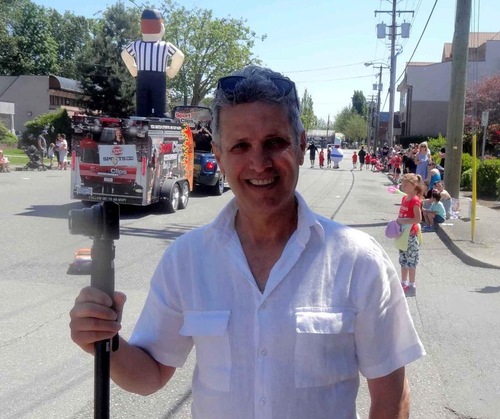 Nasser
Nasser said he liked each aspect of the Falun Gong procession, including its music, dancing, and organization.