China: Posters During Chinese New Year Publicize Lawsuits Against Jiang Zemin
(Minghui.org) Falun Dafa practitioners in China displayed posters during the Chinese New Year holidays describing the current lawsuits against former dictator Jiang Zemin.
Jiang ordered the persecution of Falun Gong in July 1999. The 16-year-long persecution has caused millions of Falun Gong practitioners to be arrested, jailed, tortured, and their families destroyed.
Instigated by Jiang's order to eliminate Falun Gong physically, Chinese military, hospitals, doctors, and prisons formed a chain to forcibly harvest vital organs from living Falun Gong practitioners and sell them to transplant patients.
Many posters show the crimes Jiang has committed and the lawsuits filed by Falun Gong practitioners and their family members against Jiang.
Other posters describe the millions of Chinese who have chosen to quit the Chinese Communist Party and its affiliates.
Posters in Wuhan City, Hubei Province
Changsha City, Hunan Province
Suzhou City, Jiangsu Province
Nong'an County, Jilin Province
Jilin Province
Tieling City, Liaoning Province
Harbin City, Heilongjiang Province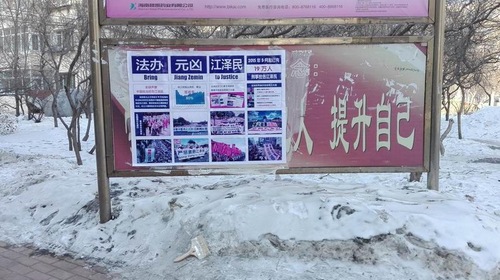 A Small Town in Heilongjiang Province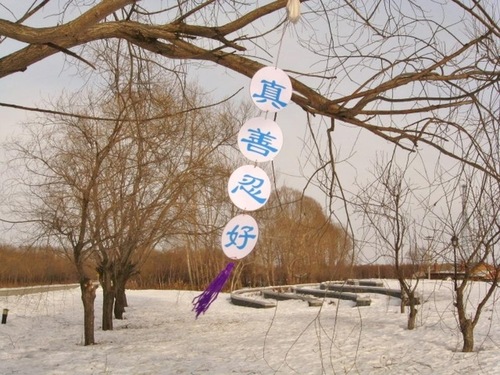 Tianjin City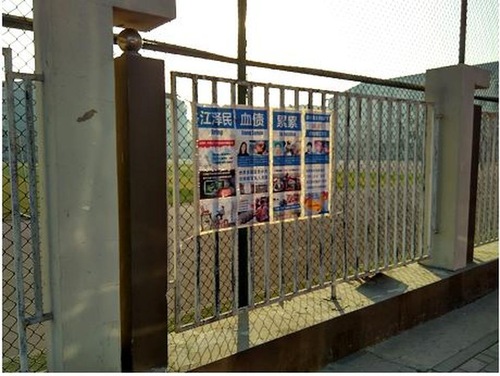 Changchun City, Jilin Province